A teacher has resigned from a secondary school in Glasgow after parents discovered she had been posting sexually explicit pictures online.
Kirsty Buchan was subject to numerous complaints from parents and has now stood down from her position at Bannerman High School in Baillieston.
Her content was discovered just days after she signed up to subscription service OnlyFans, which has been described as a "paywall for porn".
Glasgow City Council said it was investigating Ms Buchan's behaviour and would make a referral to the General Teaching Council.
But the physics teacher told STV News she only started posting pictures to make money amid a pay row with bosses.
The 33-year-old said she was told her wages would be docked if she took more than three days off to care for her sick child.
"My son has digestive problems and I need to spend more time looking after him, but the attitude from the school has been stinking," said Ms Buchan, who lives with her 11-year-old son in Coatbridge, North Lanarkshire.
"They told me to find somebody else to look after him, but as a single parent I only have my 81-year-old grandmother, who has been diagnosed with breast cancer and has just had surgery."
Ms Buchan has been teaching at Bannerman High School for six years and says she had a good relationship with the pupils.
She saw reports of people making large amounts of money on OnlyFans, where people pay a monthly fee to view posts from performers.
It has become known as "the paywall for porn" because the majority of its revenue comes from creators selling sexually explicit photos and videos.
"I signed up last Friday night – my friend put my profile online with some old pictures," said Ms Buchan. "But it didn't take long for them to leak. By Monday afternoon I was getting loads of messages, which was a shock to me.
"Around 50 of those messages were from kids at the school – I was getting emails and messages on Facebook and Instagram.
"The school weren't paying me so I was crying my eyes out. I've got bills to pay and they said my wages would be docked if I took more than three days off to care for my sick son.
"I handed in my resignation earlier this week as the school resorted to bullying tactics. I was fed up staying up til 1am working for free on coursework."
Ms Buchan said she has now made more than her monthly salary in a week of being on OnlyFans. She also intends to continue posting on the site and has plans to set up her own dog walking business.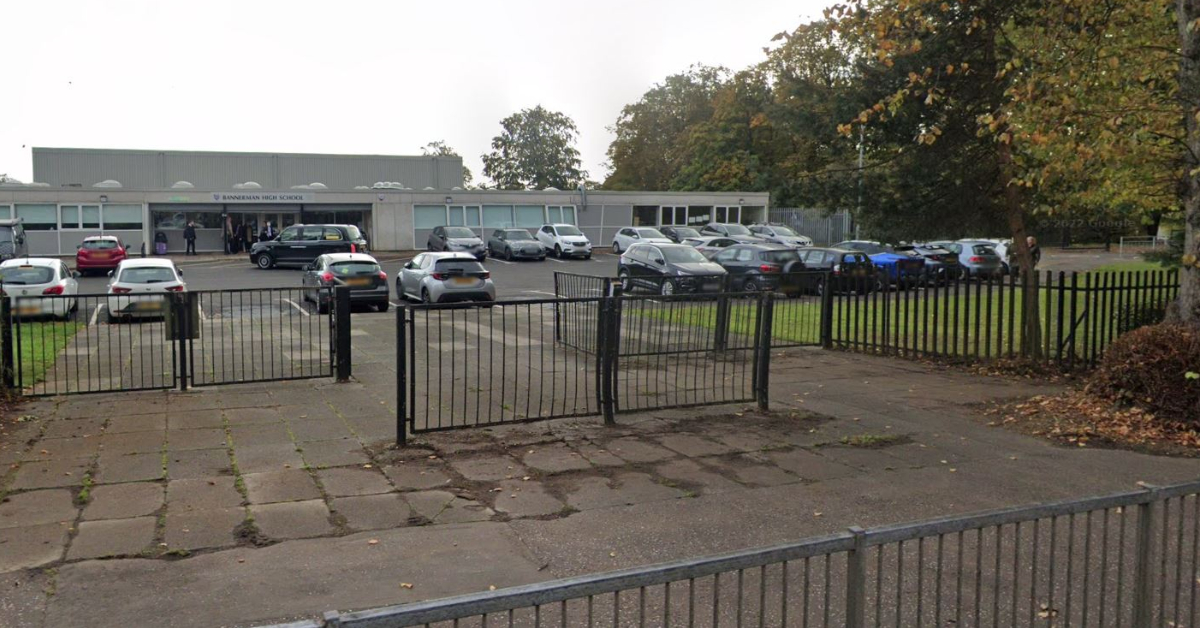 "I would challenge the facts," she said. "Why are we teaching females they cannot show their bodies to make money? The people complaining are just bored housewives whose husbands are on the site, it's just jealousy.
"It's an over 18s website so children shouldn't be on it anyway."
When asked how she would feel if she discovered that her own son's teacher was posting on OnlyFans, Ms Buchan replied: "I would say 'on yersel hen, if you've got it, flaunt it'.
"It's nobody's business to judge. My son has been raised correctly not to judge people. He could actually teach the adults a thing or two."
A spokeswoman for Glasgow City Council said: "This teacher was under investigation prior to tendering her resignation following the widespread distribution of wholly inappropriate and pornographic images.
"The council has a code of conduct that all employees should adhere to and a teacher who has actively pursued a second income on this type of website brings their school, the council and their profession into disrepute.
"We will be referring the details of our investigation to the General Teaching Council and have responded to parental complaints made to the school."
Teachers at Bannerman High School are currently taking strike action after concerns were raised over violent and abusive behaviour by pupils.
Members of the NASUWT teachers' union walked out on Tuesday, Wednesday and Thursday, with a further eight days of strike action scheduled to take place during December.
The union has said that teachers at the school have been verbally abused and threatened by pupils.
According to the NASUWT, teachers at the school were told they would be sent home without pay if they refuse to remain in a classroom with a pupil who is threatening their safety.
The council has denied that any members of staff have been threatened over pay, suggesting that the NASUWT was giving an "inaccurate reflection" of the support made available by the council to teachers.