Scots have been making a splash on the 'Costa del Clyde'.
A heatwave has been warming up parts of the country, with Lanarkshire, Renfrewshire and Ayrshire predicted to have got the best weather on Tuesday.
Who needs Portugal when you've got Gourock Outdoor Pool in Inverclyde.
One man told STV News it was "absolutely fantastic" to be out in the sun as lockdown restrictions continue to ease.
He said: "Such a beautiful day, and the sun's gorgeous and warm. This is perfect.
"This just lifts everybody's spirits. You can see how happy everybody is to be out and in the water."
His swimming partner added: "And people – it's like they're on holiday.
"Everyone's here, and their children. They've got their suntan lotion on – it's perfect."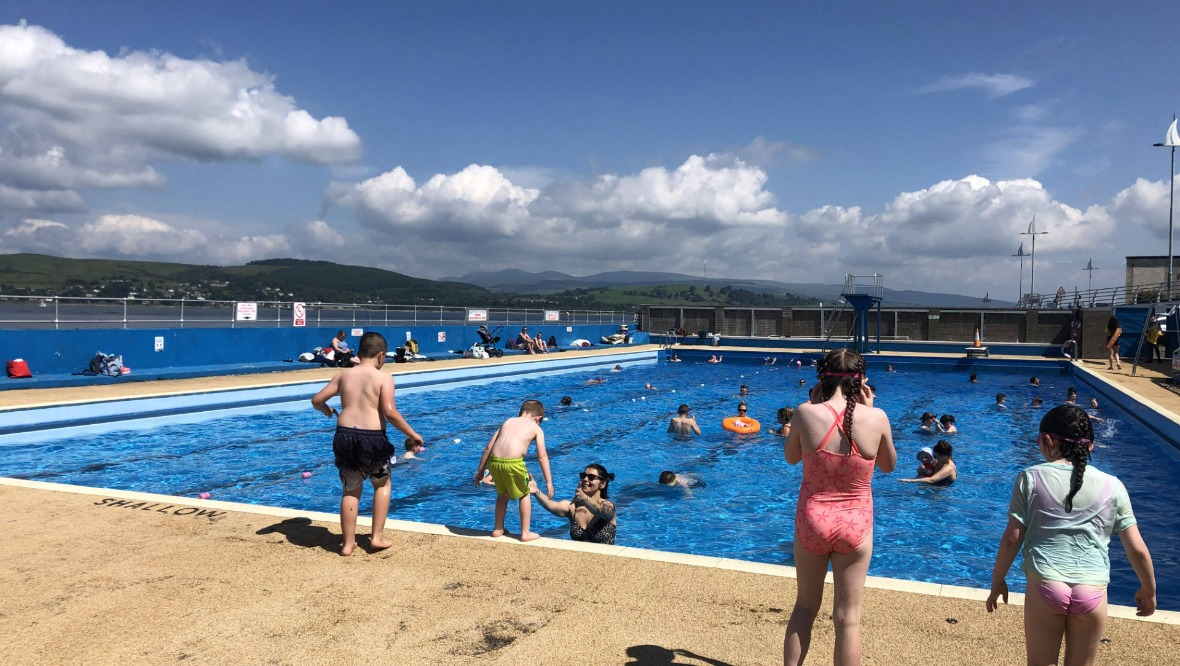 Scotland is set to be the warmest part of the UK this week with warm air drifting across the north and into Scandinavia.
STV meteorologist Sean Batty said: "The only exception to our heat this week will be the Northern Isles, the north and east coasts where an onshore breeze will occasionally bring in the dreaded haar and keep temperatures more supressed compared to the sunnier west."
Sean added: "Temperatures won't be quite as high on Wednesday with a bit more cloud around, but it will still be in the low-20s in the west.
"The mercury will start hitting the mid-20s again on Thursday and Friday.
"It does look like the best conditions will be during the week with showery conditions coming in at the weekend, although it will stay warm and it'll be humid."