A little boy's dream came true when he got to meet his hero – our very own meteorologist Sean Batty.
Four-year-old Munro Carr has autism and loves watching the weather on STV News, so staff at his nursery wanted to give him a memorable send-off to primary school.
Sean surprised him with a weather map of his own and helped the youngster – who was non-verbal when he arrived at nursery two years ago – put his own forecast together.
Munro's dad Grant was left beaming with pride during the meeting at Parkhead Community Nursery in Glasgow.
He said: "He's made me so proud today. I know he'll have some darker times in life but for us the diagnosis of autism has been a gift. He's so clever."
Head teacher Nikki Black wants children to believe they can achieve anything.
She said: "The Parkhead community really is a special place. Our children deserve the very best and so they should.
"We always look at the area being compared to a deprivation area but for us it's a thriving area.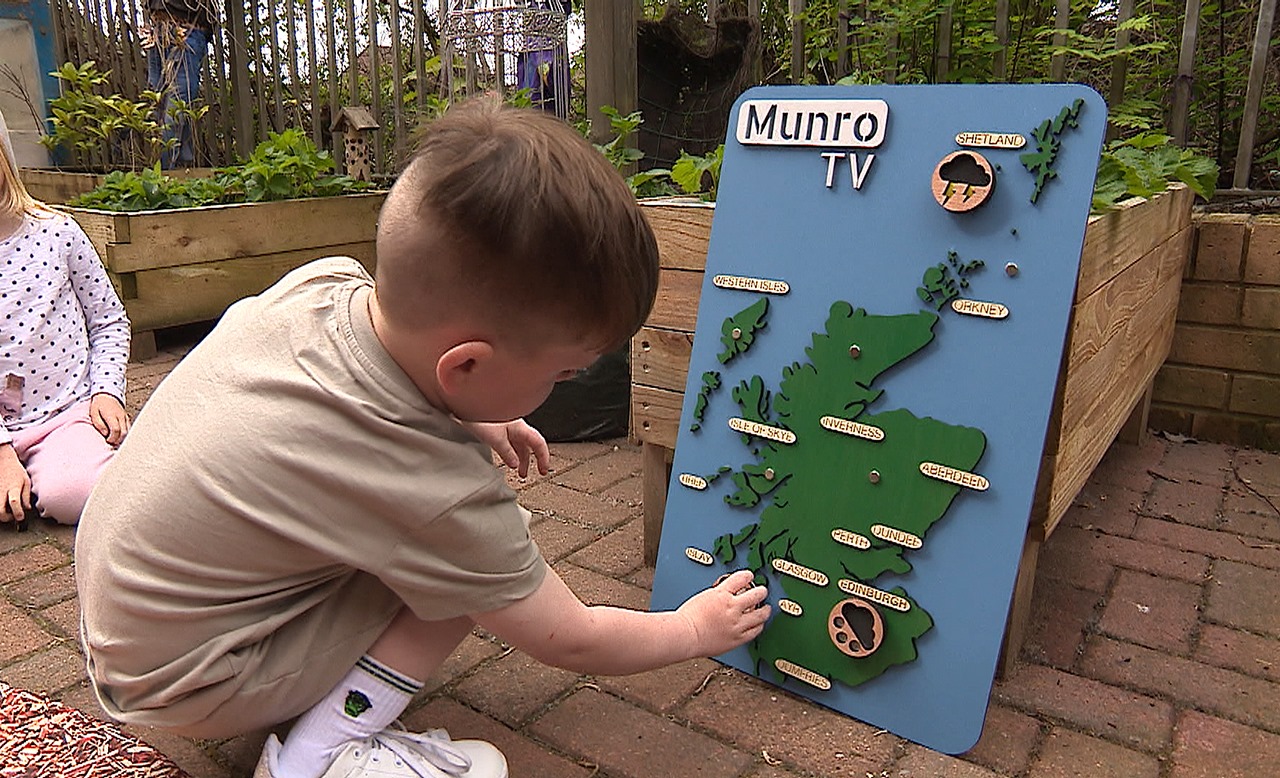 "And we want our children to have the same opportunities as children all over Scotland, all over Glasgow. So it was really nice to make someone's dream come true."
Sean was delighted to meet one of his biggest fans – even if he now faces a new challenger when it comes to presenting the weather.
Arriving at the nursery before the surprise moment, he said: "I'm so excited because I'm finally here to meet Munro.
"I've still got glue drying on my fingers because I've made something very special which I hope will make his dreams come true.
"I predict that for him, there are very big things to come."