University students at a Glasgow accommodation block have been left without water and working toilets for nearly a week.
Nearly 100 tenants at Robert Owen House on Bath Street were informed early on Thursday, October 13, there would be no running water for a few hours after a pipe burst.
However, almost a week on, many residents have been left at the mercy of local businesses and their facilities.
Building owners Xenia Estates said that after initial attempts to repair the pipe, another section had burst on Friday and portable toilets were arranged by Saturday.
The firm apologised "for any distress caused to the tenants", and said work to resolve the issue was ongoing.
'Luxury' student housing
Residents of the 'luxury' student accommodation told STV News that the repairs had not only impacted their physical hygiene, but their mental health as well, contributing to already high academic stress.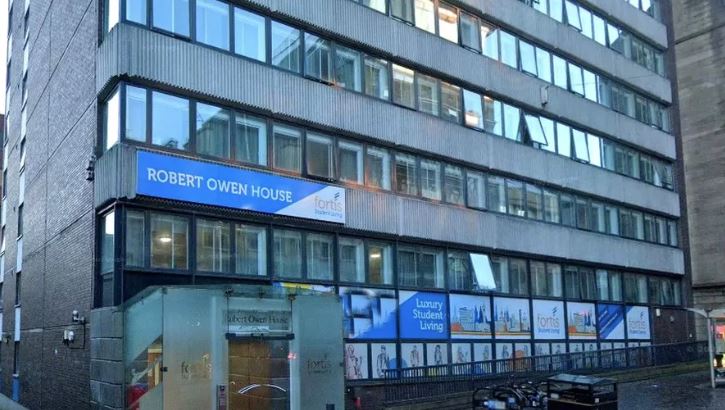 Those affected include a tenant with a broken leg and another who has epilepsy and suffered a panic attack over the weekend.
Atrayee Bhattacharya, a PhD student at the University of Glasgow, said she had to cancel important meetings regarding her course due to the stress of the situation.
The 25-year-old told STV News that a spa in the area had offered free showers to some, but not all of the near-100 tenants in the building had been able to take advantage.
Fellow tenant, recent Masters graduate Dhruvi Mehta, said she had been left stunned by the response of building management to their complaints.
"They keep telling us, 'it's nearly taken care of', 'it'll be done by tomorrow' – and when it isn't, they just ignore us," she told STV News.
The pair, who each pay around £700 per month in rent, said that some tenants believed they had been blocked from sending emails to Xenia over the weekend.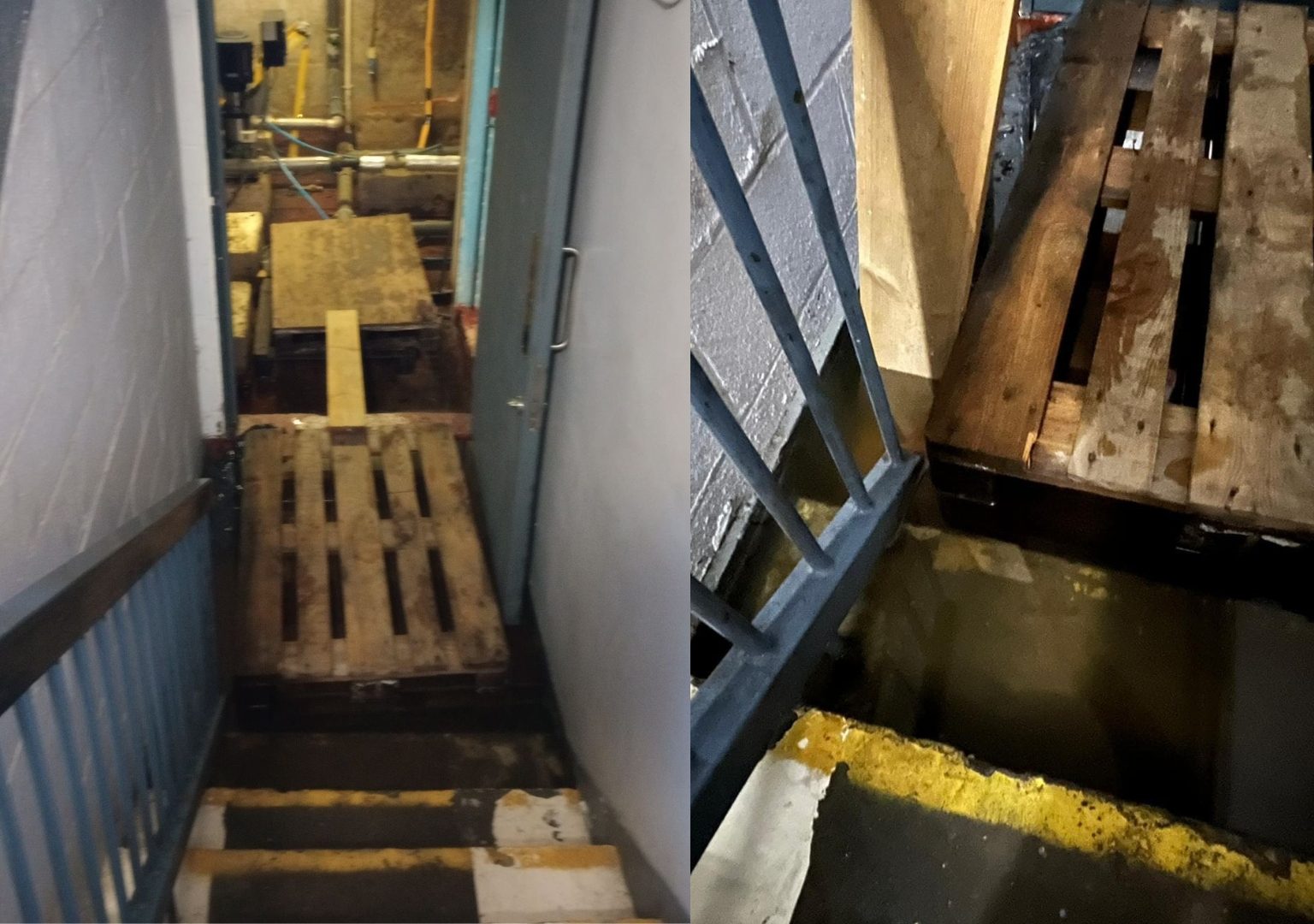 Passing deadlines
Residents were told on Monday, and then again on Tuesday, that the matter would be resolved but both deadlines passed without any resolution.
"They finally decided to provide us with drinking water on Monday – two-and-a-half litres per person, per day. It's ridiculous," Dhruvi said.
Xenia has offered to refund tenants for any drinking water they purchase at sight of a receipt, and confirmed to STV News that no limit on provided water supplies had been implemented.
The firm also reached out to tenants on Tuesday, when it became apparent the situation would not be resolved for longer, with an offer to refund gym memberships for the month so they could have access to showering facilities.
Female tenants have found it particularly difficult to deal with the lack of running water, especially those on their period.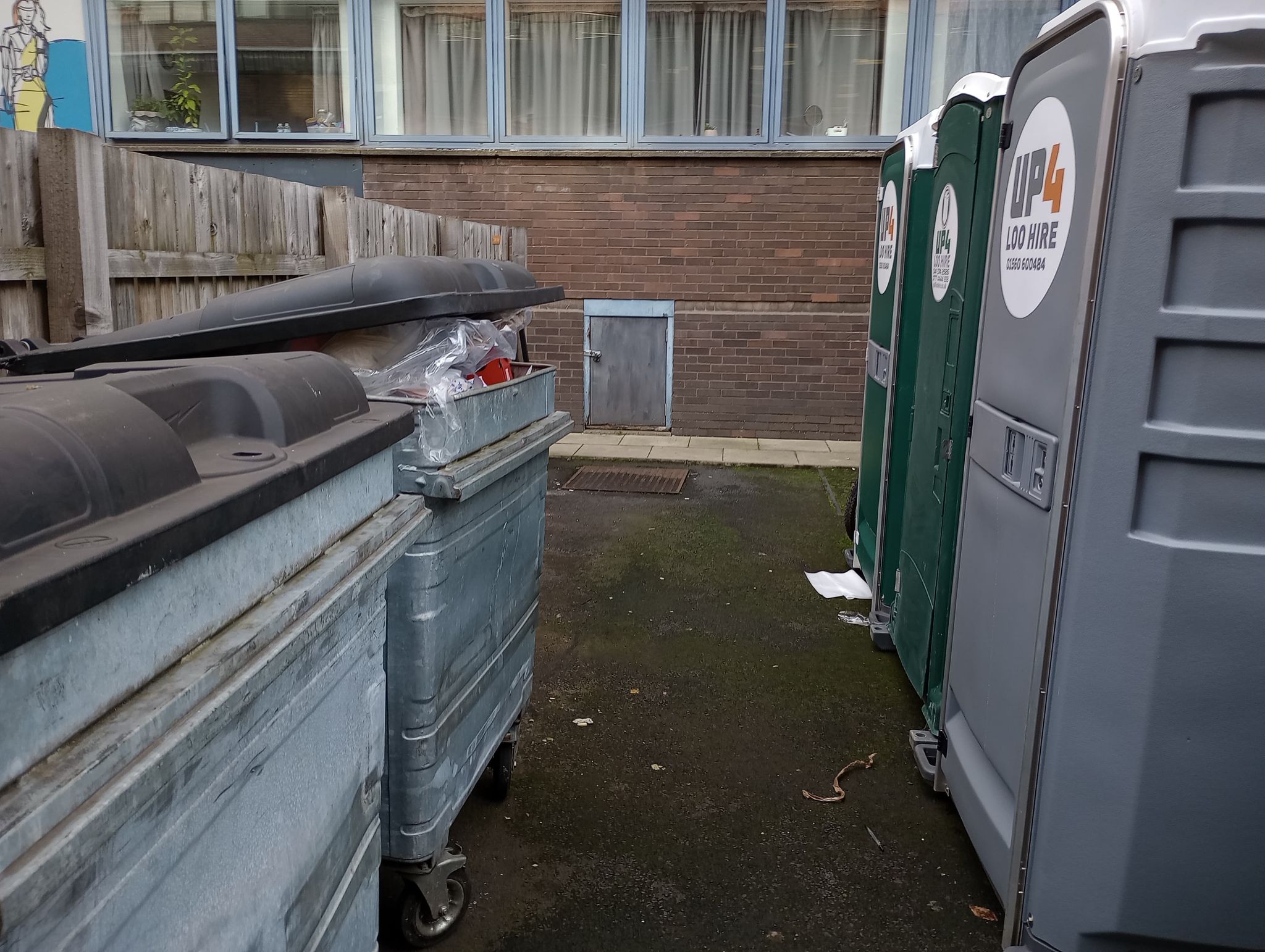 Atrayee pointed out that the port-a-loos had been placed near to the complex's bins, making it difficult to keep clean and avoid the smell.
Xenia stated that the location of the toilets was not something that could have been avoided, as the front of the building is a public footpath and it would have been impossible to place the port-a-loos there.
"It is turning into more than most of us can handle now," Dhruvi said.
The problems come amid a major accommodation crisis in Glasgow, which has left many students and prospective students unable to secure housing in the city.
End in sight
A spokesperson for Xenia Estates said tenants had immediately been informed of the situation on day one, and then again as soon as the second section of pipe burst on Friday.
They said: "Contractors and Xenia staff members remained on site throughout the weekend working to resolve the issue, however due to specialist parts being required a full fix could not be carried out until these parts arrived.
"The parts have now arrived, and the contractor is currently on site carrying out the repair, in the meantime, bottled water is still available and the portaloos will remain in situ outside."
The spokesperson added that environmental health officials had confirmed Xenia had taken all necessary steps while the repairs were carried out.
They said: "Tenants have been communicated to multiple times a day since Thursday with updates where available via both email and in the resident group chat.
"Xenia Estates apologise for any distress caused to the tenants. We would like to stress that the issue remains a priority and we are confident that the issue will be permanently resolved shortly."
STV News is now on WhatsApp
Get all the latest news from around the country
Follow STV News
Follow STV News on WhatsApp
Scan the QR code on your mobile device for all the latest news from around the country