A stricken bird was found with a face mask wrapped around its beak prompting fears it could starve to death.
The female goosander was spotted with what appeared to be a disposable facemask around its beak at Alexandra Park, Glasgow on Sunday morning.
The Scottish SPCA rescuers were called but could not find the bird and fear it will starve.
Maureen Griffiths, 59, tried to help the distressed animal while visiting the park with a friend to help with a monthly gull count.
She said: "It looked like some kind of elastic because it could open its beak a bit but not very much.
"It was very hungry, we threw food and it actually came out of the water to try to eat."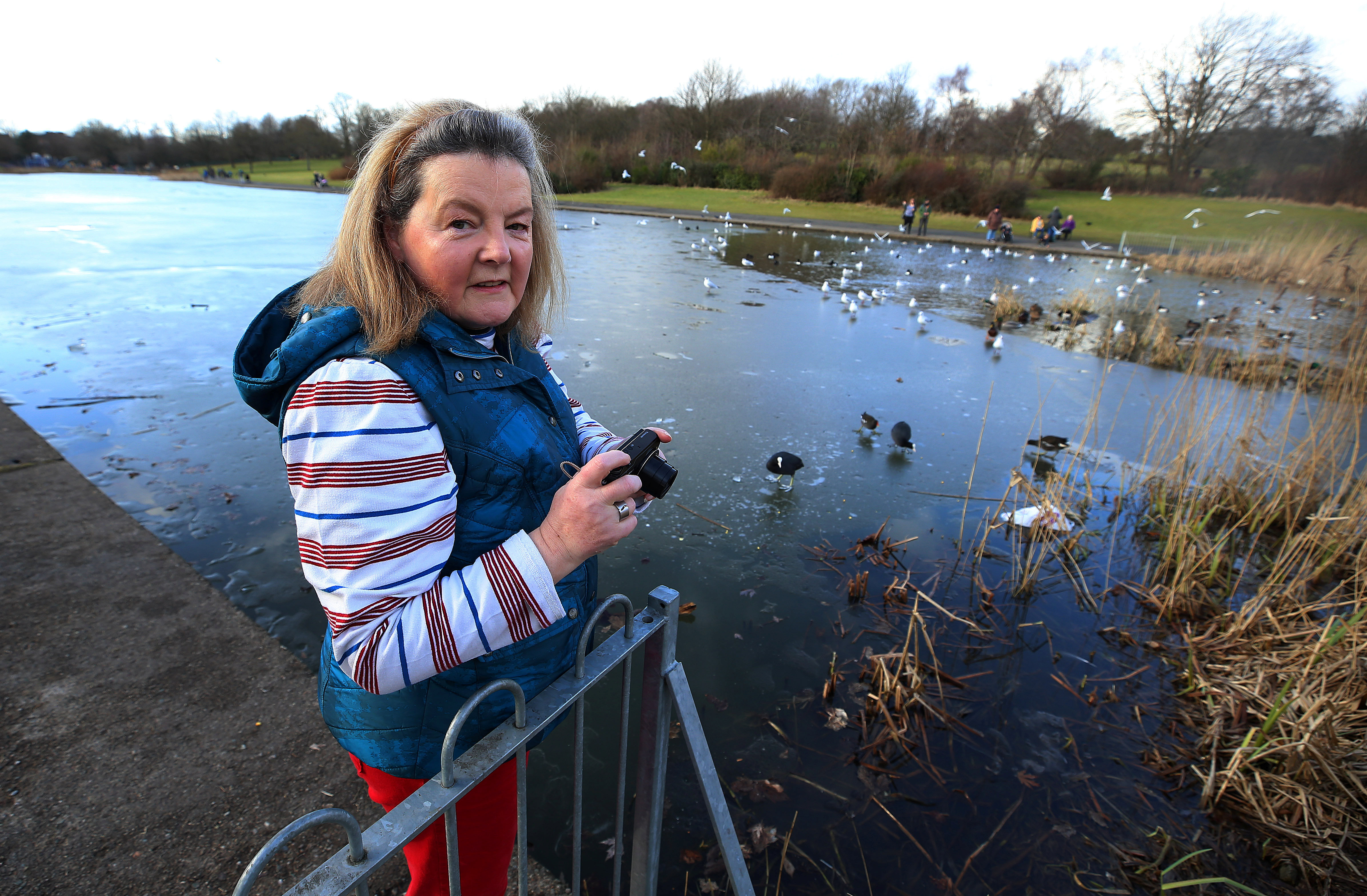 Her friend, a qualified bird ringer, tried helping the distressed bird but she would not come to him.
Maureen added: "She was like, 'No way Jose' and shot off into the reeds. She wouldn't come close enough to be caught."
Amy Stirton, an animal rescue officer at the Scottish SPCA, said: "We were contacted on February 15 about a female goosander on Alexandra Park pond suspected to be tangled in a disposable face mask.
"We attended and there was no sign of the goosander or her group.
"We would like to remind the public to please dispose of all litter responsibly as this can have a detrimental effect on wildlife.
"Birds can get caught up, as in this case, which can cause damage or restrict their ability to eat.
"Animals can also ingest rubbish which can be fatal."