A man whose hands curled into fists due to an autoimmune condition is hoping to finally return to work after undergoing what is thought to be the world's first double hand transplant for scleroderma.
Steven Gallagher, from Dreghorn in Ayrshire, was forced to give up his job working for a roofing company after the autoimmune condition caused him severe pain.
The 48-year-old started showing symptoms of scleroderma around 13 years ago, after developing an unusual rash on his cheeks and nose, as well as suffering pains in his right arm.
The condition is caused by the immune system attacking the connective tissue under the skin and around internal organs and blood vessels, causing scarring and thickening of the tissue in these areas.
"Any tissue in your body turns hard, the likes of your lungs it causes scarring and the skin on your body tends to harden, so it causes a lot of pain," Steven explained.
"Round about my face, it's pulled my mouth back and it's pulling my teeth back as well. It changes the shape of your nose as well. It's a horrible, horrible illness."
'It got to the stage where my hands were like fists – I just couldn't use them, anything I could do was very limited'

Steven Gallagher
Despite undergoing monthly blood transfusions and a "scary" amount of medication, the pain became unbearable for Steven.
He said he was "heartbroken" to give up his job working as a roof tiler and later a contract manager after 23 years, adding that sitting at home was "soul destroying".
"It got to the stage where my hands were like fists. I just couldn't use them, anything I could do was very limited," Steven added.
It was then Professor Hart at Queen Elizabeth University Hospital in Glasgow suggested the idea of a double hand transplant to give Steven some of his mobility and independence back.
"I thought he was winding me up, because at that time I hadn't heard of anything like that before;" Steven recalls.
"I was a bit taken aback to say the least but once I did think about it I thought to myself 'there's a good chance I'm going to lose my hands anyway, or at least lose my fingers, so I'm as well trying it'."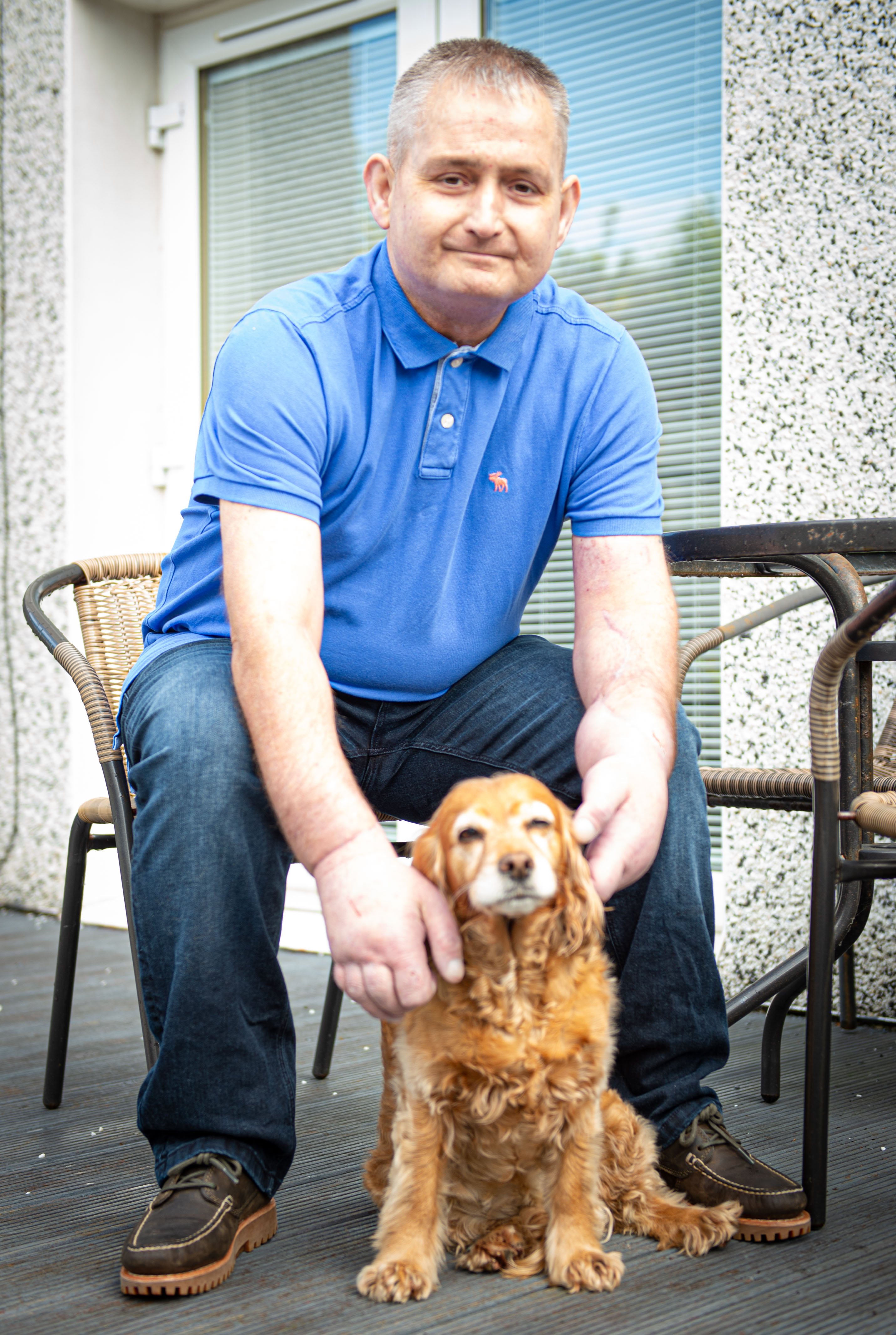 With the support of his wife and three daughters, Steven underwent a psychological evaluation to ensure he was prepared for the prospect of a transplant.
He then underwent the 12-hour operation in mid December 2021 after a suitable donor was found.
The hand transplant team at Leeds Teaching Hospital NHS Trust, which carried out the surgery, said it is the first time anywhere in the world that hand transplantation has been used to replace hands terminally affected by scleroderma.
It follows the case of Connie Hutton, who became the first Scot to undergo a double hand transplant in 2019 after her hands and feet were amputated due to acute pneumonia and sepsis.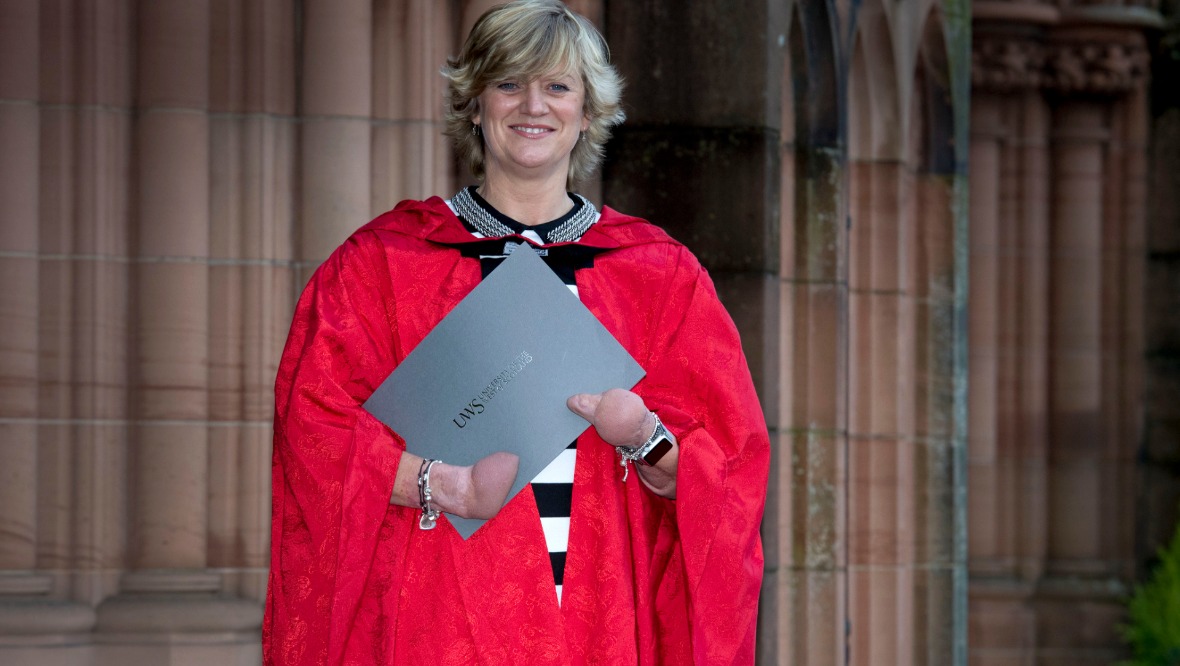 Professor Andrew Hart, consultant hand and plastic surgeon at NHS Greater Glasgow and Clyde, treated Ms Hutton and said her case helped doctors to treat Steven.
He said: "I'm delighted to see Steven doing so well after a successful double hand transplant.
"His pain has gone and there is improvement in his quality of life already, with more gains to come as his recovery continues."
Professor Simon Kay from Leeds Teaching Hospitals NHS Trust added: "This operation has been a huge team effort with input from our colleagues here in Leeds and in Glasgow.
"Having a hand transplant is very different from a kidney or other organ transplant, as hands are something we see every day and we use them in so many ways.
"For this reason, we and our expert clinical psychologists assess and prepare patients, in order to be sure that they will be able to cope psychologically with the permanent reminder of their transplant, and the risk the body may reject the transplanted hands."
Nearly six months on from his surgery, Steven is doing well and undergoing regular physiotherapy to help him improve the use of his new hands.
"At the moment it's all about learning how to use my hands and starting afresh," he said.
"I am starting from square one, picking things up and trying to use buttons. Gradually I have been picking them up and being able to do things.
"I'm able to do more now than I was before with my hands the way that they were. Obviously I'm not even halfway through my journey yet but it's looking promising."
Steven paid tribute to his wife and three girls who have supported him throughout his journey.
"[My family] have been my rock, I wouldn't have been able to do it without the help of my wife and my three girls. It's been great."