The famous steps in front of Glasgow's Royal Concert Hall could be removed as part of plans to modernise the Buchanan Galleries shopping centre.
CGI images released by developers Landsec show their vision for a new public space aimed at encouraging more visitors into the city centre.
They want to create a mixture of places to shop, eat, socialise, live and work, as well as accessible public and green spaces in the city.
The illustrations represent the third stage of a consultation, which has included the public, local community and other city groups and businesses.
Changes have been incorporated after feedback suggested a desire for the plans to boost the day and night-time economies and accommodate world-class shopping.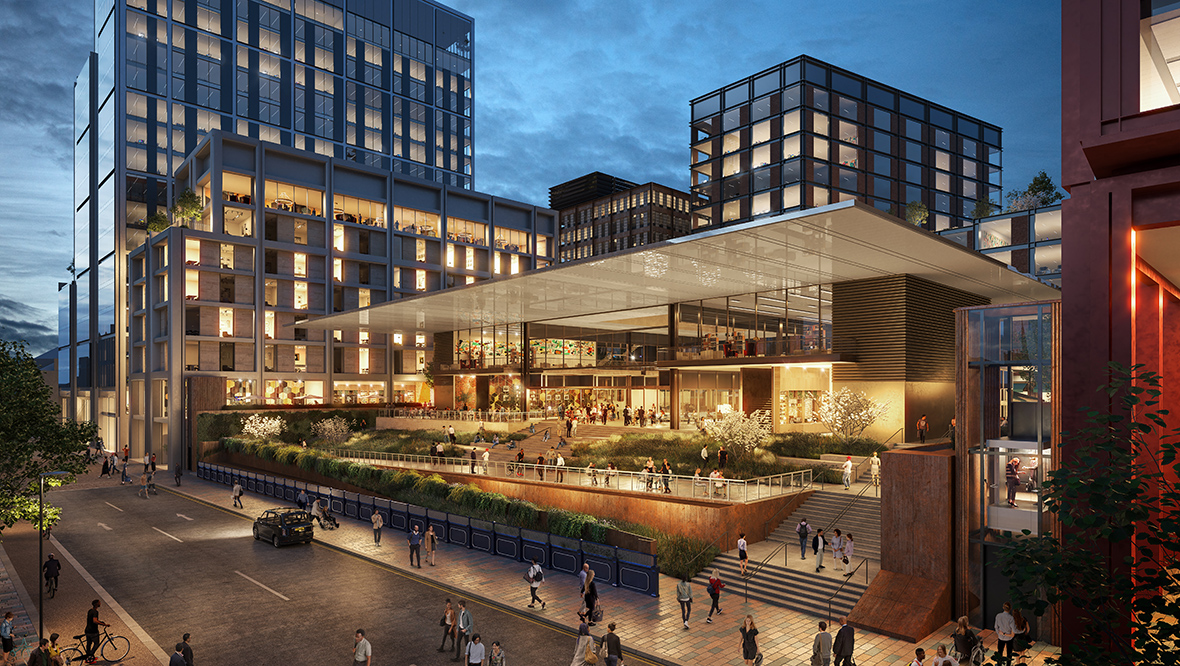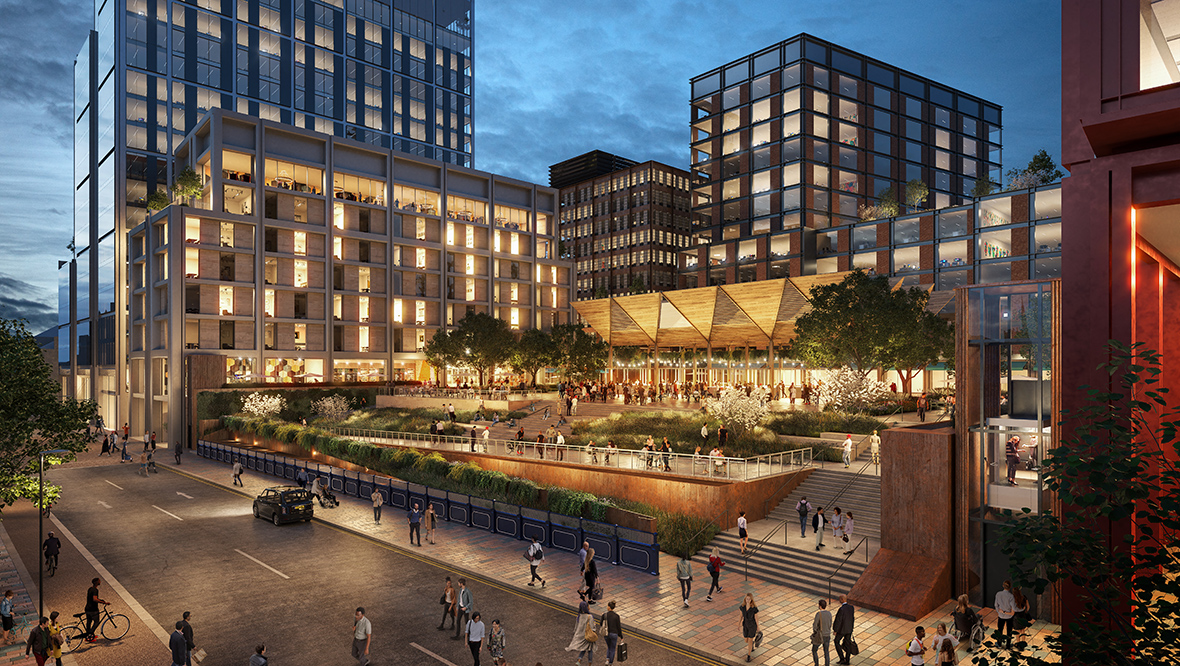 Councillor Susan Aitken, leader of Glasgow City Council, said: "These new images illustrate the sheer scale of the transformation involved in the proposals for Buchanan Street.
"Glaswegians care about their built environment and want to have quality public spaces that respect and build on shared history, so it's important they take the opportunity to help shape the change our city centre demands."
Developers say they want to enhance visitors' overall experience by reintroducing a variety of flagship and independent shops and restaurants into the site.
They also want to improve access to key transport hubs, including Queen Street train station, Buchanan Street bus station and Buchanan Street subway.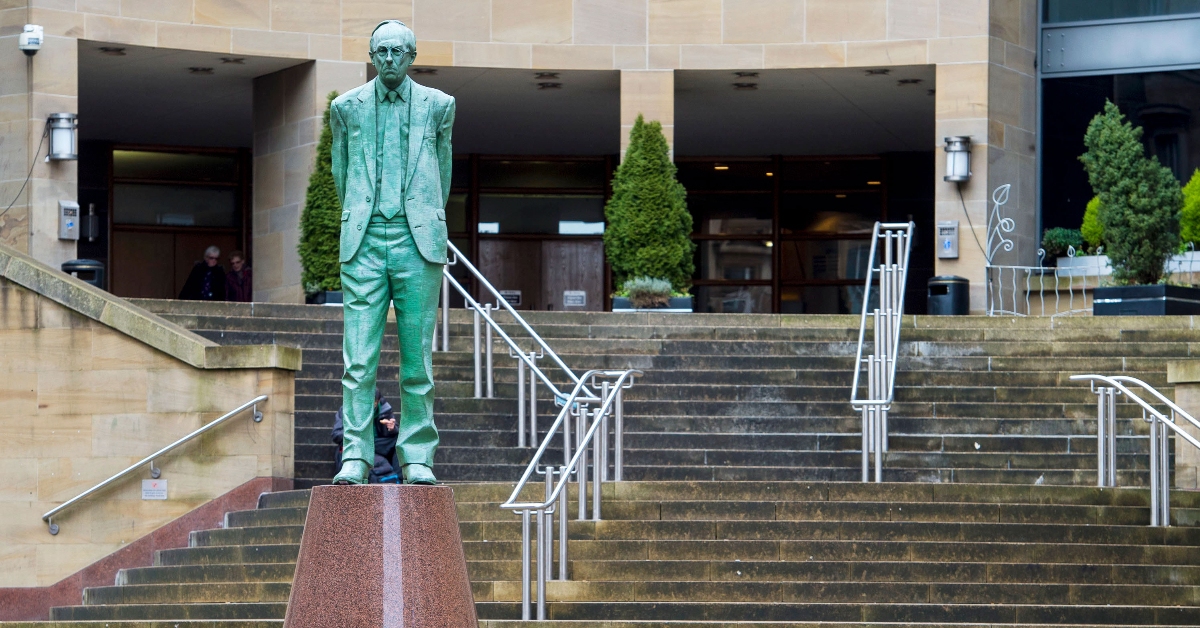 A key element of the masterplan is the improvement and extension of fully accessible public spaces which will be enriched by trees and planting.
Two key areas that will be tested with people taking part in the consultation are the creation of a new public park or building above the railway on Cathedral Street, and potential options to add a new and fully accessible street level entrance and gathering place at the Royal Concert Hall.
Proposed options also include the creation of an attractive public park or pavilion that would enable cultural and community events and activities to take place.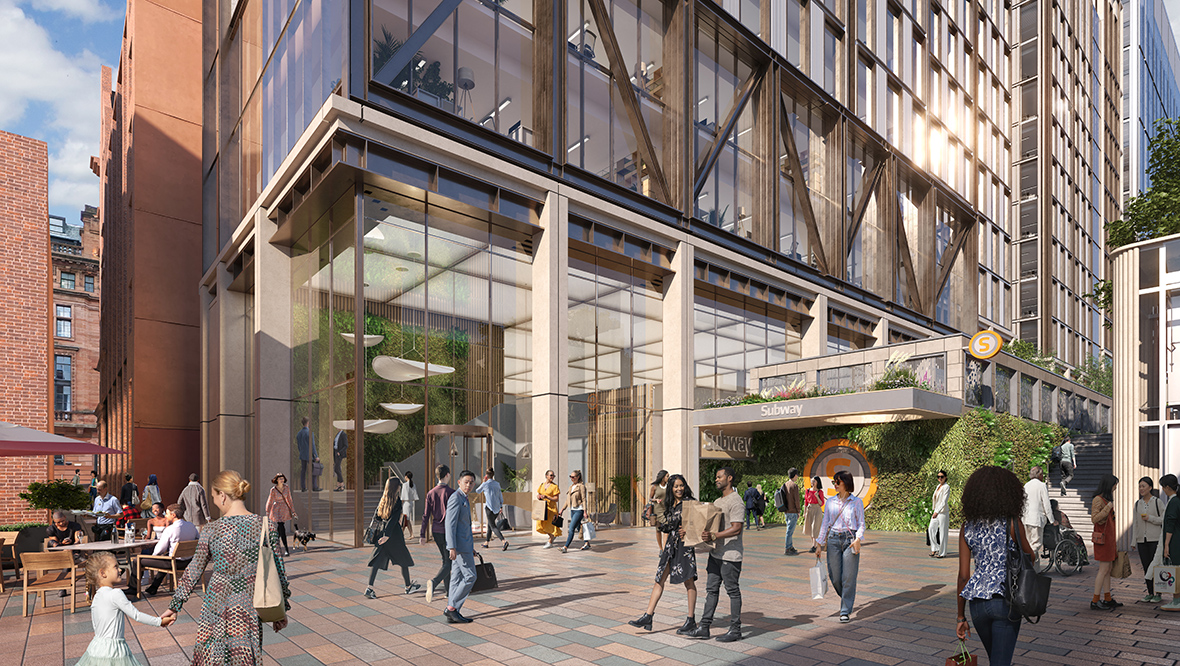 Nick Davis, head of retail development at Landsec, said: "We are committed to creating a new world-class environment in Glasgow to ensure the city continues to thrive into the future.
"This is the final opportunity for people to give feedback on key elements of the development, and we would encourage everyone to share their views and contribute to the third stage of the consultation."

More than 410 construction jobs could be created each year during the build phase leading to over 13,500 permanent jobs for the city centre, according to Landsec.
Interested parties can have their say on the proposals here.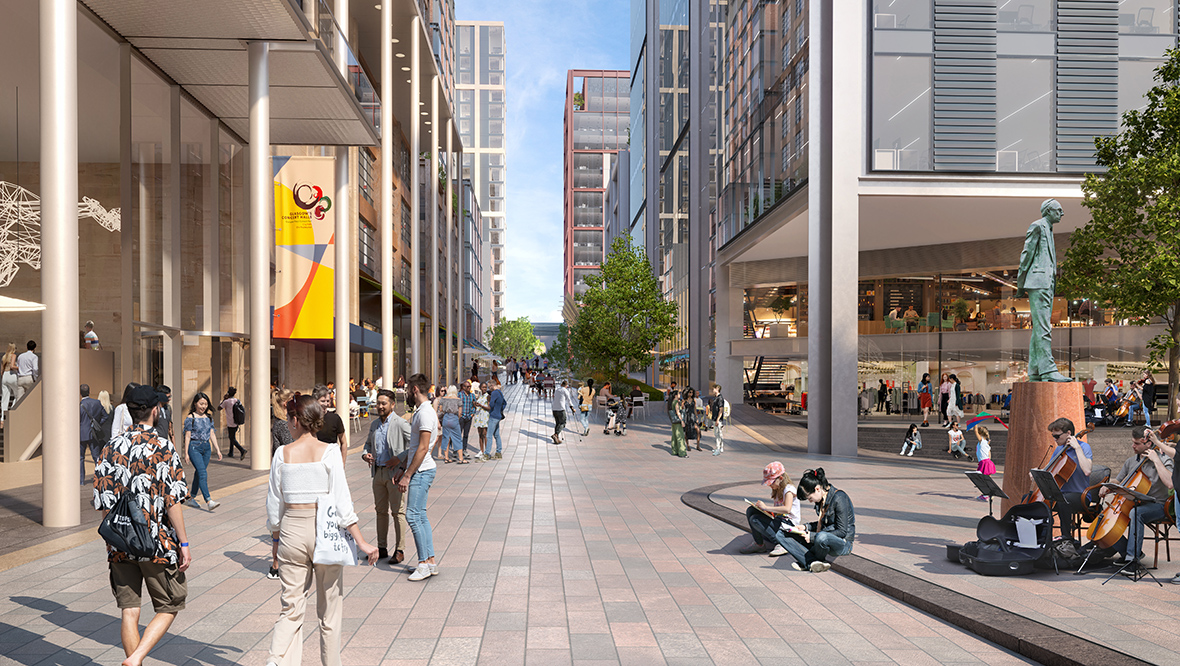 Stuart Patrick chief executive of Glasgow Chamber of Commerce, said: "Glasgow is the engine of the Scottish economy, and this proposed development will support the city in rebuilding its competitive advantage, making a major contribution to post-Covid recovery, and ensuring Glasgow remains an attractive and sustainable place in which to live, work, study, visit and invest."