Children at St Paul's primary in Glasgow have welcomed a growing hive of 20,000 swarming bees as part of a school project.
The hive will be in the care of the pupils for three years, as they learn all about the lifecycle of the insect from beekeeper, Meik Molitor.
The students are also being taught the environmental importance of protecting global bee populations.
Students with allergies will also be given jars of honey, especially over upcoming months, to help with hay fever.
Head teacher, Geraldine Miller, said the project has been excellent for students' mental health.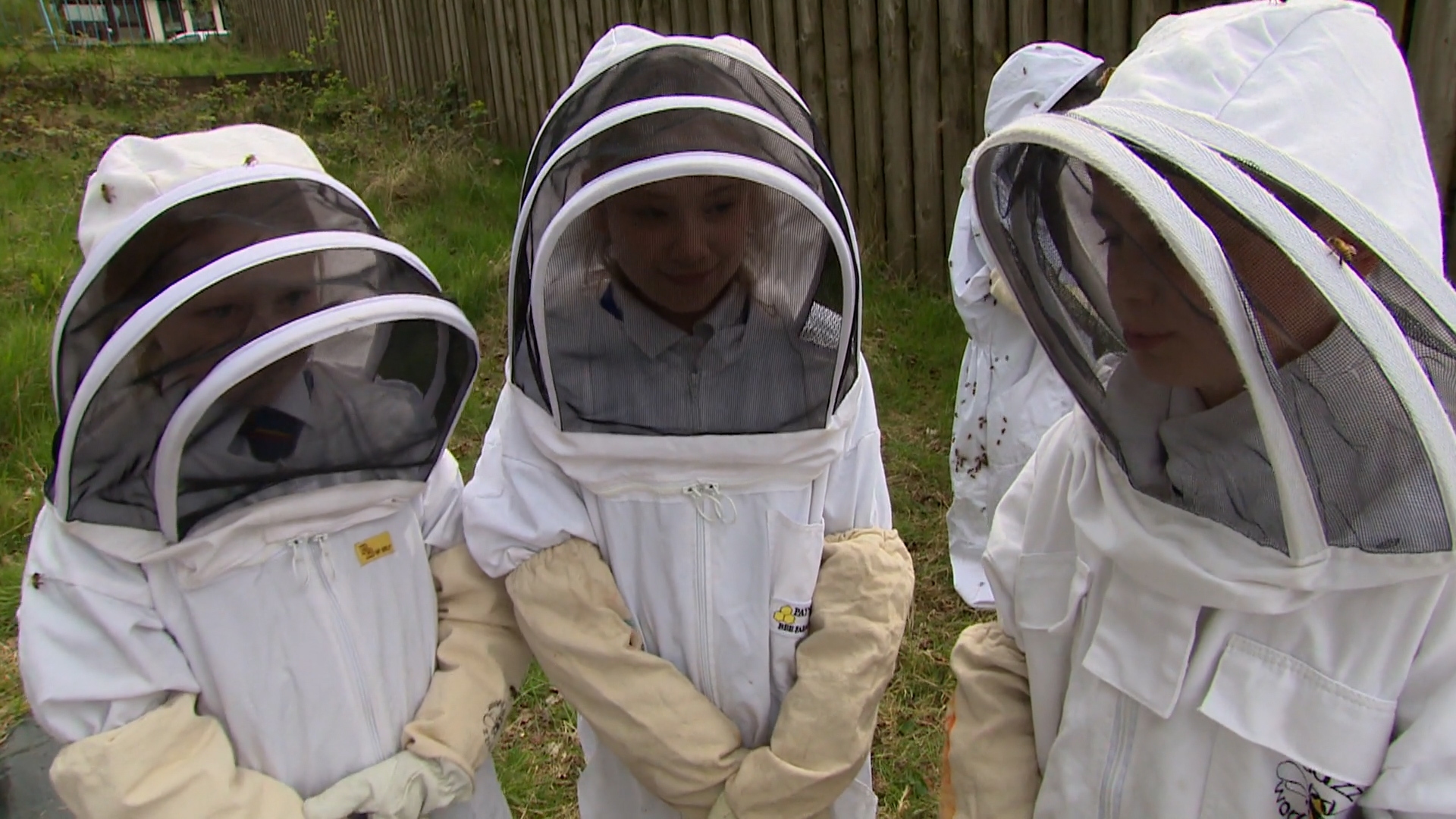 She said: "We find it's been really good for mental health, but also to give them a bit of aspirational thinking, and also it helps with their learning and making connections and learning about the wider world and the planet.
"So, we've been really lucky that we've been able to develop this space and to use it."