An amateur photographer captured the incredible moment a red squirrel was seen flying through the air like Superman.
Caroline Legg, 59, snapped the picture while visiting a wildlife hide in Kirkcudbright, Dumfries and Galloway.
The mum-of-two put some hazelnuts out for the squirrel in the hope it would jump to get them, giving her the perfect chance to capture it leaping through the air.
After spotting the nuts, the squirrel launched itself onto the post where the food was.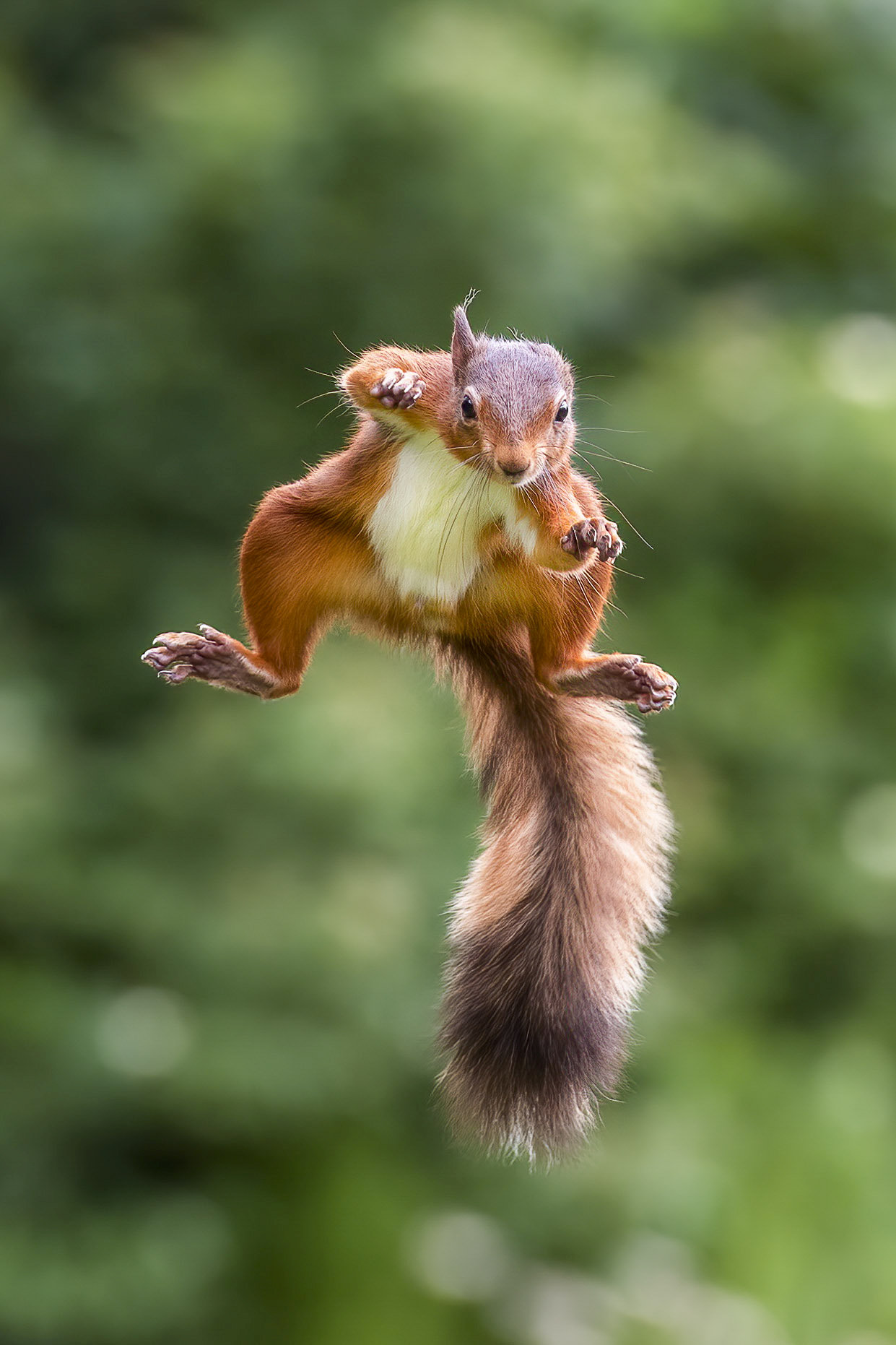 Ms Legg, from Annan, Dumfries and Galloway, said: "They are the loveliest little creatures to sit and watch, and this one looks like Superman flying through the air.
"Other people have said it looks like it is riding an invisible motorbike.
"I had a quick look at the camera after I got the shot and I realised I had managed to catch it mid-air.
"When I got home and saw it properly I thought it was amazing, I hadn't realised how good it was."