Heavy metal fans have criticised a clothing ban for a Slipknot gig in Glasgow.
The American band are due to play the SSE Hydro on Saturday and the venue has published a list of prohibited accessories ahead of the concert.
Some of the accessories which have been banned include large belt buckles, large chain wallets and various items of spiked clothing.
Debbie Moffat said she was "shocked" to find out a number of the items had been banned.
"I know the Hydro does tend to have a lot of security in place and that's fair enough," she said.
"But when you're seeing that it's belt buckles and wallets, 99% of that stuff is ideally what people who go to this gig want to wear.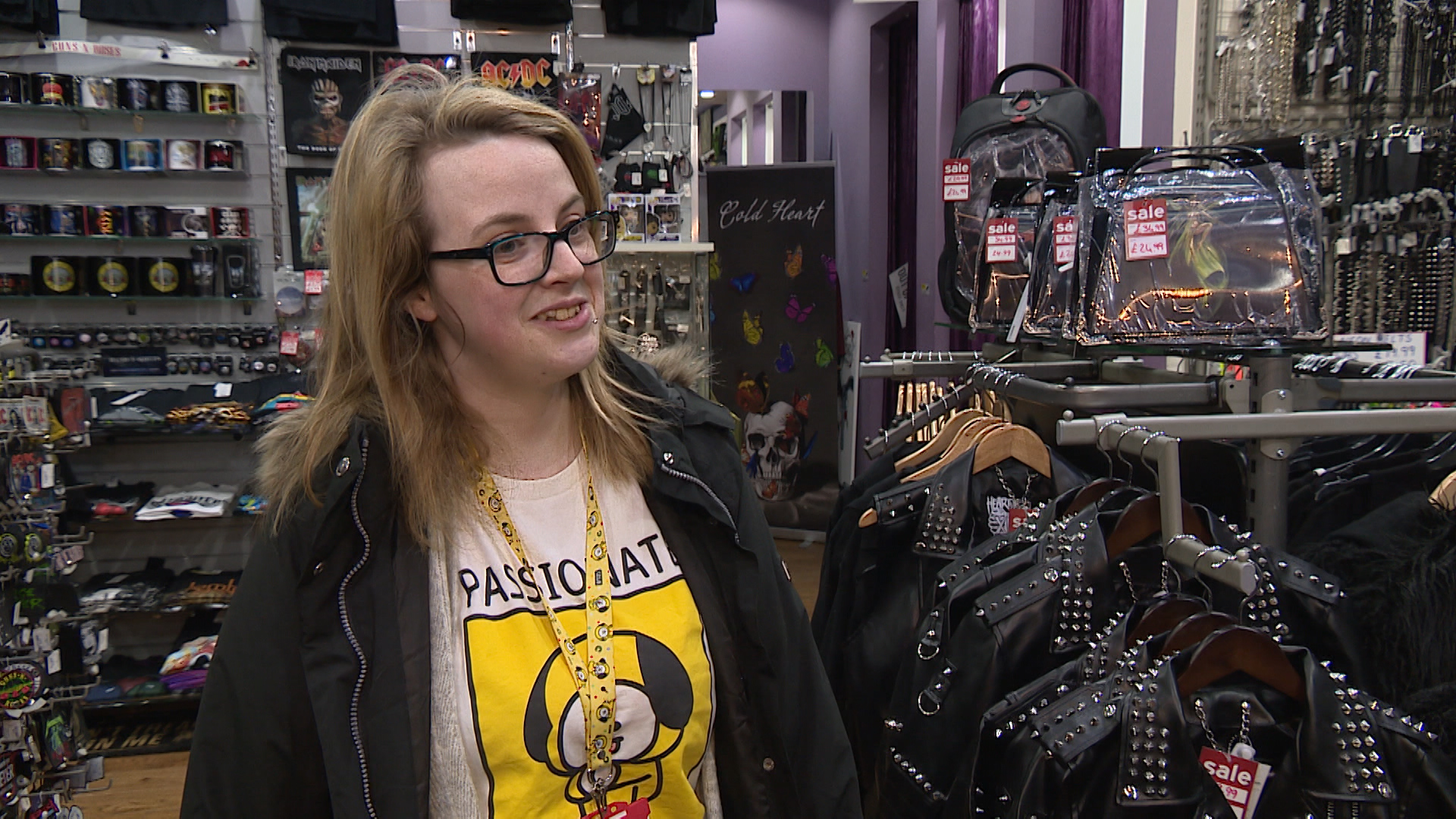 "The boots I've got for it are metal with spikes, can't wear them. I had a leather jacket with spikes on it, can't wear that.
"Spiked dog collar, can't wear that. Pretty much most of the outfits that a lot of these people tend to wear are straight up banned."
Another fan said: "I think it's quite absurd because if you think of rock and heavy music, a lot of it is to do with fashion – people express themselves through it.
"So you're stopping people's expression, especially because they're at a gig."
The SSE Hydro said any restrictions are "related to the safety of everyone attending events" and "to the security of the venue".
A spokeswoman explained: "We want everyone attending an event here to have an enjoyable experience.
"However, there are restrictions on what is allowed into The SSE Hydro and these can vary – this is related to the safety of everyone attending events here and to the security of the venue.
"These restrictions are consistent with other UK venues part of this tour."