A mum whose premature baby tested positive for coronavirus has described the newborn as an "absolute fighter" after she battled the virus in hospital.
Three-week-old Peyton, who is now back home with her family, is thought to be Scotland's youngest ever Covid-19 patient.
She was treated at the University Hospital Wishaw after contracting the virus just days following her birth.
Mum Tracy Maguire, from Bellshill, told STV News: "We're very lucky. She's shown everybody she is an absolute fighter.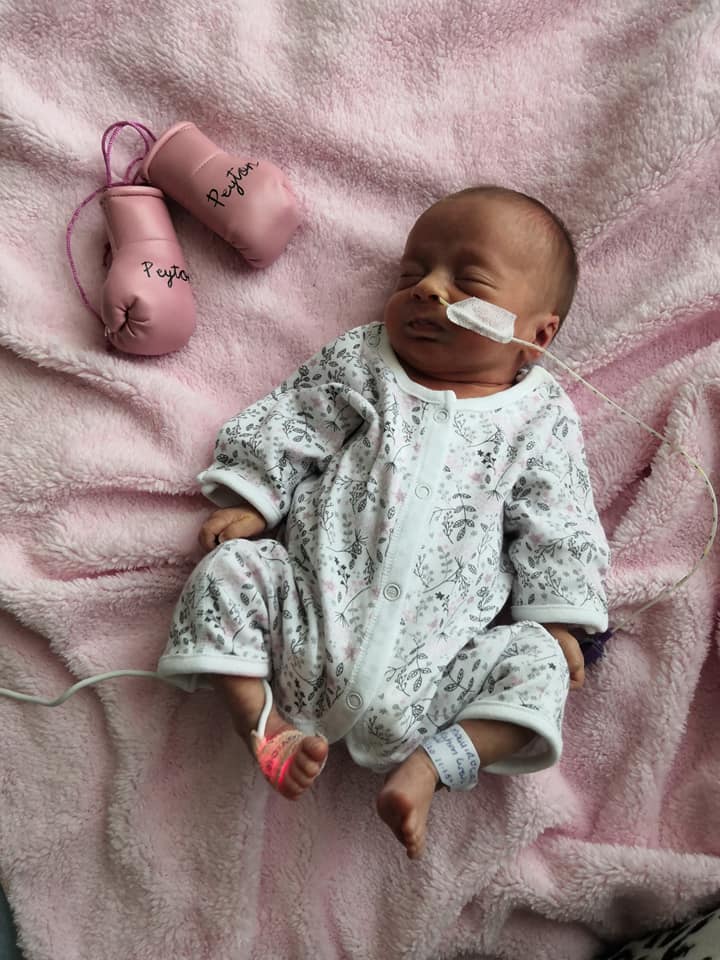 "We can't thank the NHS enough for giving us so much love."
Peyton, who was born eight weeks premature on March 26, was delivered by c-section after Mrs Maguire was diagnosed with pre-eclampsia.
Days later, as the tot was being cared for in an incubator, Mrs Maguire and her husband AJ were told their 3lbs 11oz baby had tested positive for Covid-19.
The couple were forced to spend weeks away from their newborn while NHS workers worked hard to save her life.
'She's shown everybody she is an absolute fighter.'

Tracy Maguire
Mrs Maguire was separated from Peyton for 15 days following the diagnosis but was then allowed into stay in the hospital for five days to self-isolate with her baby.
She described the nurses at the hospital as "amazing and said she "could not thank them any more".
She said: "They were amazing with Peyton and amazing with me.
"Even if it meant someone coming in and standing over at the door just to check I was alright.
"There was always someone there to check and make sure I was OK.
"They would come in in their full PPE and I would think to myself 'this is horrifying – they're coming in with full protection because your baby is contagious' that's a horrendous thought but they were still coming in wanting to give her a wee cuddle."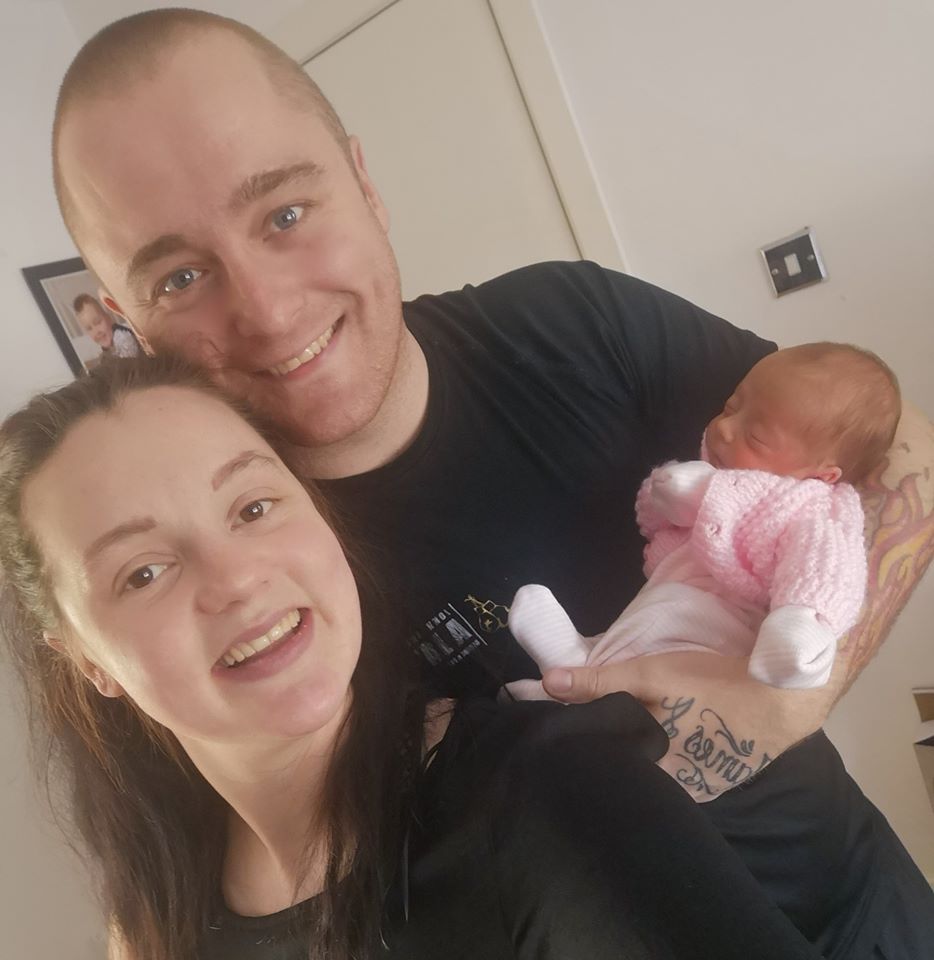 Mr Maguire said he is thrilled to have both mum and baby home safe.
He said: "I was kept up all night last night but it was brilliant.
"As much as I was hearing crying all night and changing nappies – it was brilliant.
"It's still kind of weird she's here, kind of a pinch yourself moment knowing the two of them are back."
Although her family is back together, Mrs Maguire is devastated her parents cannot meet their new bundle of joy.
She said: "She's my mum and dad's first grandchild and my mum-in-law's first granddaughter and they all can't see her – and that's heartbreaking.
"It is really heart-wrenching for us to watch them through the window.
"I've given birth and still not been able to give my mum a cuddle."
She added: "What I would say though is they know she's with the two people who love her more than anything in this world.
"We've got to be happy at that and take some sort of blessing."

STV News is now on WhatsApp
Get all the latest news from around the country
Follow STV News
Follow STV News on WhatsApp
Scan the QR code on your mobile device for all the latest news from around the country