By Jenness Mitchell & Polly Bartlett
The family of a man who helped save lives following his sudden death has spoken of the importance of sharing organ donation wishes with loved ones.
Builder Gavin Wilson, 55, died unexpectedly in December 2020.
He went on to become an organ donor, saving the lives of four people.
His wife, Gillian, told STV News she's "incredibly proud" of her late husband.
Speaking during Organ and Tissue Donation Week, Mrs Wilson said: "We wanted to support organ donation week really because I'd always been passionate and up for organ donation, but after experiencing it from a family's point of view and what it's actually given us back as a family has been incredible, and I want everyone to know the positive side of it.
"Also, I'm incredibly proud of my husband and I want everyone to know that as well, what he had actually done."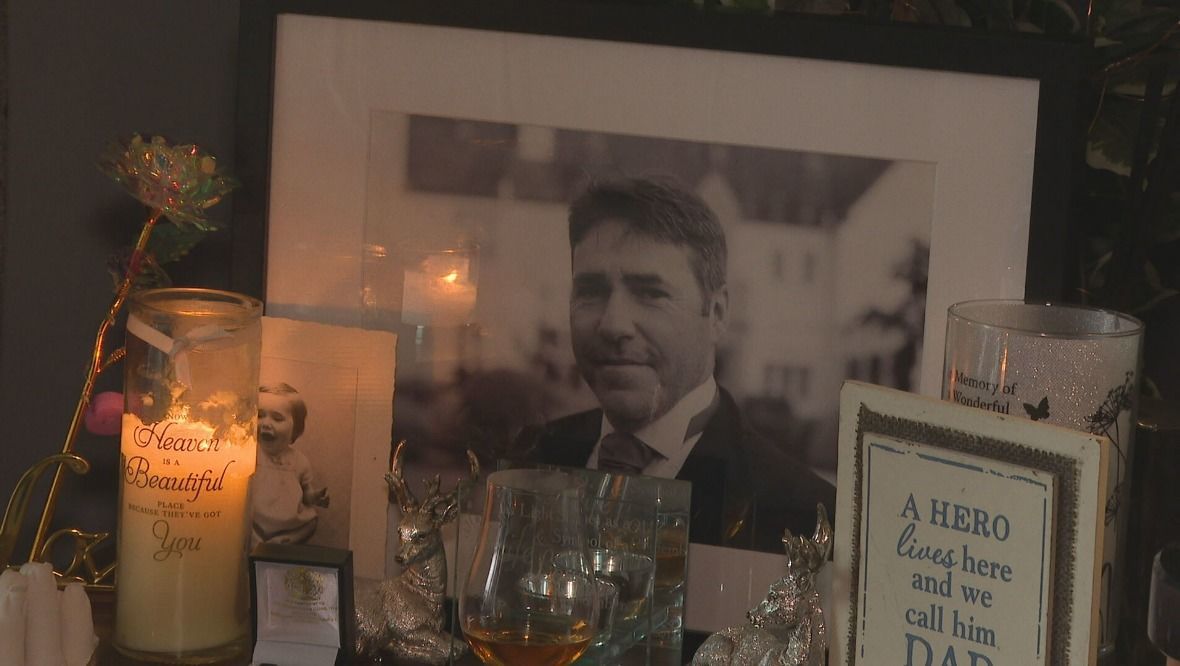 When Mr Wilson went to work that fateful day, he was said to be "fit and healthy". But then his family received the devastating call.
Despite initially being able to breathe by himself after being placed into an induced coma, doctors later told the family that there wasn't any brain activity.
Mrs Wilson said the West Kilbride family had always spoken openly about organ donation and knew "all we had to do was fulfil his wishes by saying yes".
Praising the care received from Crosshouse Hospital, Mrs Wilson said: "From something so sudden and tragic, we were taken on a journey with the donor process.
"From when we said yes, it was a very precious and special time for us all.
"We got to spend time with my husband, Gavin, and we weren't rushed in any way and we were able to spend lots of time with him.
"And even after that, on a daily basis we know that he saved four people's lives, and there's not many people can say that.
"And it's four people's lives and four families with hope and a future, and it doesn't make everything okay but it certainly gives some comfort and some solace to a really tragic situation."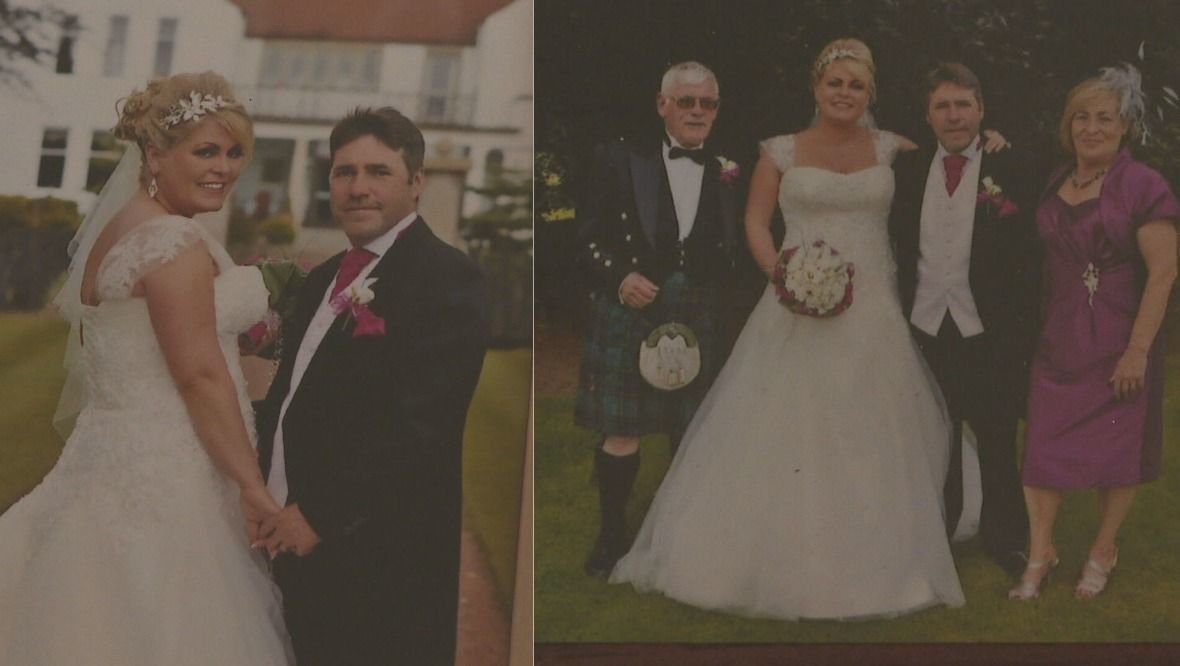 Mrs Wilson, who received the Order of St John UK Award for Organ Donation on behalf of her late husband, described him as "just perfect".
She added: "He was so loving and giving.
"He was incredibly generous with his time, with everyone. He'd always be helping somebody all the time, always looking out to help somebody.
"You always found him the same way. He was always happy, a really positive person. He would always see the positive in any situation."
It has been six months since Scotland moved to an opt-out system of organ and tissue donation.
New figures show more than half of Scots (54%) have now registered their donation decision – 51.5% to be a donor and 2.8% choosing to opt-out.
The opt-out system was introduced on March 26 to save and improve lives.
If Scots aged 16 and over haven't opted out of donation, they will be considered a possible donor if they die in circumstances in which they are able to donate.
Under the opt-out system everyone has a choice – to be a donor or opt-out of donation – but it's important to make that decision known.
In Scotland, there are an average of around 500 people currently waiting on an organ transplant, however only around 1% of people die in a way that makes organ donation possible.
Highlighting the importance of sharing your organ donation decision, Mrs Wilson said: "I couldn't imagine what it would be like to be in that position and not know what my loved one's wishes were. I think that would be incredibly difficult.
"And the thought of leaving my loved ones – I wouldn't want to leave them with doubt. I wouldn't want them to have regret.
"And in Gavin being very open about what he wanted, we don't have any doubt, we don't have any regret, and there's not one aspect of the whole thing that we would ever regret.
"For the sake of having a conversation, make your wishes known.
"You know that your family – they're going to be okay with the decision. Because it's a tough time if you're in that situation – you're not thinking straight, it's not clear and it's really hard, and I think it would be even harder if you didn't know what the answer would be."