A female former police officer turned whistleblower has partly won her sex discrimination claim against Police Scotland after a five-year legal battle.
An employment tribunal ruled that Karen Harper was victimised by her boss Sergeant Doug Bell because she lodged a bullying complaint against him.
Sgt Bell then passed potentially damaging information about Ms Harper to a senior officer "in retaliation".
In a written judgment, tribunal judge Mark Whitcombe said that Sgt Bell acted "in direct response to the allegations made against him by the claimant [Ms Harper] and in order to retaliate".
He added this "was likely to diminish" her reputation and "might have resulted in serious consequences for her career".
Ms Harper, a single parent from Dumfries, says she was bullied after making a flexible working request following her mother's death.
She lodged a complaint against Sgt Bell in March 2015 and 14 days later became subject of a criminal investigation after a complaint from a neighbour.
Ms Harper was off duty when she allegedly intervened in an argument between her ten-year-old son and another boy, who claimed she shouted at him.
However, Ms Harper was not told about the complaint nor was she ever asked for her side of the story.
She later discovered that police inspectors approached nine of her neighbours and her ex-husband, a former police sergeant, who accused them of trying to "solicit a complaint".
Ms Harper lodged her employment claim in July 2015. Three days later a senior officer revealed the existence and outcome of the criminal probe.
They found Ms Harper's actions were non-criminal but amounted to "discreditable conduct" and that "improvement action" would be sufficient.
Mr Whitcombe described the police's failure to notify Ms Harper of the allegations until after reaching a decision as a "serious procedural failure".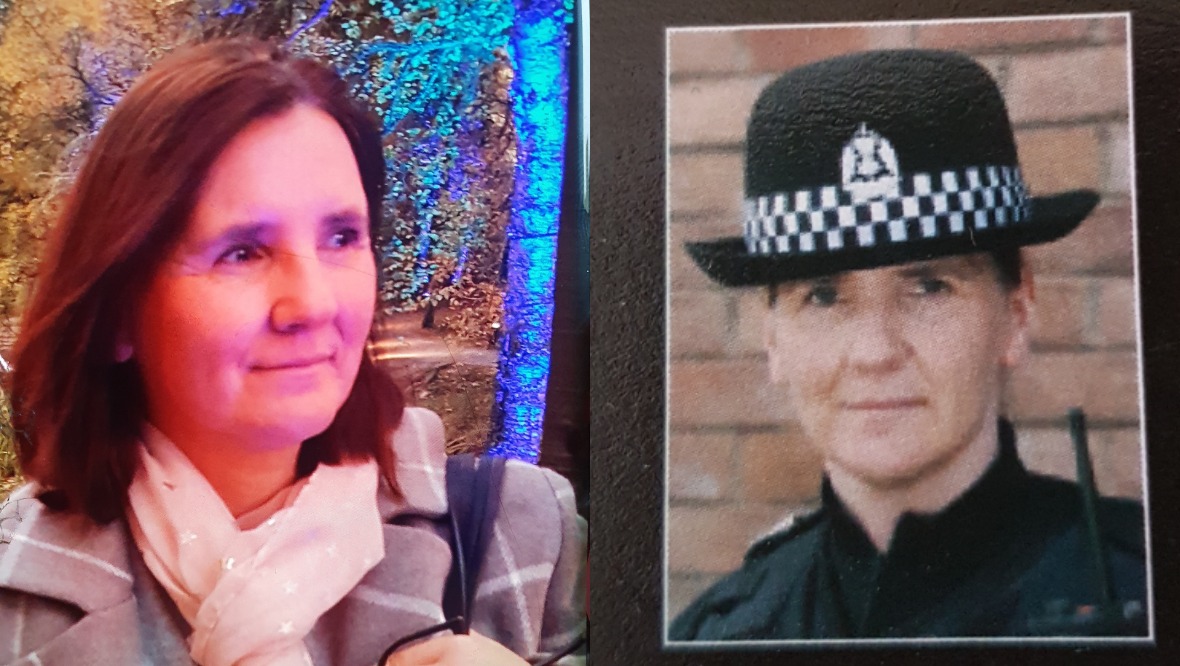 However, he said it was not "motivated, whether consciously or subconsciously" by her bullying complaint.
Following the Glasgow hearing, Mr Whitcombe rejected six other points raised by Ms Harper's lawyers.
He said the investigation into her was legitimate and that its timing – two weeks after she lodged her grievance against Mr Bell – was "purely coincidental".
He also ruled that approaching her neighbours and ex-husband was not connected to her bullying complaint.
In his findings, he added: "We bear in mind that it is rare to find direct evidence that someone had been subjected to a detriment because they are a whistleblower, and it is a rare case in which there is an obvious 'smoking gun' to be discovered somewhere within the evidence."
Sgt Bell was cleared of bullying by Police Scotland bosses and is now retired.
Ms Harper who retired through ill-health in 2017 after 22 years' service, previously said that complaining about Police Scotland is like "taking on the Mafia".
She has given evidence to former lord advocate Dame Elish Angiolini who is conducting a Scottish Government review into Police Scotland's complaints process.
Ms Harper said: "I have been advised that it would be inappropriate to comment at this stage while my legal team considers all aspects of the judgment."
Deputy chief constable Fiona Taylor said the tribunal recognised the force had a "duty to investigate" the neighbour's complaint against Ms Harper "in order to protect public confidence".
She said: "Those investigations were carried out appropriately and did not victimise Ms Harper.
"The employment tribunal found Ms Harper's complaint to Police Scotland was dealt with carefully and diligently even though our response did not uphold her complaint.
"Police Scotland is committed to working with our people to allow flexible working where possible and those arrangements were put in place for Ms Harper.
"While the tribunal ruled against the overwhelming majority of Ms Harper's claims, we recognise that a now retired officer was found to have shared concerns about Ms Harper in retaliation to her raising a grievance against him."
She added that Police Scotland takes whistleblowing seriously and has established a confidential advice line for officers and staff.