A Scottish chemist has won a Nobel Prize for developing "an ingenious tool" that allows scientists to create new molecules.
David William Cross MacMillan, born in Bellshill, has developed his work over the last 21 years since he and fellow Nobel laureate Benjamin List, independently discovered asymmetric organocatalysis.
The tool, which the Nobel Prize said had greatly impacted pharmaceutical research and had made chemistry greener, represents an entirely new type of catalyst – substances that control and accelerate chemical reactions.
"My phone was going ballistic and sure enough, I went downstairs and looked at the
front page of the New York Times," Professor MacMillan told STV News.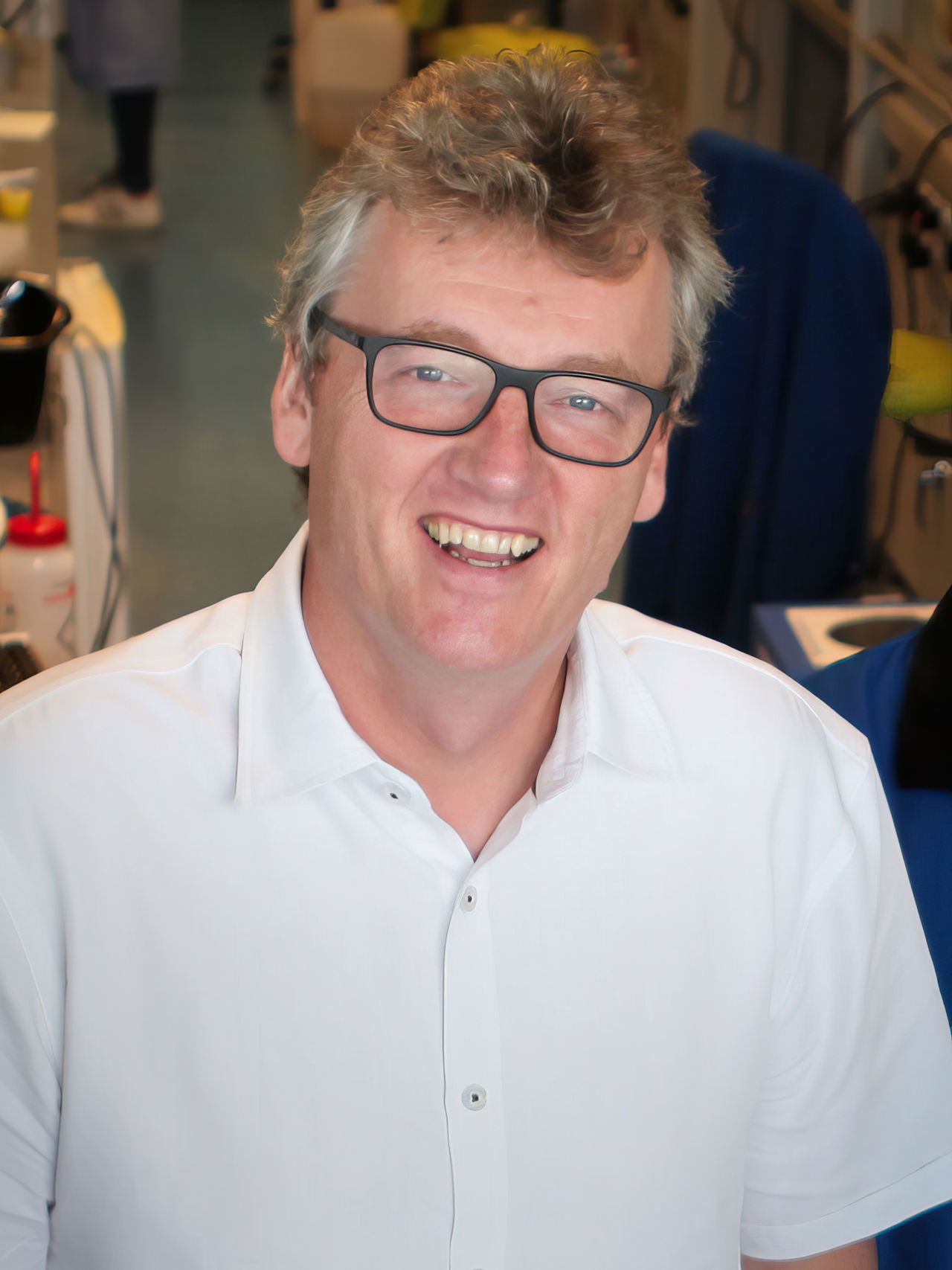 "And it was on the front of the New York Times so, I was like this is either an incredibly elaborate hoax or I've actually won this thing so I went and woke up the family.
"I don't think I can use the words you can use on TV but in terms of how I felt, it was just the most jaw-droppingly shocking, like almost you can't begin to understand what is going on.
"I managed to call my sister back in Bellshill and she was crying her eyes out and that was incredibly special and yeah, then I couldn't use my phone after that cause there was just so much going on I just had to switch it off."
School children across Scotland will have encountered catalysts as either enzymes or metals in chemistry classrooms.
Catalysts in cars transform toxic substances in exhaust fumes into harmless molecules, for example.
They are fundamental tools for chemists and researchers long believed that there were just two types, with metals in particular presenting hazards to the environment.
But Professor MacMillan's tool builds upon small organic molecules which can be used in a wide variety of circumstances without posing the same risk.
Since formalising the tool in 2000 it has developed at an "astounding speed".
Professor Tom Welton, president of the Royal Society of Chemistry, said: "Organocatalysis has made a huge impact across chemicals synthesis. It has enabled us to develop new sustainable synthetic routes to important intermediates and products. It has also freed us from always relying on metals, that are often elements at risk, for our catalysts.
"It's unsurprising that following the seminal contributions of David MacMillan and Benjamin List there has been an explosion of research in this field.
"The field has huge potential to develop yet more new and exciting chemical synthesis routes in the future, enabling better medicines, high tech materials and so many other applications which can make all our lives better. I am really pleased to see this very well deserved award."
Prof MacMillan and Dr List's organocatalysis has been demonstrated to drive multitudes of chemical reactions.
Using these reactions, researchers have been able to construct anything from new pharmaceuticals to molecules that can capture light in solar cells more efficiently.
In this way, the Nobel Prize said, organocatalysts are bringing "the greatest benefit to humankind".
Prof MacMillan was born in Bellshill in 1968. He received his undergraduate degree in chemistry at the University of Glasgow in 1991.
Professor Justin Hargreaves, head of the University of Glasgow's School of Chemistry, said: "Huge congratulations to Benjamin List and David MacMillan on receiving the 2021 Nobel prize in chemistry for their work on organic catalysts.
"We're particularly thrilled for David, who undertook his undergraduate degree in chemistry here at the University of Glasgow. He has maintained links with the School of Chemistry in the years since, including offering bursaries to support students, for which we're very grateful.
"He is now the fifth Nobel laureate in chemistry associated with the university, after Sir William Ramsay, Frederick Soddy, Sir Alexander Robertus Todd and Sir Derek Barton. They are some of the most accomplished chemists of their time, and we're delighted that the Royal Swedish Academy of Sciences has chosen to place David among them."
After leaving Glasgow, Professor MacMillan went on to his doctoral studies at the University of California, Irvine, before taking on a postdoctoral position at Harvard University.
He began his independent career in 1998 at the University of California, Berkeley, before moving to the California Institute of Technology two years later.
In 2006, he was named the A. Barton Hepburn Professor of Chemistry at Princeton University. From 2010-2015, he served as the chair of the Chemistry Department at Princeton.
He is currently the James S. McDonnell distinguished university professor of Chemistry at Princeton University.
Prof MacMillan will share the ten million Swedish kronor (£800,000) prize equally with his fellow laureate, Dr List.
STV News is now on WhatsApp
Get all the latest news from around the country
Follow STV News
Follow STV News on WhatsApp
Scan the QR code on your mobile device for all the latest news from around the country