The future of Men's Sheds across Scotland has been cast into doubt by planned funding cuts from the Scottish Government in the new year.
With the help of statutory funding, the number of sheds has grown from five to more than 200 in less than a decade.
However, the Scottish Men's Sheds Association (SMSA) is to receive no more Holyrood cash in the coming year.
The cut has prompted warnings about the effect on men who rely on them for social interaction.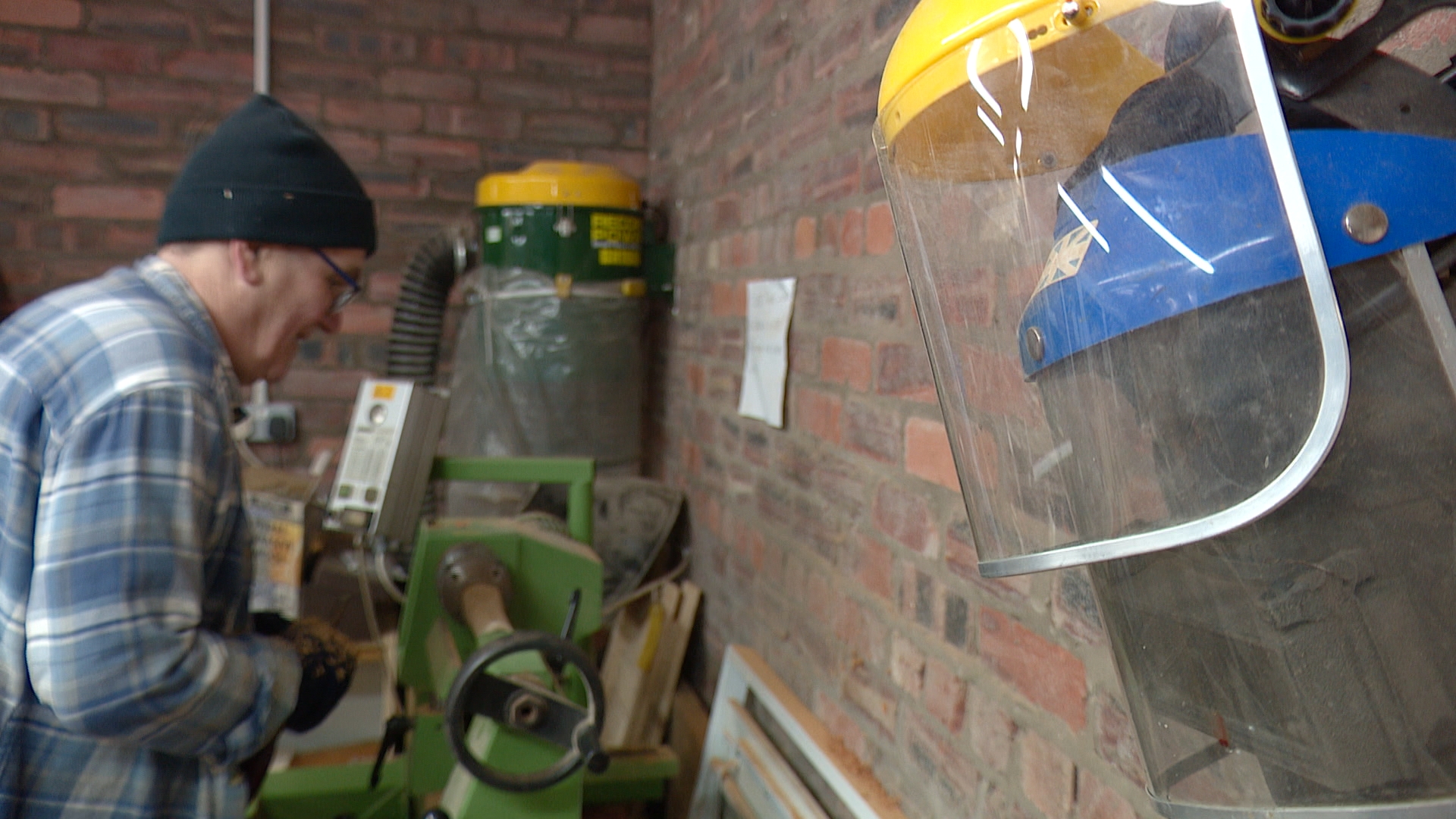 Colin Spiers first went along to the Garnock Valley Shed around four years ago with his mental health at rock bottom and says it saved his life.
"I didn't know where I was at; I took a mental breakdown," he told STV News.
"From the state where I was, you're no wanting to speak to people. I sat in a corner in the kitchen and I just sat there for about three months."
"Now that I know the state that I came in at, we get people that come in in the same state as I was.
"Maybe guys that have had strokes or who've lost their wives – they just need social inclusion."
Garnock Valley Men's Shed in Kilbirnie was one of the first to open in Scotland, and has increased its opening hours since the cost of living crisis hit.
"The main objective is to get men out the house and get men interacting with other men," said organiser David Gardner.
"The health benefits of that are almost difficult to evaluate because there are so many of them."
He added: "We're a fairly high area of deprivation here so we have retirees, the unemployed, people who've been made redundant and we've also got veterans who come along to the shed.
"Since the cost of living crisis has hit, what we've done is we've now increased our opening hours… and the reason behind it is to give guys somewhere to go."
SMSA chief executive officer Jason Shroeder said: "There's never been a men's health movement, and never been one that's been so successful, to voluntarily engage men over the age of 18.
"So without us supporting, promoting all of that and holding it all together so to speak, is this going to fall away? There's a very good chance that it can."
A Scottish Government spokesperson said: "The Scottish Government funding for men's sheds has helped the movement to grow from five men's sheds in 2013 to over 200 sheds today with over 3,000 members.
"The £75,000 provided by Scottish Government this financial year will help the Scottish Men's Sheds Association build further success as they continue to develop their business model and new funding partners come on board."