Families who lost loved ones to Covid in Scottish care homes are considering legal action following a court ruling in England.
It comes after policies discharging untested hospital patients to care homes was found to be unlawful at the High Court in London.
Sandra O'Neill was not able to be at her mother Mary's bedside when she passed away during the pandemic.
Mary was without any relatives when she passed away from Covid in Almond Court Care Home in Drumchapel.
Sandra told STV News: "There was 20 on my mum's floor who got Covid. And ten died.
"My mum had a fear of drowning and my lasting thought is my mum feeling like she couldn't breathe, she would have been so distressed."
"Whoever made these policies is responsible, why did they sacrifice dementia patients?
"Anyone who looked at that guidance could see it would never work with people with dementia."
Findings revealed that almost 3000 untested hospital patients and 75 known positive cases were discharged to care homes in Scotland at the start of the pandemic.
'Whoever made these policies is responsible, why did they sacrifice dementia patients?'

Sandra O'Neill
The Scottish Government policy changed on April 21, necessitating two negative tests before discharge.
Tracy MacMillan's mother Mary was also a resident at Almond Court, and died just weeks after Sheila's mum from Covid-19.
She said: "She loved Elvis, she could dance! She was 79, had Alzheimer's, but she knew who I was."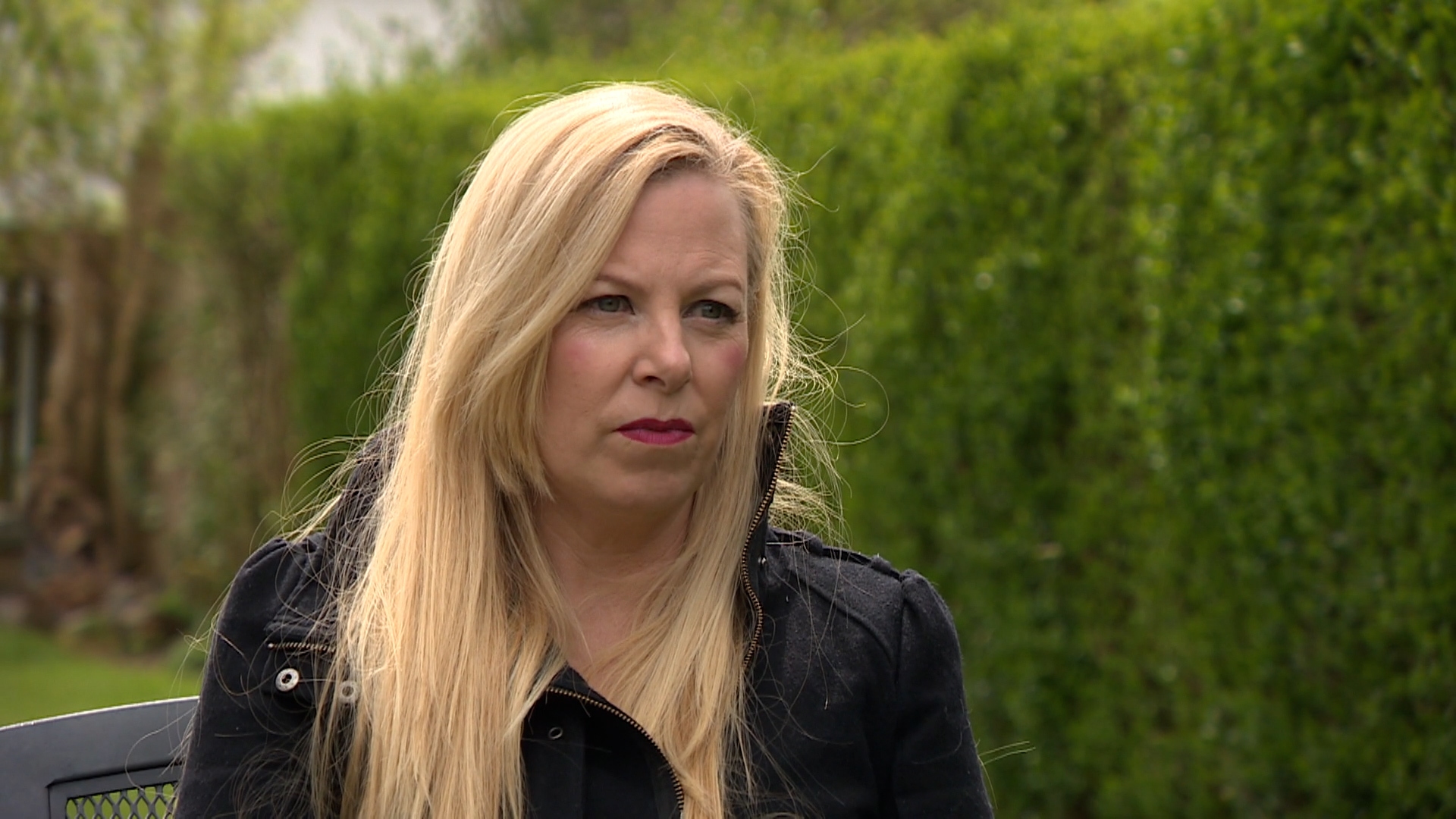 When Mary tested positive for the virus, her condition deteriorated and Tracy says she had to fight the home to get her mum to hospital for treatment.
She added: "I felt they were trying to keep my mum away from the hospital.
"They told me if I transferred her to hospital I wouldn't be able to visit her.
"I know for a fact, one of the (care home) doctors said to me "we're not sending the patients to the hospital.
"That came from higher up.
"I feel like she was just written off. She wasn't even given oxygen at the hospital.
"She was sent to a geriatric ward, not a Covid ward.
"I haven't really got closure. I still wish she was were with me every day."
A spokesperson from Holmes Care, who run Almond Court Care Home said: "We can confirm that Almond Court has never knowingly admitted any resident from the hospital to the care home with either confirmed or suspected Covid-19, nor have we knowingly admitted any resident who had been treated for Covid-19 into the home without first securing a negative test result.
"This has been our explicit policy since the beginning of the pandemic."
During the first wave of the pandemic, hospital beds were cleared to make way for an expected surge in Covid patients.
New temporary hospitals, such as the Louisa Jordan in Glasgow, were built especially to treat Covid patients en-masse.
Dr Donald Macaskill from Scottish Care said: "Everyone was convinced the NHS was going to be overrun, but what it showed was the failure to involve and really engage the care home sector to treat care homes like warehouses for overflow from the NHS was deeply regrettable."
Pamela Rodgers from PBW Law said: "Families cant wait for the Covid enquiry because there's a time bar for raising any claim, it has to be 3 years from date of death, we're coming up on 2 years for some of these families.
"You'd expect the Scottish Government to come forward and offer answers before then."
First Minister Nicola Sturgeon said in April 2021 that the policy of discharging untested hospital patients to care homes was a "mistake," but yesterday's High Court ruling in London was "not a judgement for Scotland."
When asked by Scottish Labour Leader Anas Sarwar in Holyrood on Thursday if she accepted if this was a "shameful, unforgivable act that cost lives in Scotland," the FM replied: "there's nothing anyone in this Chamber can say to me that makes me feel the weight of these decisions any heavier than I do."
STV News is now on WhatsApp
Get all the latest news from around the country
Follow STV News
Follow STV News on WhatsApp
Scan the QR code on your mobile device for all the latest news from around the country