A team of engineers at a Scottish university have developed super-stretchy robotic worms that can "sense" the world around them.
The inventors from the University of Glasgow created the soft, wiggly roboworms that can stretch up to nine times their own length.
The researchers hope that their breakthrough in proprioception – the sense of self-movement and body position – never shown in the field of soft robotics before, will be useful in a variety of ways.
It is possible the worms could be used in disaster relief to search for survivors trapped in rubble.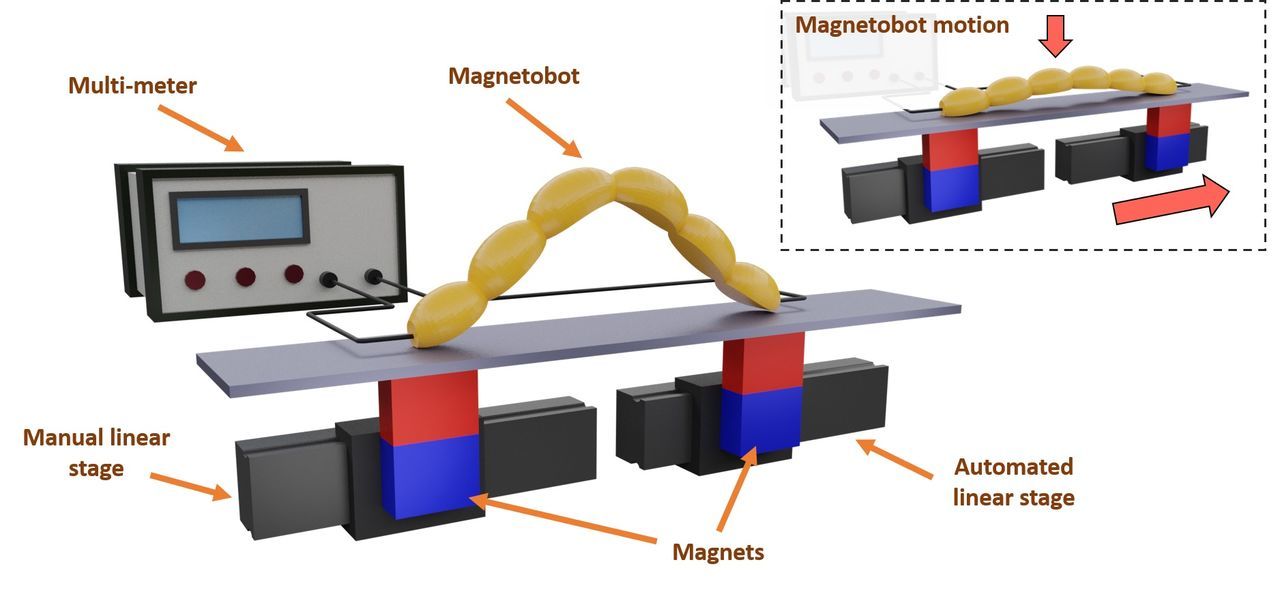 They can squeeze into tight spots that more conventional rigid robots cannot reach.
The technology could also be used in developing more lifelike prosthetics or giving robots the ability to wrap around and lift irregular shaped heavy objects.
The worms are around 4.5cm long, they are covered in a skin made of a stretchy plastic called Ecoflex and a graphite paste.
The sensors in the skin help them sense their movements by measuring the electrical resistance of the graphite paste, which changes as the robots' bodies expand.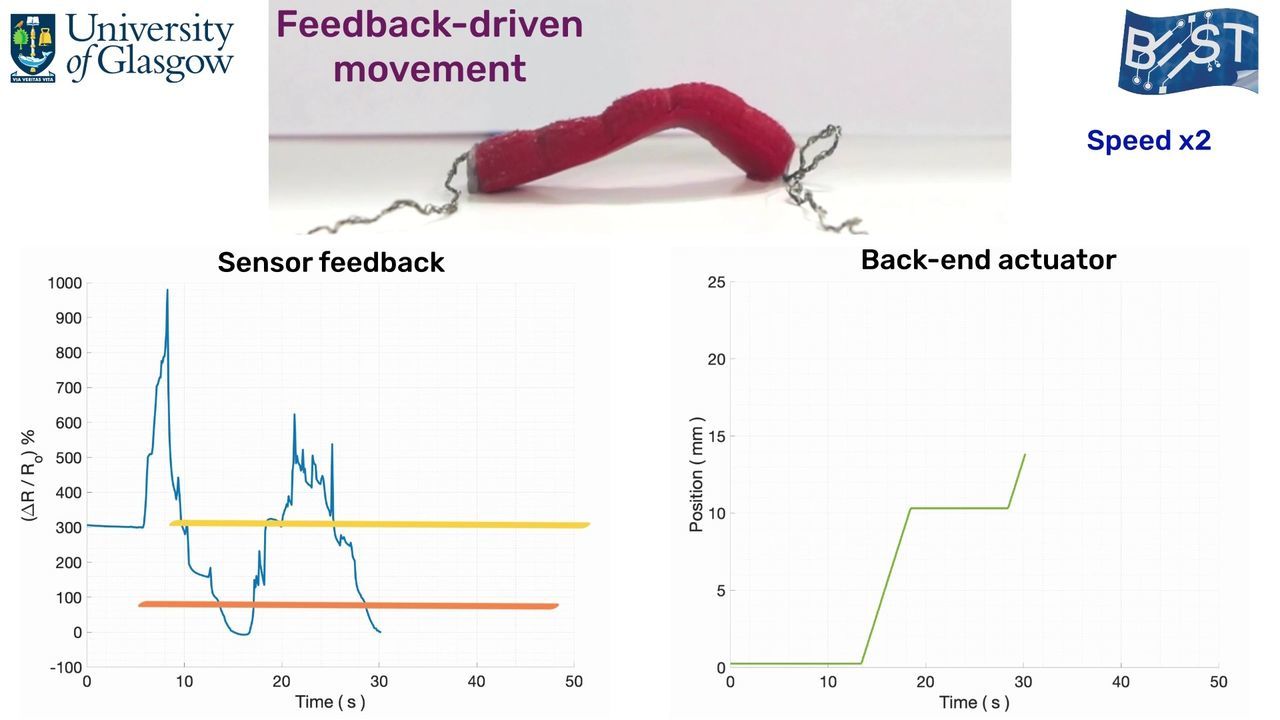 When the resistance reaches a preset maximum value, the body contracts again, moving it forward in a worm-like fashion.
Professor Ravinder Dahiya, the University of Glasgow, said: "Proprioception is a vital characteristic of many forms of biological life, and scientists have long been inspired to try and develop engineered systems which mimic this ability.
"Our bioinspired robots are a step towards creating soft, flexible robot systems capable of the infinite directions of movement that nature has created in inchworms and earthworms.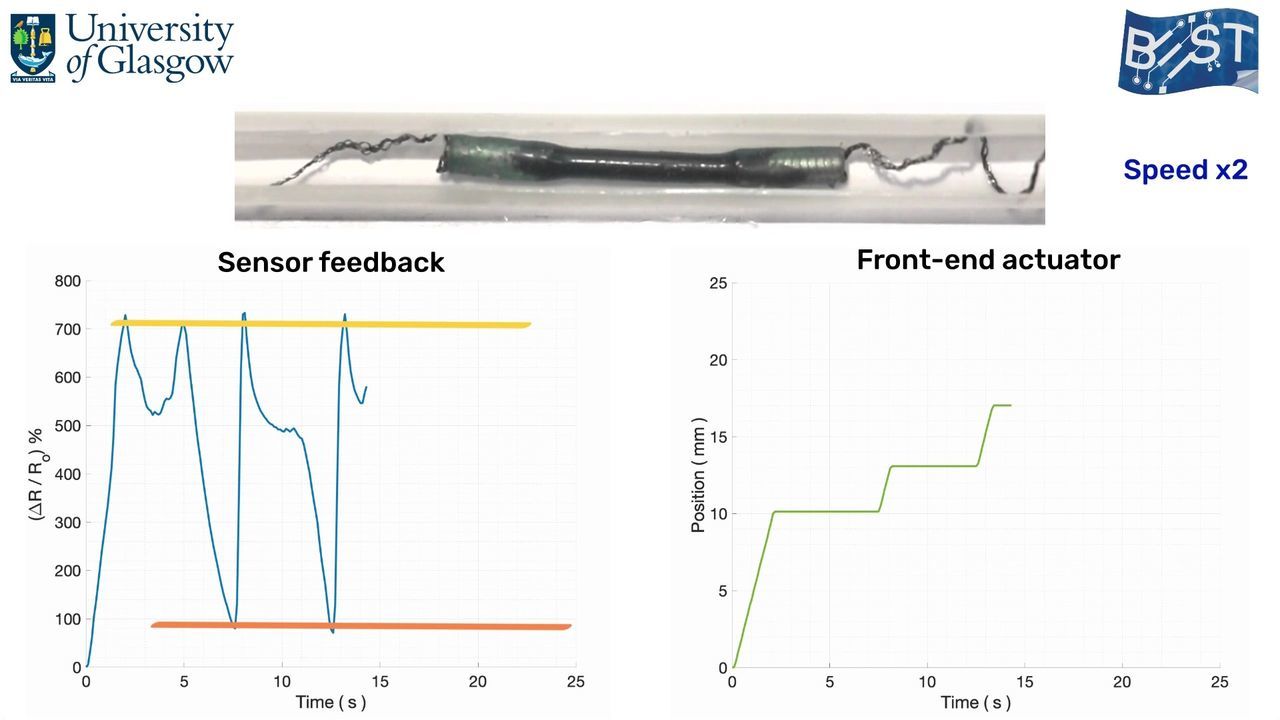 "The ability of soft robots like these to adapt to their surroundings through seamlessly embedded stretchable sensors could help autonomous robots more effectively navigate through even the most challenging environments."