A Scottish teacher has told how she became a blood donation charity's 2,000th stem cell donor, helping to beat the odds and save a stranger's life.
Amy Pringle, from Glasgow, found out about stem cell donation after staff at her school donated blood.
She discovered she was not eligible to donate blood but was eligible for stem cell donation, and explained how many are unaware that they may be suitable.
While two in three patients rely on a stranger's donation, finding a suitable match is extremely rare.
After discovering this, Amy was surprised to be paired with her second match in December this year.
She said: "The first match unfortunately didn't work out so I was delighted when I was matched again. The chances of matching are so rare so the more people that join the register, the greater the chances for a patent in need."
Amy travelled to The London Clinic in the UK capital for the procedure last week after she was matched with a patient.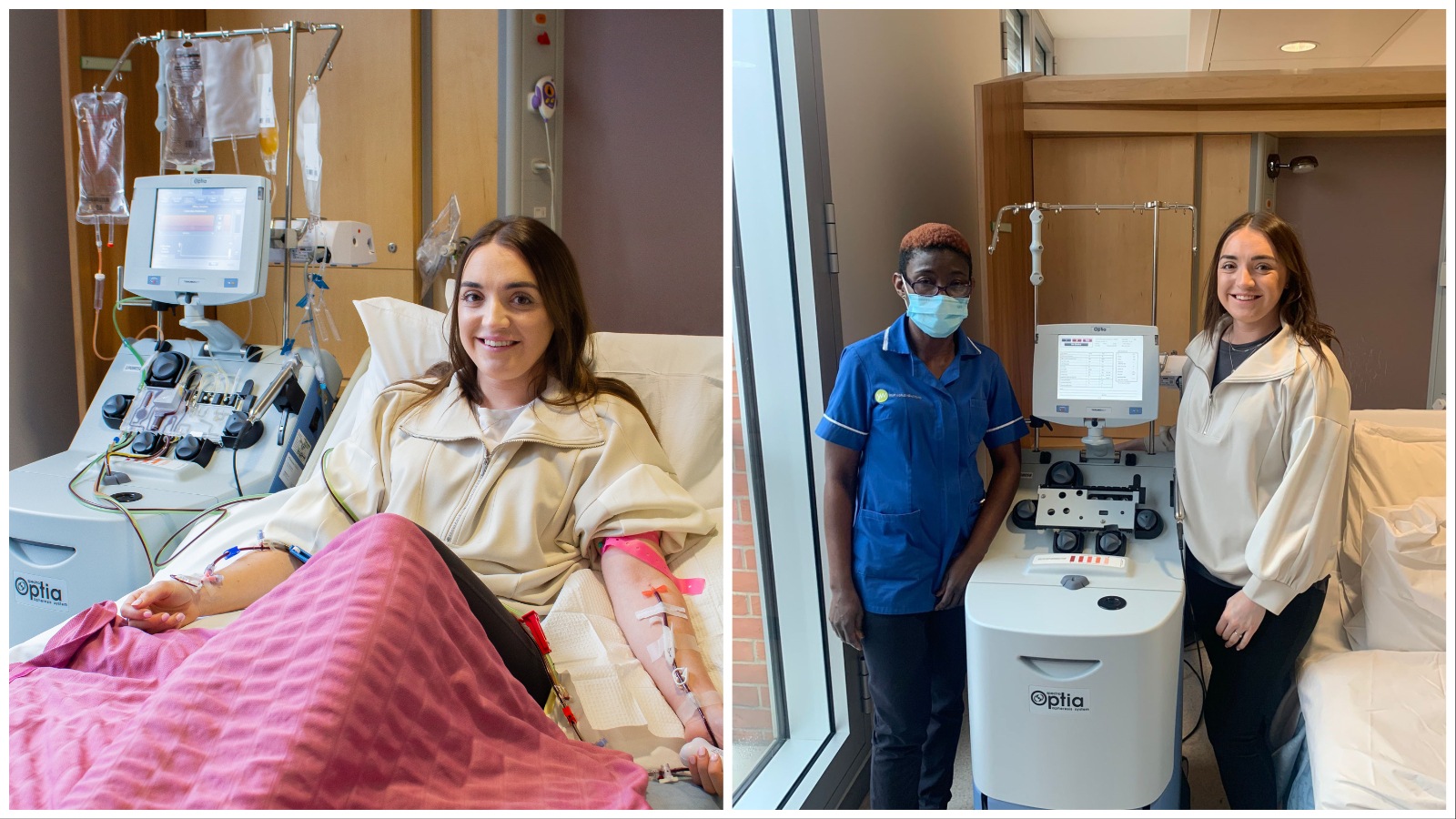 She said: "I've also been thinking about what the patient is going through at the other end of this.
"I hope that my donation works for them, and I hope they successfully recover from their illness and are able to live their life again.
"I hope that one person donating and telling their story can encourage others to do the same, and hopefully more and more people will join the register and be matched."
Every 20 minutes someone in the UK is diagnosed with blood cancer and the register for stem cell donors does not currently meet the demand.
Donors are needed to save thousands of patients' lives and blood donation charity DKMS, who Amy worked with, say they are continuing to feel the impact of the Covid pandemic on the uptake of new donors.
Registration is down 50% on pre-pandemic levels.
It is estimated that only one in three patients will find a matching donor within their own family, meaning two in three people have to rely on a potential donor registering.
Amy said: "I knew about Blood Cancer but I knew absolutely nothing about stem cell donation.
"I, like a lot of other people I think, assumed that it was the same as giving blood. This whole process has been really eye-opening and has made me realise that there needs to be a lot of education in this area."
For donors registered with DKMS in the UK, there is only a one in 800 chance of a match with a transplant patient.
Amy encouraged as many people as possible to register.
She said: "The whole process has been so easy. Everyone at DKMS and the staff at the clinic have made the process so easy from start to finish and they have kept me informed at all times, they have gone out of their way to help me and made everything effortless.
"Nothing was too much and they were so informative the whole way through, from medical assessment to donation. The work that everyone does is amazing and it really helps to calm you throughout the experience!
"For a healthy donor, it's really a very small thing to donate, just a few hours of their time, but for the recipient of the donation, it's giving them a whole new life. Please if you are able to donate, look at registering with DKMS. It's an incredible thing you can do for another person."
Those wishing to sign up as stem cell donors can visit the website.