A pilot has traced a message of support for the people of Ukraine across the sky above Scotland.
Derek Pake, from Prestwick, felt moved to take action when he heard Ukrainian President Volodymyr Zelensky's plea for people around the world to show their support for his country amid Russia's ongoing invasion.
"It's a travesty what's happening to the people out there," he told STV News.
"I just heard the message from Zelensky asking for people around the world to show support for Ukraine and its people and I thought I could do some kind of skywriting for it."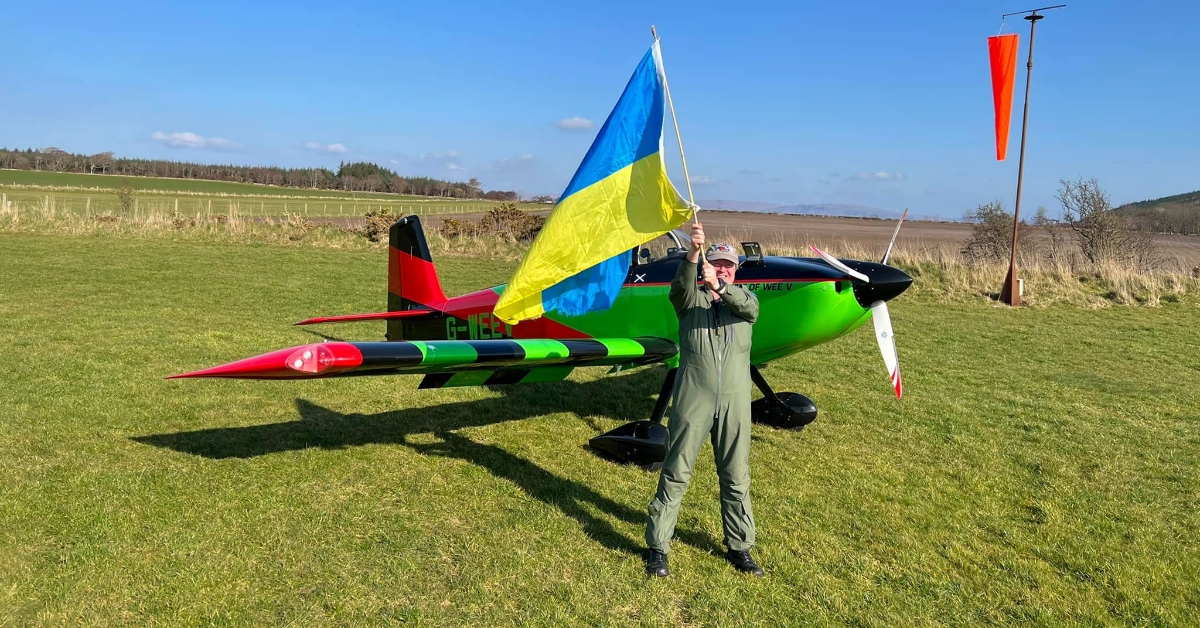 Derek, an air traffic controller, researched messages of support in Ukrainian and found "Slava Ukraini" which translates as "Glory to Ukraine".
"It gets the message across. My little bit to support the cause," he said.
On Friday, Derek took off in his Van's RV-8 plane from Bute with his friend in the backseat holding the Ukrainian flag.
At around 3.30pm, the aircraft began tracing the letter "s" in the sky above the Kintyre peninsula south of Tarbert.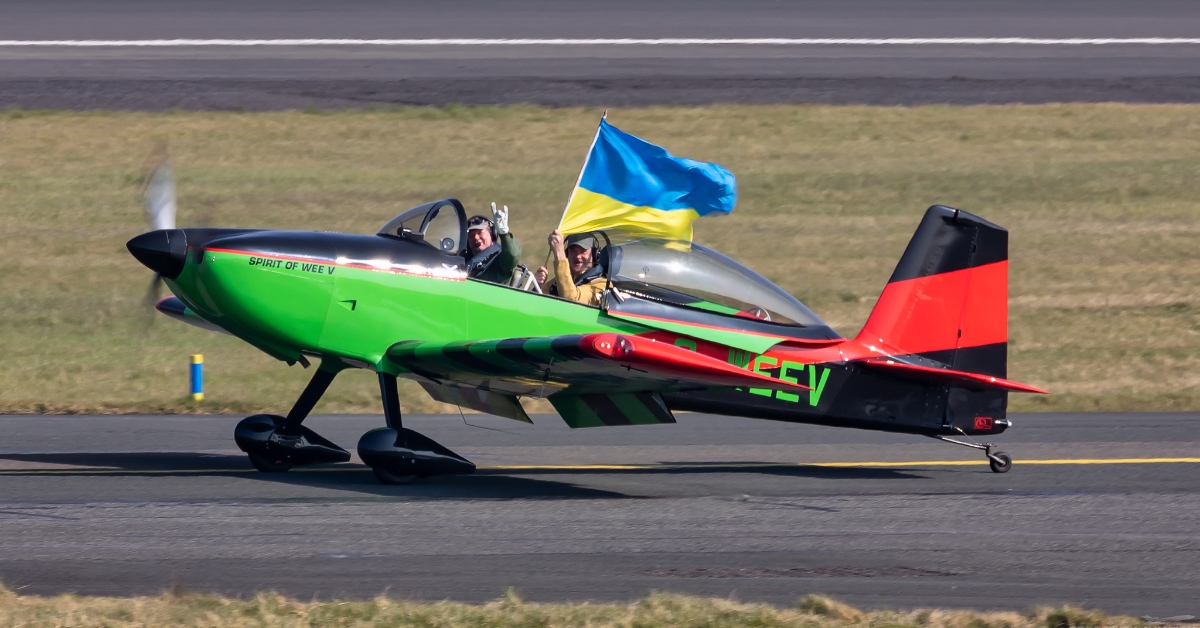 It took around 45 minutes for him to complete the message that he had planned out in his flight mapping software and it is viewable on radar tracking sites across the world.
"Hopefully lots of people can see it," he said.
"It's difficult to know what we can actually do. We can provide relief, send money through charities, provide support for refugees when they get here. Everybody does their little bit."