Dozens of Scots gathered at Glasgow Green to fly kites and sing songs to show solidarity with Afghan refugees.
On Saturday, the skies above the city centre park were awash with colourful kites as families gathered to celebrate and preserve Afghan culture as part of a UK-wide celebration.
Dubbed 'Fly With Me', the project by Good Chance Theatre, invited people to take a moment to welcome the people of Afghanistan and all those seeking refuge.
It comes one year on from the Taliban seizing control of Afghanistan.
Thousands of Afghans were evacuated from the country after the militant group regained power last August.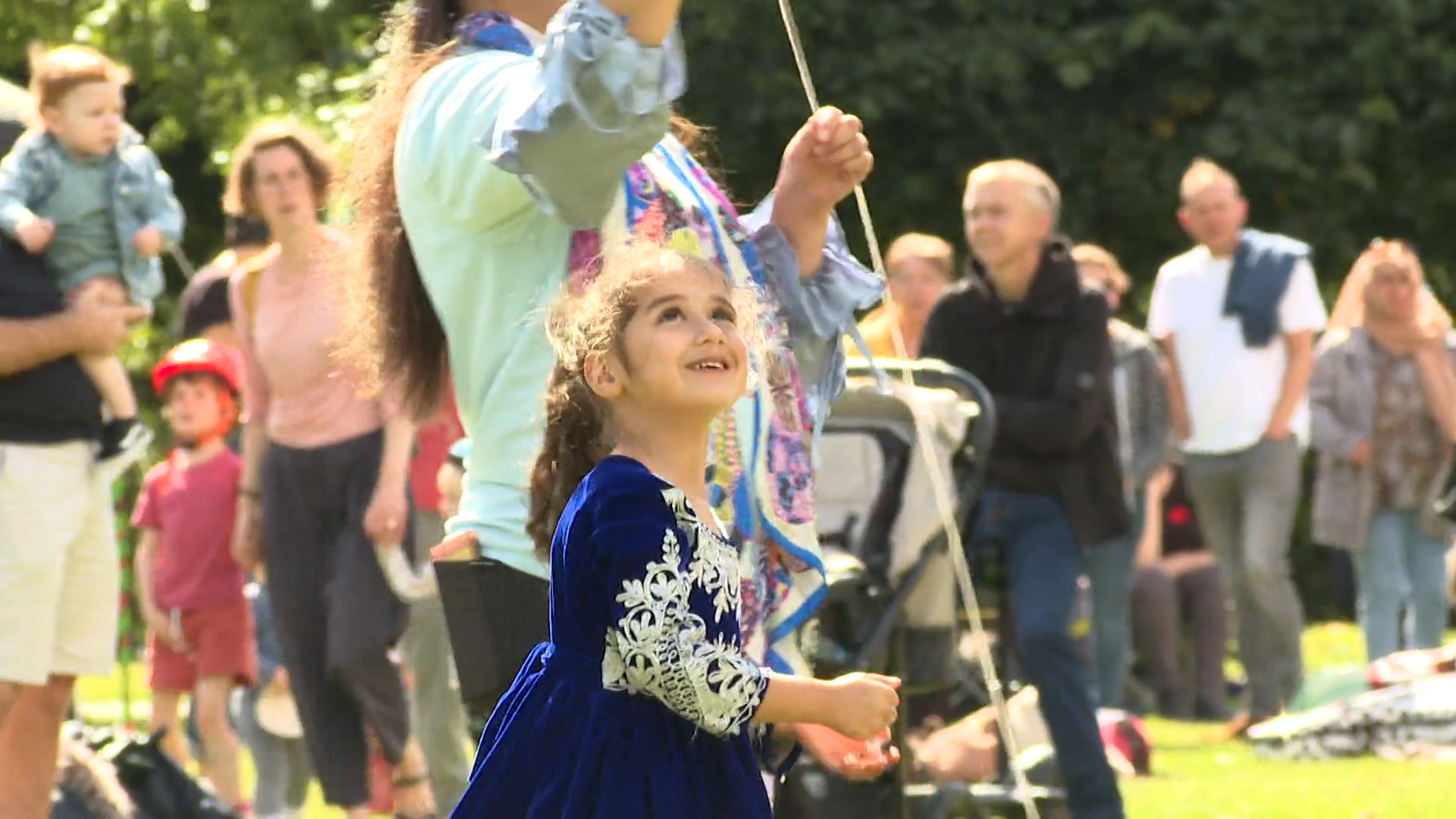 Meanwhile a vigil organised by Glasgow Afghan United at George Square on Saturday called for more to be done to show support to refugees who fled the country.
Abdul Bostani, managing director of Glasgow Afghan United, said: "Last summer, the lives of the Afghan people were torn apart when the Taliban seized power.
"The progress of decades of work was removed overnight, forcing whole families to flee and leaving those who could not at the mercy of a brutal regime with no respect for human rights and no tolerance of difference of any kind.
"One year on, we are working with the Scottish Government and other partners to facilitate integration and resettlement. But so much more remains to be done.
"We call on the UK Government to provide further funding for Afghan resettlement, to expand the Afghan Citizens Resettlement Scheme and to restore aid funding for the country in this time of desperate need."