A Scottish fugitive who fled to Brazil to evade justice has been convicted for organised crime and firearms offences.
James White, nicknamed The Don, was a senior member of the gang branded the "most sophisticated" in Scotland for its dealings in drugs, guns, serious violence and dirty money.
The crime group was run by brothers James and Barry Gillespie, but the pair may have died up to four years ago after escaping to South America.
White, originally from Glasgow, rose to take control of the gang, which forged links with other underworld figures across the globe.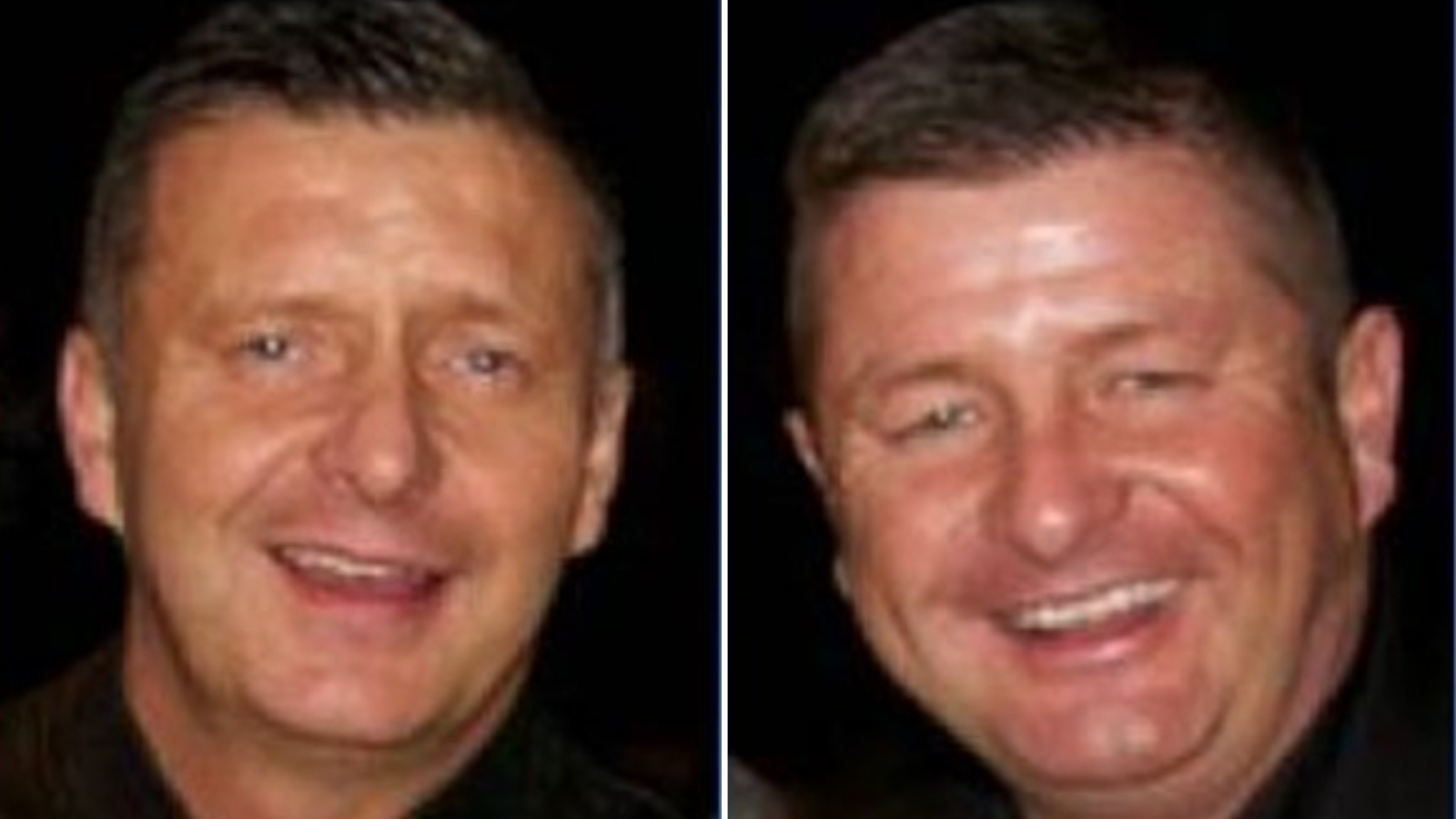 A judge heard how the 45-year-old lived a life of luxury funded by his mob's criminal activities.
But, he fled Scotland when associates were arrested during the major Operation Escalade probe into the group.
Becoming one of the UK's most wanted, he was initially snared in Italy using a fake passport in 2020.
But, police there mistakenly let him go and he escaped to South America.
Amid a large-scale manhunt, White was eventually found again by armed police in his Brazillian bolthole months later using the name Vincent McCall.
It led to White appearing via video link from prison for a hearing at the High Court in Glasgow on Friday
He pled guilty to being involved in serious and organised crime through his solicitor Donald Findlay KC.
The charge – which spanned between May 2013 and March 2023 – listed a string of countries including the UK, Italy, Netherlands, the United Arab Emirates, Russia and Brazil.
White is due to be sentenced next month.
Prosecutor Scott McKenzie told how the gang ran a criminal operation on an "international scale".
"James White is a senior member and has been described as being at the 'top table' directly below James and Barry Gillespie," Mr McKenzie said.
"His position of seniority is evident from the responsibility and authority that he holds.
"He was in regular, direct communication with the Gillespie brothers and other high-ranking members."
One of White's chief roles was running the "drugs operation".
Mr McKenzie continued: "White was responsible for distribution around Europe.
"He spoke fluent Spanish, which assisted the crime group in dealing with associates. He often based himself in Spain for this purpose."
He was linked to a £10m cocaine seizure after an HGV was stopped by Border Force officials in Dover in November 2017.
It had arrived from Alicante in Spain bound for a fake company set up by the gang in Rochdale in Greater Manchester.
Secret "voids" in the truck had been constructed to stash 90 taped blocks of cocaine.
It emerged 16 other shipments to Rochdale had been made over the previous two years.
Mr McKenzie said: "Following the seizure, White informed another group member that he was responsible for packaging the drugs and was worried that his DNA would be found."
White later directed an associate to set up another fake business in Glasgow to help continue trafficking narcotics from abroad.
White's grip on the gang's drug business had even seen him turn on a former friend.
The ruthless gangster targeted Robert Allan over an unpaid £90,000 cocaine debt in 2013.
Scared Allan fled Scotland having been unable to sell the haul said to belong to the Gillespies.
White helped track him down before other gang members held him captive and tortured him for days.
He was eventually shot in the knees three times before being shoved down a hill in a rural part of East Kilbride, Lanarkshire, where locals found him.
The hearing was also told White was aware of cars and premises being used to hide firearms and dirty money.
These included sub-machine guns, Glock pistols, a hand grenade, bullets, silencers as well as £1.7m of cash. Anti surveillance gadgets were also found.
White was further heavily involved in the widespread selling of encrypted devices for criminals to secretly communicate with each other.
A company called Maximum Protection Communications (MPC) had been set up by James Gillespie.
The court heard White advertised MPC "products" at boxing events.
Mr McKenzie: "This generated sales in the encrypted products for the benefit of the crime group."
The court was then told how the Gillespies reportedly had disappeared in 2019.
White appeared to confirm in encrypted messages they had vanished a year earlier.
Mr McKenzie: "White elevated himself to the head of the organised crime group."
By that time, a European Arrest Warrant had already been issued for the capture of White.
But, it did not stop him directing operations while on the run abroad.
He exchanged 33,000 encrypted texts to 70 associates in just two months in 2020 making orders.
This included in April of that year him arranging to "petrol bomb" a car place in the Algarve and later to "slash" someone.
He also discussed with his ex-wife that he would return "if he made enough money and got a "good deal".
White claimed: "£10m would be sufficient and doable this year".
It looked like White had been caught in January 2020 in Turin in Italy.
He was with fellow gang member Christopher Hughes, who has since been jailed for the murder of crime writer Martin Kok in the Netherlands.
Both had fake passports which had allowed them to evade arrest.
Hughes was held, but Mr McKenzie told the court: "White used his false identification in the name of Svens Klave, a Latvian national.
"This was to persuade the authorities that he was that person and he was allowed on his way."
White went on to get hold of another hooky passport weeks later this time in the name of a Vincent McCall from Surinam.
He travelled to Brazil paying £1,065 in cash to initially stay at a hotel.
White eventually shifted to a rental accommodation in the country's Fortaleza.
It was there police swooped in June 2020 before he was finally extradited back to Scotland last August.
The court heard White, previously of Gartcosh, Lanarkshire, had "no record of income from any employment".
His lawyer Mr Findlay said the guilty plea had prevented a trial lasting "several months".
Lord Colbeck deferred sentencing for reports until August 11 in Stirling.
A string of gang members have previously been jailed for a total of more than 100 years after being snared during the Escalade probe.