A Scottish couple and their friends are converting a cowshed on their farm into a home for Ukrainians fleeing war.
Kelly and Mark Colquhoun, from Glasgow, posted on social media asking for help to transform the byre and they were then inundated with offers for help.
A scheme allowing people to host refugees has opened, with Ukrainians able to apply to come to Scotland sponsored by the Scottish Government.
The Colquhouns have already signed up and are eager to welcome a Ukrainian family in need of a place to stay.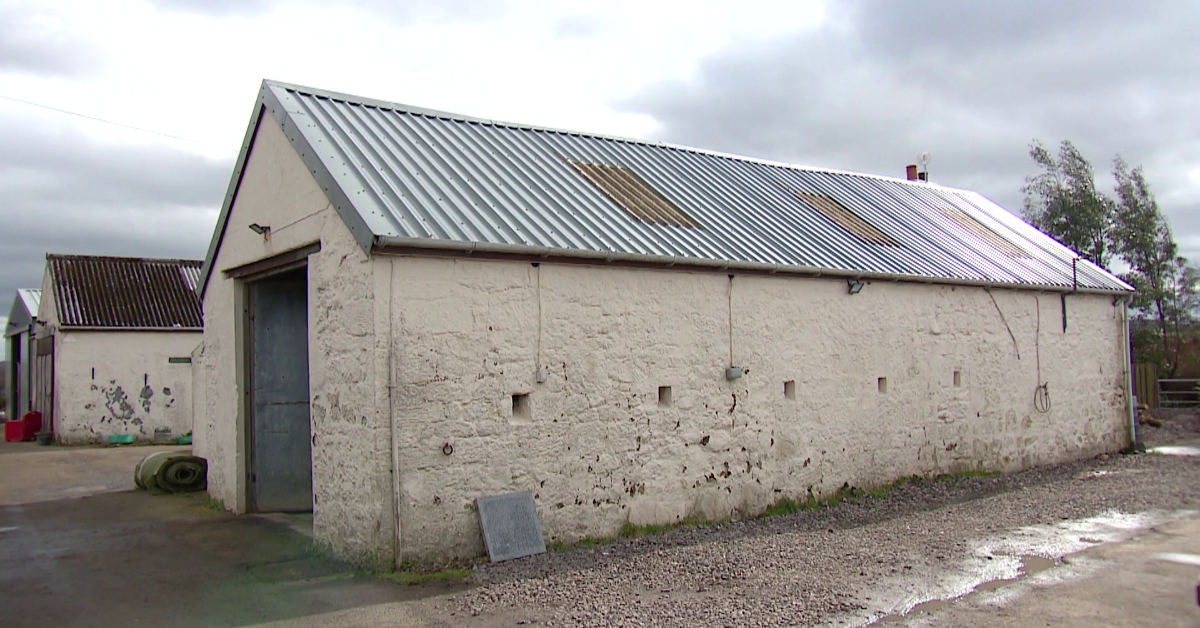 Mrs Colquhoun said: "The response to the post has been amazing. It's really obvious that so many people in Scotland, not just Glasgow, are looking to help in some way. A lot of tradespeople have been in touch."
An architect, joiners, electricians, plasterers and even someone willing to make curtains have contacted the family offering their services to help make the byre a home.
"This was a small idea that we could possibly do it," Mrs Colquhoun said.
"The barn at the moment isn't habitable so we need as much help as we can get and it's been lovely to see the response."
Mrs Colquhoun was inspired to help when she saw people living in bomb shelters and train stations thousands of miles away.
The original plan was to turn the barn into a "man cave" for Mr Colquhoun, but he's fully behind the new purpose as it may help a family in need.
The farmland in North Lanarkshire is home to the family and dozens of animals, with plenty of space for children to play.
The couple hope it will give their children the opportunity to create a lasting friendship and make any Ukrainian children coming to stay feel welcome in Scotland.
"There's plenty of space and stuff they can do and investigate and hopefully it won't be too unlike home for them," said Mr Colquhoun.
"The usual with all these things the bureaucracy can slow it down, but hopefully we can put a bit of pressure on the local council to speed that up."
With planning permission, it can take a number of weeks or months for a project to start and finish, but given the purpose of this build everyone involved hopes it can be pushed through so they can get it ready for a family as soon as possible.
Drawing up the plans to turn it into a living space, with a kitchen, bedroom and bathroom, is managing director of S2 architecture Steven Strang: "We were more than happy to help out. We couldn't turn our back on it. It struck a chord with ourselves."
"Even a normal application can take three months, so we are hoping to expedite that and have a sympathetic ear at North Lanarkshire Council that can help us and push the project forward."