A woman whose family paid nearly £40,000 for private cancer treatment in England says she doesn't think she would be alive if she went through Scotland's NHS.
Irene Hartshorn's sister helped her pay medical, travel and hotel bills to undergo care in London after she was tested for ovarian cancer.
The retired English teacher, from Ayr, was told she would have to wait 12 weeks in order to undergo surgery in Scotland.
"I thought for goodness sake what is happening here? I thought it's something where you need to act really quickly," she told STV News.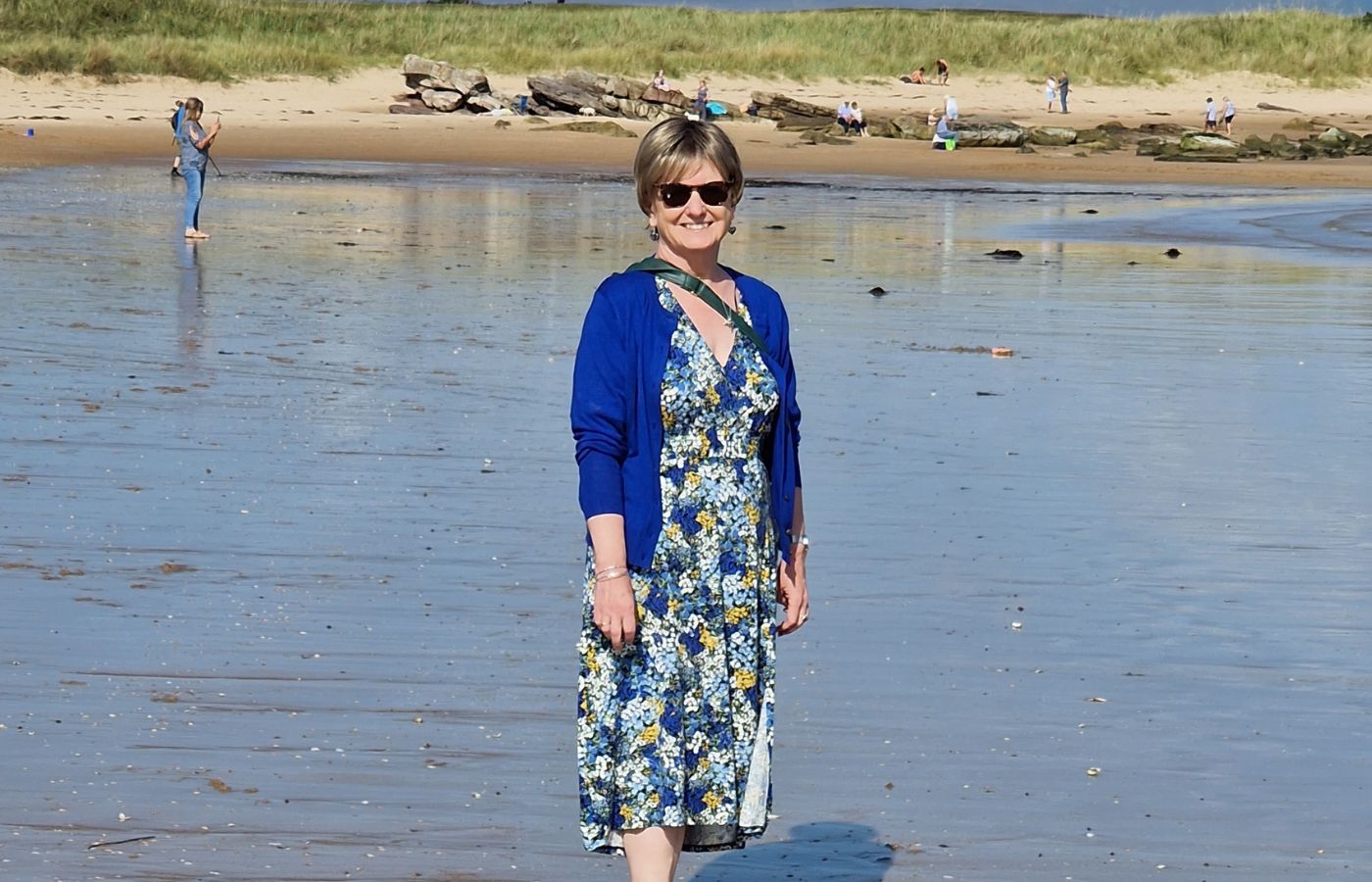 "Time is of the essence. I couldn't believe how rapidly I deteriorated."
It comes after data from Public Health Scotland this week showed that between April and June this year, less than three-quarters (73.7%) of patients referred with an urgent suspicion of cancer started getting treatment within the Scottish Government's target time of 62 days.
According to charity Target Ovarian cancer, around 600 women in Scotland are diagnosed with the disease every year with survival rates in the country among the worst in Europe.
The 68-year-old said she first felt ill in October, 2022, during a trip to Australia to visit her son.
When she arrived back home in November she visited her GP and had blood taken. The results showed indicators of ovarian cancer.
She was then referred to a gynaecologist at Crosshouse Hospital in late December and was told she had advanced cancer.
"But he said they thought it was colorectal, not ovarian," she told STV News, "so they referred me to the colorectal surgeon but he was on holiday for two weeks.
"But before I did that my sister was concerned because of how rapidly my symptoms were developing and I saw a private gynaecologist who phoned me up the next day and was sure it was ovarian cancer and I would need chemotherapy."
Ms Hartshorn returned to the NHS for a biopsy but was told the results would "take a while" due to a shortage of staff.
"I had ascites, which is fluid, and it was like I was seven months pregnant," she said.
"I was struggling to eat, to eat, to walk and I couldn't get them to drain it."
It was then that her sister paid for private treatment in London again, this time to drain the fluid.
"I was really ill," she said. "I was at death's door. My son came from Australia. They all thought that was it."
During her visit to the clinic in London, she was diagnosed with stage four ovarian cancer and was referred to the Beatson in March.
"I don't know how quickly I would have been referred to the Beatson if I had stayed up here," she said.
"I had completely lost faith in Ayrshire. I didn't want to be treated here."
Asked what she thinks would have happened if she didn't go private, she said: "I don't think I'd be here. I think I'd be dead."
Ms Hartshorn had surgery at the end of May with six rounds of chemotherapy, five of which were in the NHS.
Her latest results show she has no signs of cancer.
A Scottish Government spokesperson said: "Cancer remains a national priority and we are investing £40m over five years to support cancer services and improve waiting times.
"We are treating more patients on our urgent pathways than at the same time last year with more than nine out of ten people with a cancer diagnosis being treated within 31 days, and a median average waiting time of four days.
"While we continue to work closely with NHS Boards to maximise capacity and ensure people receive their care and treatment as safely and quickly as possible, NHS Boards and healthcare professionals locally have responsibility for service delivery and patient treatment.
"As is the case across the UK, in certain circumstances limited use of alternative providers, within or without the local area, including independent sector providers, may be required in response to capacity constraints.
NHS Ayrshire and Arran has been approached for comment.
STV News is now on WhatsApp
Get all the latest news from around the country
Follow STV News
Follow STV News on WhatsApp
Scan the QR code on your mobile device for all the latest news from around the country