A schoolgirl became stranded on rocks 300m off the coast after being cut off by the tide in Dumfries and Galloway.
Crew from Silloth RNLI in Cumbria launched to come to the girl's aid at Southerness at 9.55am on Wednesday.
The rescue team made it to the scene within 24 minutes of being paged by which time the casualty was standing in seawater.
The Silloth RNLI crew helped the girl to safety and got her onto the lifeboat.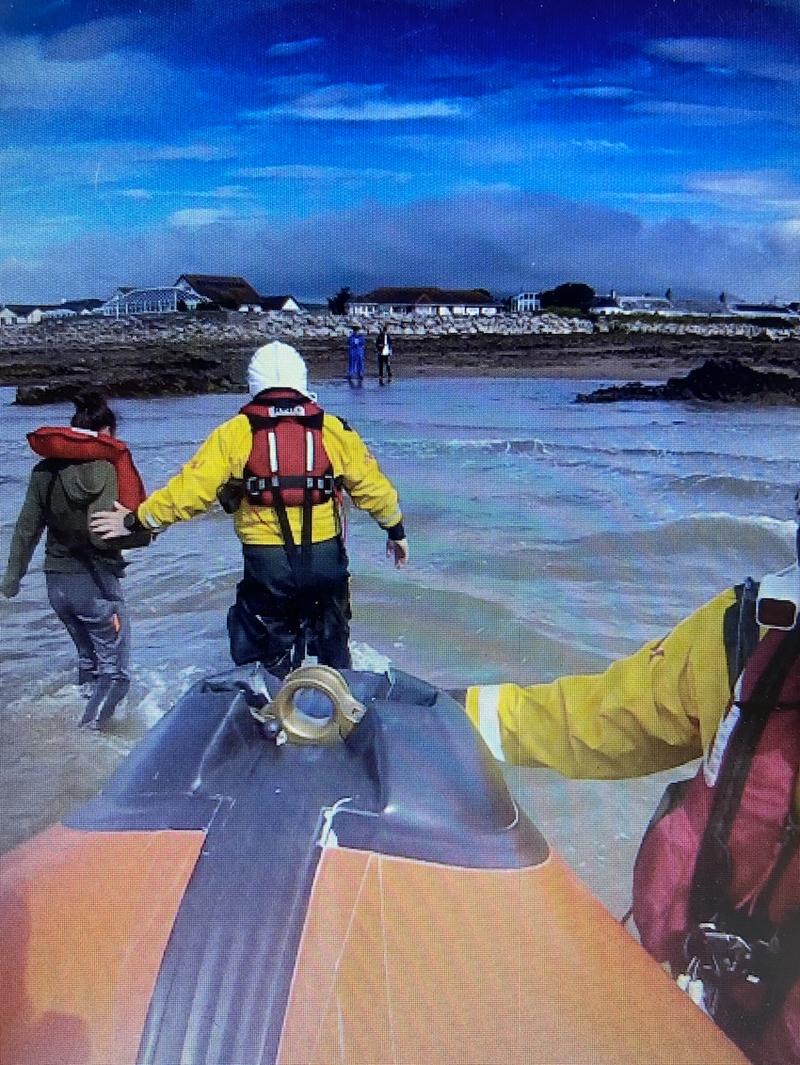 Steven Henderson, the senior helm, was then able to manoeuvre the boat through the rocks and drop the casualty close to the shore.
A member of the crew then accompanied the girl safely onto the beach, where Portling Coastguard was waiting.