Caleb Stirrat is excited about his first outpatient appointment at a dedicated children's ward.
The six-year-old has spent the last three years receiving cancer treatment on an adult ward at the Queen Elizabeth University Hospital (QEUH) in Glasgow.
But he is set for a change of scene after two cancer wards reopened on Wednesday at the Royal Hospital for Children, adjoined to the QEUH, following an £8.9m upgrade.
Caleb's mum, Karen, showed him a video of the new wards and was pleased with her son's reaction.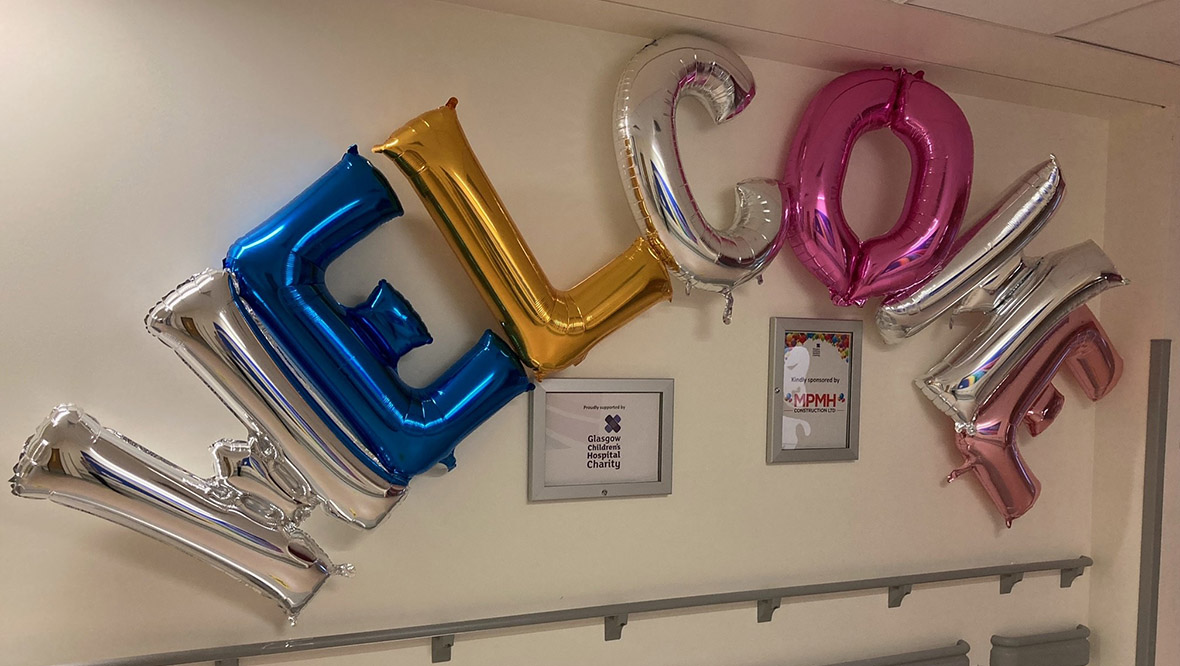 "He said 'oh mum it's a real ward, it's really a ward for us', so hearing that from your six-year old is reassuring for us as a family," she told STV News.

"It's a big sigh of relief knowing we are in the right place, the right environment, the right conditions and we hope it is going to be a smooth transition. We are feeling a bit apprehensive in terms of what we have dealt with in the past.
"In my gut there is always that horrible experience and that horrible fear of 'are things going to be the way they should be'."
The new cancer wards are reopening more than three years after they were closed over water bacteria fears.
Young patients, staff and equipment were all transferred back earlier on Wednesday following an extensive renovation, including the replacement of the ventilation system.
Karen added: "From the outset it looks really good but we really want to see once we get in the key elements of what's changed and what's vastly improved.
"We know this is a positive thing that is happening. But for us to actually focus on that is very challenging because this new ward and all the new things, it has been a direct result of negative things happening to other families.
"For them all that is not in the past, it's with them every day and the trauma still sits raw for them."
The wards have been renamed the Schiehallion, a name synonymous with paediatric cancer care in Scotland and one that means a great deal to patients, families and staff.
Dr Scott Davidson, deputy acute medical director at NHS Greater Glasgow and Clyde, said: "It's been an incredibly difficult few years for staff, for patients and families and this is a new beginning, it's the Schiehallion it's back with us and we look forward to moving forward with the new unit."
He also thanked former patients Molly Cuddihy and Sara Miller, who raised hundreds of thousands of pounds for the hospital that enabled the creation of a new, purpose-built chillout area for youngsters aged 8-12, to go alongside spaces for younger children and teenagers.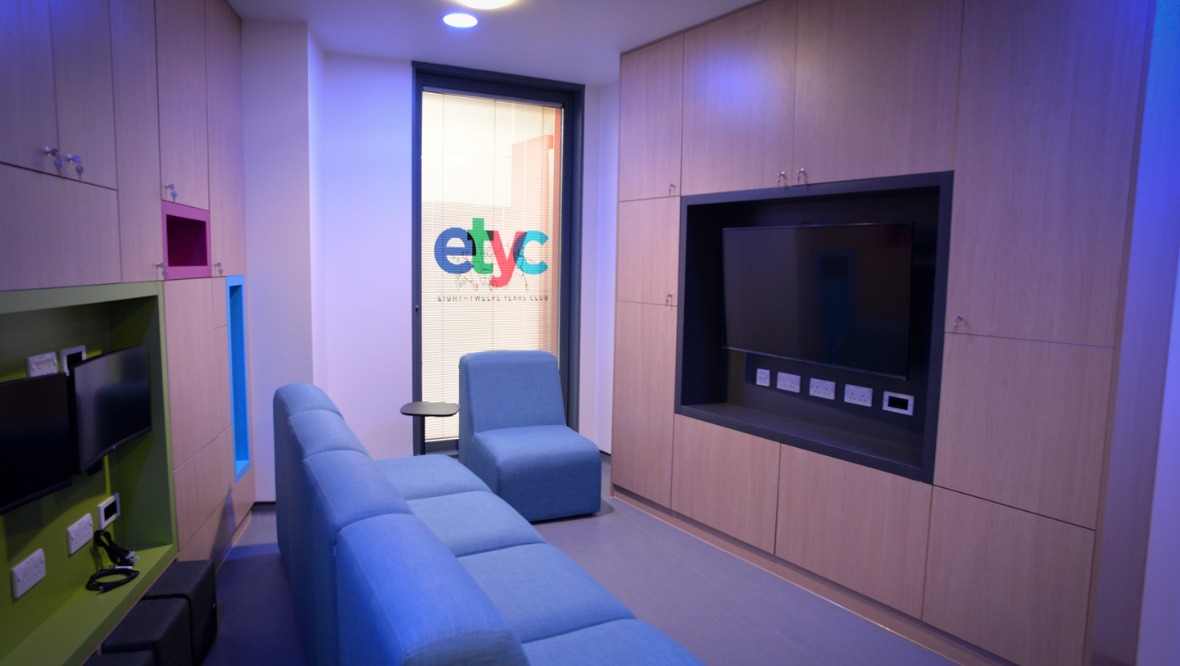 John Cuddihy, Molly's father, welcomed the reopening but said he was continuing to seek assurances about the numerous issues that led to the closure of the ward in the first place.
He said: "The ward itself looks fantastic. However, as some 90% of what has been subject to replacement is unseen, it requires assurance by decent experts that this work has resulted in a safe and secure environment, free from preventable risks to vulnerable patients.
"So, while welcoming the return of a much needed specialist environment in which to treat our vulnerable children by worldclass clinicians, we cannot allow for any potential increase of risks from the environment; an environment that has undergone extensive refurbishment due to a succession of damning reports."
The air coming into ward 2A is filtered using Hepa (high-efficiency particulate air) filtration, and bedrooms have ten air changes per hour to ensure continuous fresh air for patients.
In addition, the system now uses a "pressure cascade", which provides another layer of protection by ensuring that air will always flow away from vulnerable patients, out into the corridors and ultimately out of the ward.
Why were the wards closed?
The Scottish Hospitals Inquiry is currently investigating the QEUH campus, while a separate independent review last year found the deaths of two children were at least in part the result of infections linked to the hospital environment.
Patients in wards 2A/2B at the Royal Hospital for Children were moved to the QEUH in September 2018 to allow for investigation works.
What does the refurbishment look like?
Wards 2a and 2b have been entirely refurbished following their closure in 2018 due to concerns over bacterial outbreaks, water contamination and the ventilation system.

The rooms, en-suites, parents' sleeping areas and kitchens have been upgraded, along with enhanced water testing, additional filters are fitted to taps.
Furthermore, the whole ward has its own ventilation system separate from the rest of the hospital, giving each bedroom a continuous flow of fresh air.
As part of the upgrade, there are also new iPads and entertainment systems in patient rooms and upgraded kitchen and sleeping facilities for parents and carers.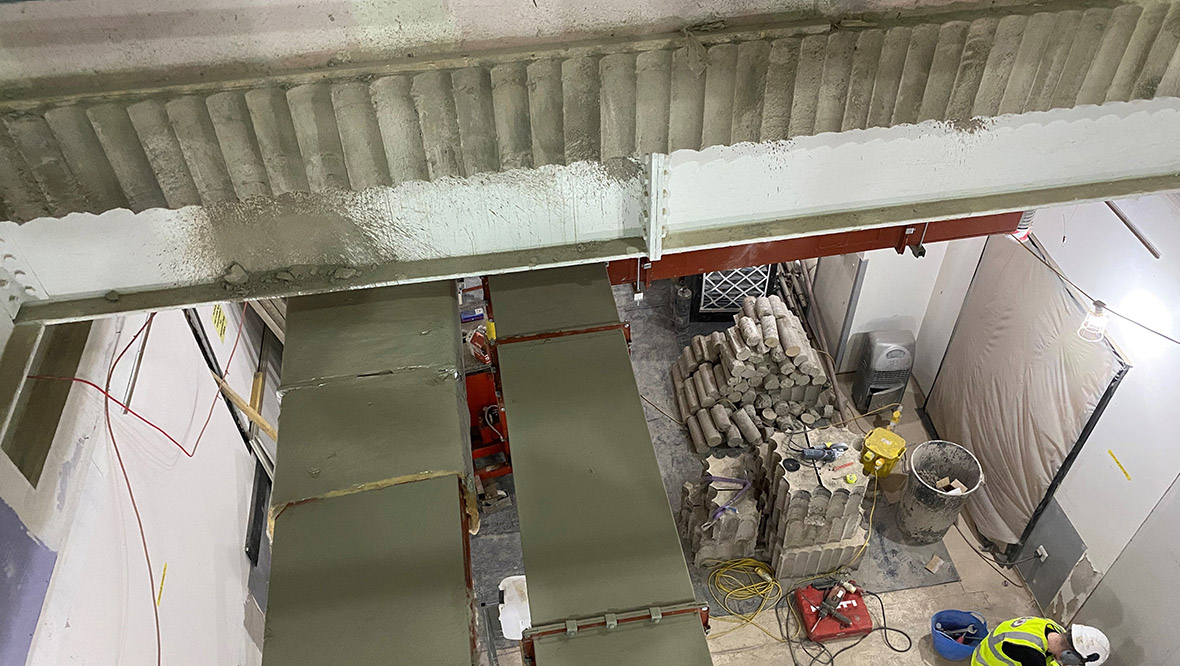 Air handling units the size of two double-decker buses were moved into an empty void in the hospital. The process of installing the system involved coring large holes through the floor of the ward above the unit.
Tom Steele, director of estates and facilities at NHSGGC, said: "I would have absolute confidence in bringing my own family into this, the whole campus actually.
"But particularly in this ward, we have got the finest control of the environmental conditions in here, whether it be air, heating or water.
"I guess what we can give assurance now is that we are satisfied – both within the board's team and independently with our advisers, that all the systems in here have gone through appropriate due diligence."
New radiotherapy treatment
The renovation has made another addition possible – the introduction of a new UK radiotherapy service that will provide treatment for youngsters who previously had to travel to England.
The walls of the molecular radiotherapy suite are thick concrete and lead-lined. Meanwhile, behind the protective glass, there is an area for parents who play a key role in delivering treatment for certain kinds of cancers.
"This is giving revolutionary therapy to children who are at the worst point in their life," said paediatric oncologist Dr Dermot Murphy.
"The important thing for me is that I can now offer something to my patients that previously they would have to travel down south for, travel out of Scotland for prolonged periods of time.
"This is the only molecular therapy suite in a children's hospital in the United Kingdom. The other two are based in hospitals that are used for adults rather than children. This is a total game changer."