Story by Gianni Marini and Laura Alderman
A drug-policy campaigner has told how he relapsed after 11 years of being clean due to the stress of witnessing pain and trauma daily helping others consume safely.
Peter Krykant ran the Glasgow Overdose Prevention Service from a van offering substance users a "safe space" to take them.
Mr Krykant, who started using drugs at just 11 years old, ran as an independent candidate in May's Holyrood election and things came to a head shortly after that, he told STV News.
"I think for me it was an accumulation of the pain and the trauma I was witnessing daily," he said.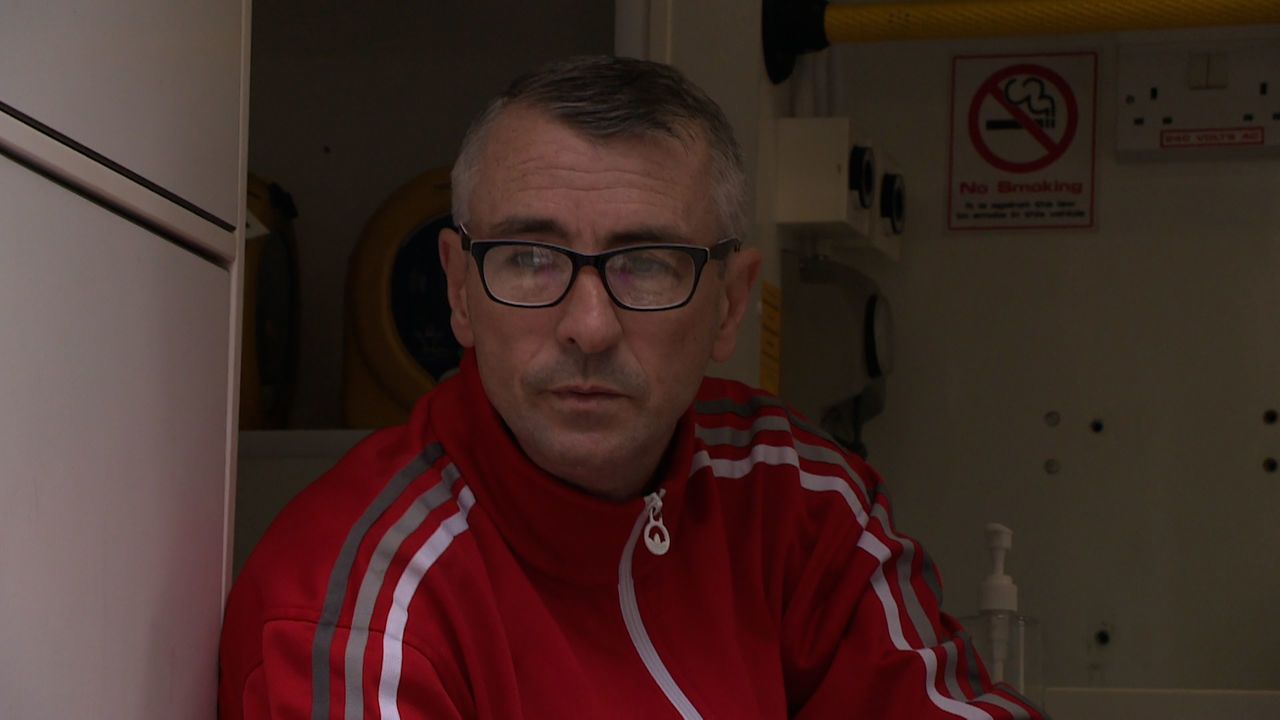 "It's been absolutely devastating… some of trauma and pain that I've witnessed while running this service.
"I also ran for election to be a member of [the] Scottish Parliament. Put this extra stress on top of running the service and not having any official outlet for that."
The 43-year-old said he nearly died after returning to drugs having been clean for more than a decade.
"I contacted services the day after that and they told me I had to wait ten days for a telephone assessment," he said.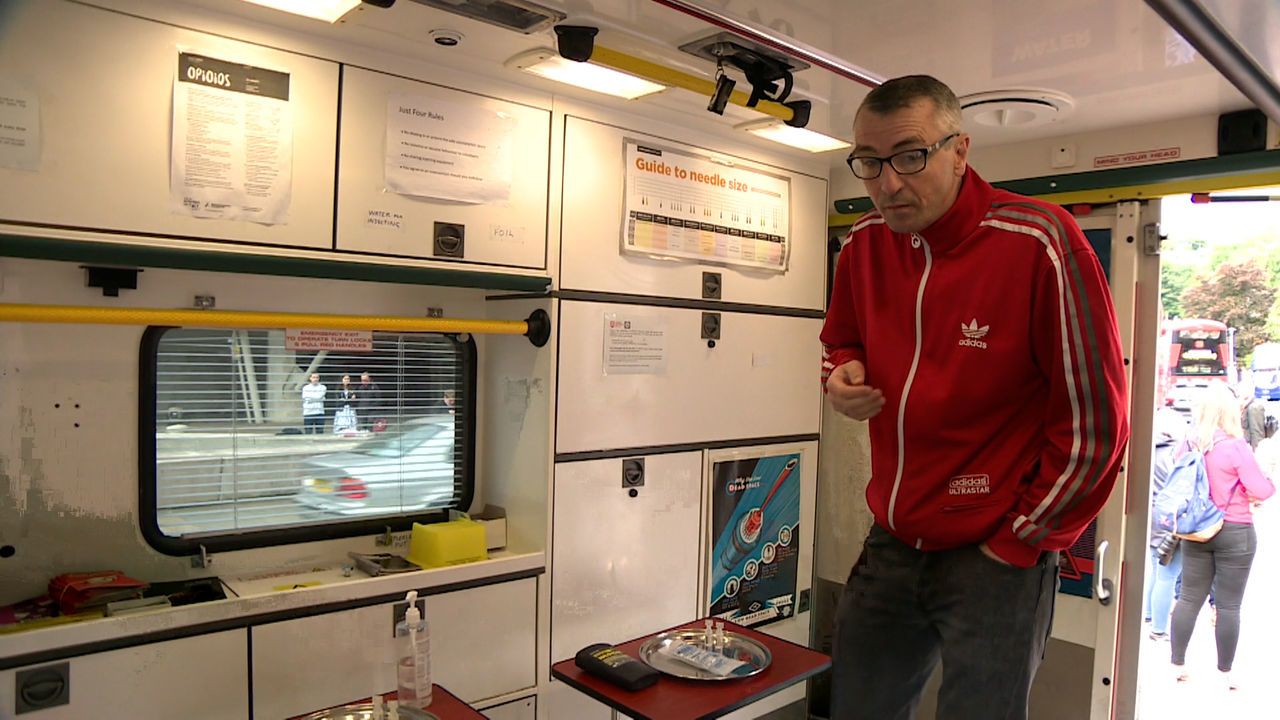 "That's not the experience of services being set up to offer same day prescribing and to help people when they reach out for it."
Mr Krykant was arrested in October last year due to his work with his safe consumption space but later charges against him were dropped.
"It's a postcode lottery here in Scotland in terms of the help that is there for people," he said.
"It was easier in Scotland to access help and support 20 years ago than what it is today depending on your postcode area."
Mr Krykant said the solution to Scotland's drug deaths crisis is for the policy changes announced by Nicola Sturgeon in January to be implemented.
"The words that are being spoken and the actions that are being delivered are two different things," he said.
"There is definitely a lack of empathy and response to this situation.
"In 2020, 1314 people under the age of 65 died from a preventable drug death. Less than half of that died from Covid in 2020 under the age of 65 – We get daily briefings about that but we don't about drug deaths."
More than 1330 drug-related deaths were registered in Scotland in 2020, an increase of five percent from 2019.
People in the most deprived parts of the country were 18 times as likely to die from a drug-related death as those in the least deprived.
"[If] more than three people per day [were] dying from an affluent area, we would have daily briefings every day about that, about which area they were dying in, the responses to that," Mr Krykant said.
A Glasgow City Council spokeswoman said: "We are sorry to hear Mr Krykant relapsed and hope he is receiving support in the area outwith Glasgow where he lives.
"Re parking for his van – it is important to remember that he was operating illegally.
"Glasgow's Health and Social Care Partnership is prepared to open a gold standard Safer Drug Consumption Facility staffed by experienced professionals as soon as a legal operating framework can be agreed."
A Scottish Government spokesperson said: "Every drug-related death is a tragedy. We are taking a range of actions, including using additional funding to extend outreach initiatives which identify those who are at risk, address their immediate health concerns, and connect them with other community or clinical services for more holistic support.
"We have said a national mission is needed to tackle the drug deaths emergency and we have allocated an additional £250m over the next five years to improve and increase access to services for people affected by drug addiction. £400,000 has been allocated to work on exploring the expansion of Heroin Assisted Treatment (HAT) in Glasgow and to other parts of Scotland.
"A total of £4m is being spent on introducing new treatment standards (Medicine-Assisted Treatment standards) which will ensure drug users start receiving support on the day they ask for it regardless of where in Scotland they live.
"Without treatment, there is little hope of recovery so we are funding as many community and third sector initiatives as we can so that individuals have the widest possible choice and can opt for the support which suits them and their family."
STV News is now on WhatsApp
Get all the latest news from around the country
Follow STV News
Follow STV News on WhatsApp
Scan the QR code on your mobile device for all the latest news from around the country