The extent of fire damage at a historic Dumfries landmark has been revealed by the Scottish Fire and Rescue Service (SFRS).
The historic former convent on Corbelly Hill, near the town's Maxwell Street, was engulfed in flames at around 2.30am on Tuesday morning, prompting a large emergency service response including nine fire appliances.
The affected property was the setting for Peter Mullan's 2002 film The Magdalene Sisters, and dates back to 1884.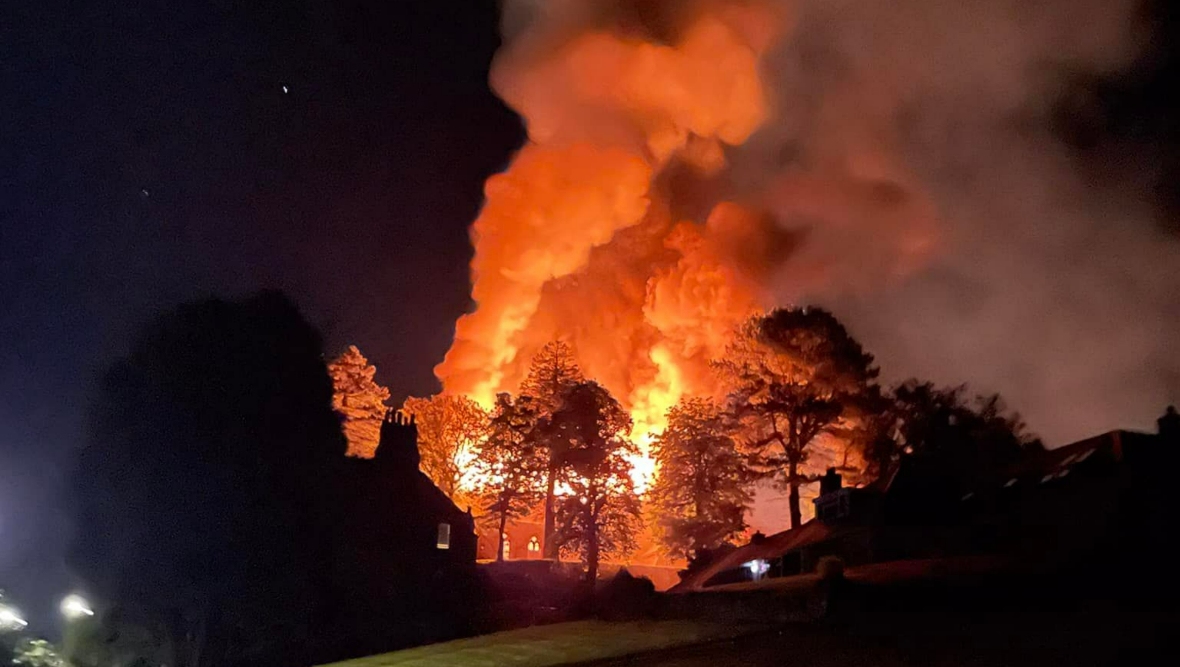 Streets around the area were sealed off while firefighters continued to tackle the blaze.
On Thursday, the SFRS provided an update with an image, showing that a large part of the disused building had its roof destroyed in the fire.
An SFRS spokesperson said: "Firefighters have continued to monitor the situation following the fire at the former Convent. All our crews are currently off scene but will be returning to carry out a final inspection."