A tribute enshrined in stone by the sixth legion of the Roman Empire has been recreated in an East Dunbartonshire village.
As part of the Rediscovering the Antonine Wall project, a replica of the Eastermains stone has been installed in Twechar.
The original stone was discovered just west of the village at Inchbelly Bridge in 1740.
The replica is the first in a series of five markers being recreated as part of the £2.1m project, which aims to create awareness and engagement within communities along the line of the wall – a UNESCO World Heritage Site.
The Antonine Wall – a turf fortification on stone foundations – was built by some 7000 men from three legions from around 142 AD.
It stretched 37 miles between the Clyde and the Forth.
Each legion was responsible for building sections of the wall and distance stones were created to mark their completion.
The highly-decorative markers commemorated the legion, recorded the distance built and offered a dedication to emperor Antoninus Pius.
The replica has been installed in the grounds of the Twechar Healthy Living & Enterprise Centre, near the line of the wall.
There are also interpretation plaques to illuminate its history.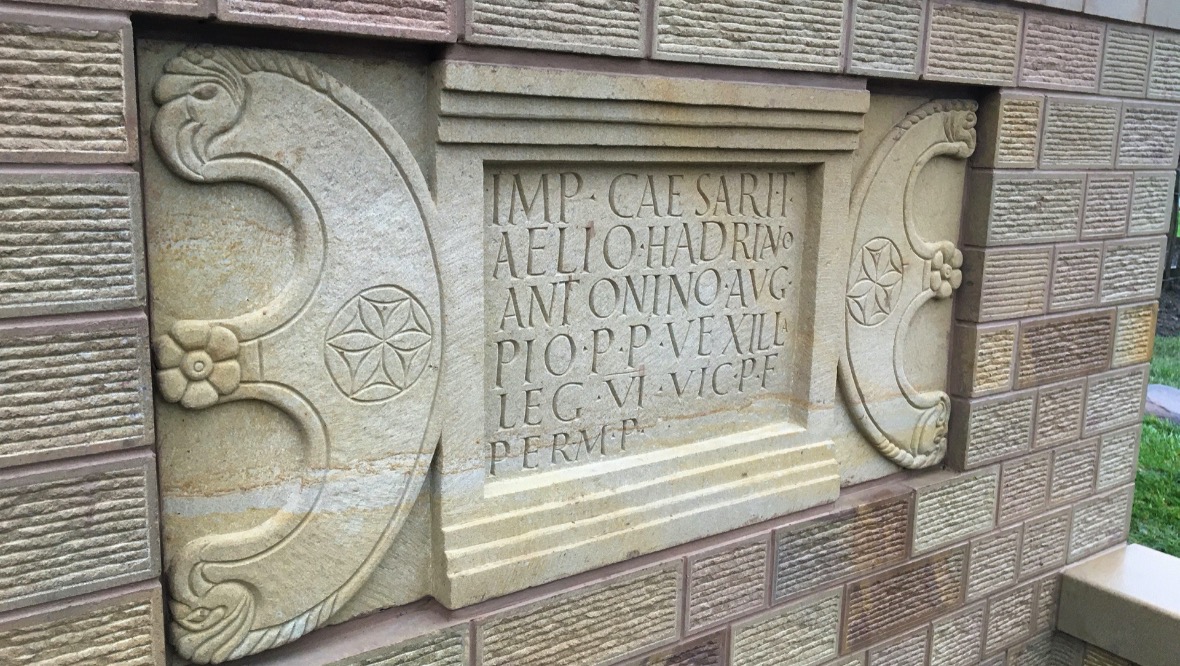 Rediscovering the Antonine Wall is being led by West Dunbartonshire Council in partnership with East Dunbartonshire, Glasgow City, North Lanarkshire and Falkirk councils, as well as Historic Environment Scotland (HES).
The project – which is scheduled to run until October 2022 – also includes a Roman-themed play facility at Peel Park in Kirkintilloch, as well as a community garden with Bearsden Baptist Church.
Patricia Weeks, Antonine Wall World Heritage Site coordinator for HES, said: "Many of the original markers found along the line of the wall are on display in the Hunterian Museum in Glasgow, but this project gives people the chance to see how they might have looked in the landscape all those centuries ago.
"It's a momentous achievement and will help to bring the past back to life for local communities."
For more information on the project, click here.