Main roads, including the Clydeside Expressway, will be closed during Glasgow's climate change summit in November, despite concerns about whether the event should even go ahead.
The UN Climate Change Conference – COP26 – will see thousands of people visit the city if it goes ahead in person as currently planned.
Upwards of 30,000 participants from over 200 countries, businesses, NGOs, faith groups and others are expected with accommodation booking already underway.
Colin Edgar, Glasgow City Council's head of communication and strategic partnerships, told a committee on Tuesday that COP26 will not happen virtually.
He said: "The UK Government's view is that COP26 either happens in person or it doesn't happen at all. You can't have a virtual COP and you can't have a hybrid and that makes sense.
"There is a view that Paris only got over the line because Barack Obama flew in and looked people in the eye and spoke to them. There are certainly advantages in doing something as high stake as that."
Mr Edgar said having some delegates attend virtually while others fly to Glasgow would risk those not there in person being disadvantaged and unable to fully participate.
He said: "It is impossible to say the way the pandemic is going to run over the next few months, but the risk is that if you have a hybrid COP you would only have wealthy modern countries able to appear in person and poorer countries in the global south being kind of excluded."
Glasgow City Council has released details of how it is preparing for the summit including the impact on the road network around the Scottish Event Campus, the main venue.
The Clydeside Expressway will be closed from Partick Interchange to North Street. The Clyde Arc, commonly known as the Squinty Bridge, will also be closed to all traffic bar buses.
Exact dates on the period of road closures and when they will come into effect are still to be confirmed, but the summit is expected to run from November 1 til November 12.
The River Clyde will also be closed to both private and commercial vessels ahead of and during the summit. There is a proposed safety zone stretching from the first tidal weir at Glasgow Green to just east of King George V Docks.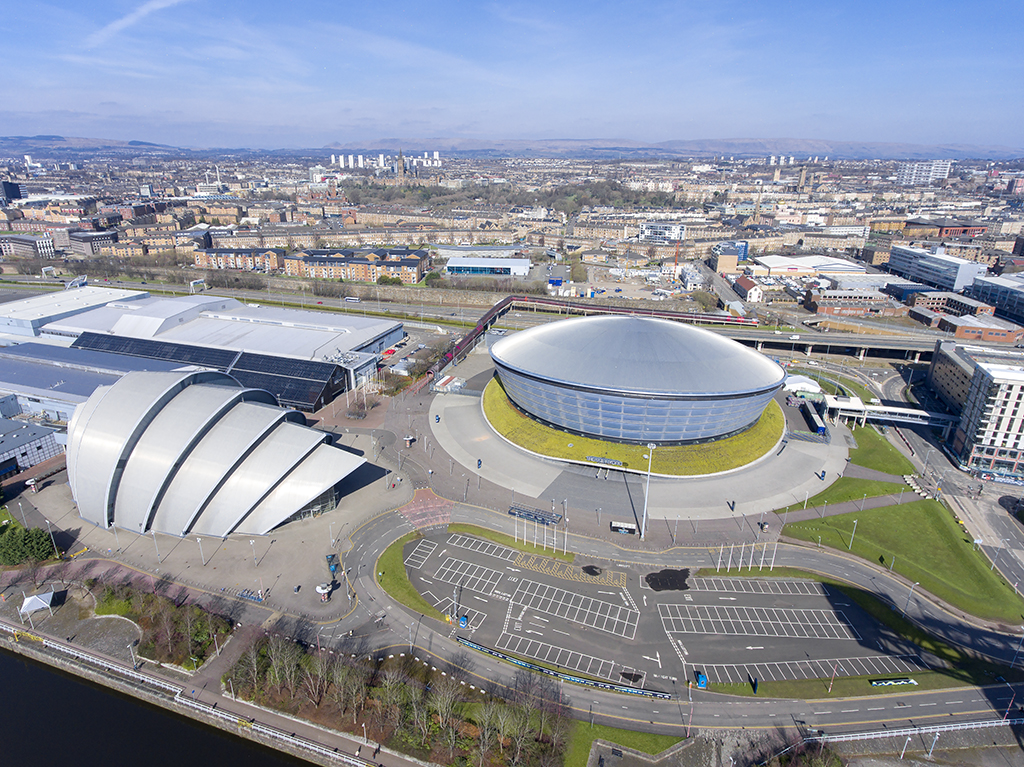 The council has launched it's Get Ready Glasgow campaign to communicate the preparations being made and announce support to locals and businesses affected.
The council said the campaign will provide information on how COP26 will be a "covid-safe event based on the most up-to-date public health guidance".
Councillor Susan Aitken, leader of the council, said: "COP26 will change the way the city runs for a period of time in November but we will make sure that everyone is well informed and when the time comes people can feel proud at Glasgow having played its part in the success of such a globally significant event.
"If we start to talk about some of the things that may change in the lead up to and during the COP26 now, people, particularly businesses, can begin to think about how they may need to adapt their operations, particularly on the days where the city may be busier than usual, due to the main COP programme or side events."
The climate summit will likely be the largest policing operation since the 2012 Olympics in London, according to COP26's gold commander assistant chief constable Bernard Higgins.
Thousands of protestors are expected, with police chiefs saying they are committed to protecting their right to legitimately gather while also dealing with a "small" number of people coming to "fight, cause disruption and damage".
More than 500 armed police officers will be equipped with body-worn video cameras ahead of the conference and personnel from other UK forces are expected to be drafted in by Police Scotland.
ACC Bernard Higgins said: "COP presents some unique policing challenges but Police Scotland is well prepared for any eventuality. Our main focus will be on the delivery of a safe and secure event and also managing likely activist activity, while keeping the city, and indeed the country, operational and moving."
The summit intends it to accelerate action towards the goals of the 2016 Paris Agreement and the UN Framework Convention on Climate Change.
There are signs that the number of new coronavirus cases in Glasgow is beginning to stabilise, First Minister Nicola Sturgeon said on Tuesday, although the seven day positive coronavirys rate per person is three times the national average.
STV News is now on WhatsApp
Get all the latest news from around the country
Follow STV News
Follow STV News on WhatsApp
Scan the QR code on your mobile device for all the latest news from around the country