Restoration work is under way on one of the Clyde's most historic ships thanks to a funding boost.
The Tall Ship Glenlee has received a £1.8m grant from the National Heritage Memorial Fund (NHMF) through its Covid-19 Response Fund.
The money will pay for essential work on the 126-year-old vessel as it celebrates 30 years since returning to Glasgow after being abandoned for scrap in Spain.
During the pandemic, these repairs were not carried out as staff were not allowed on the ship.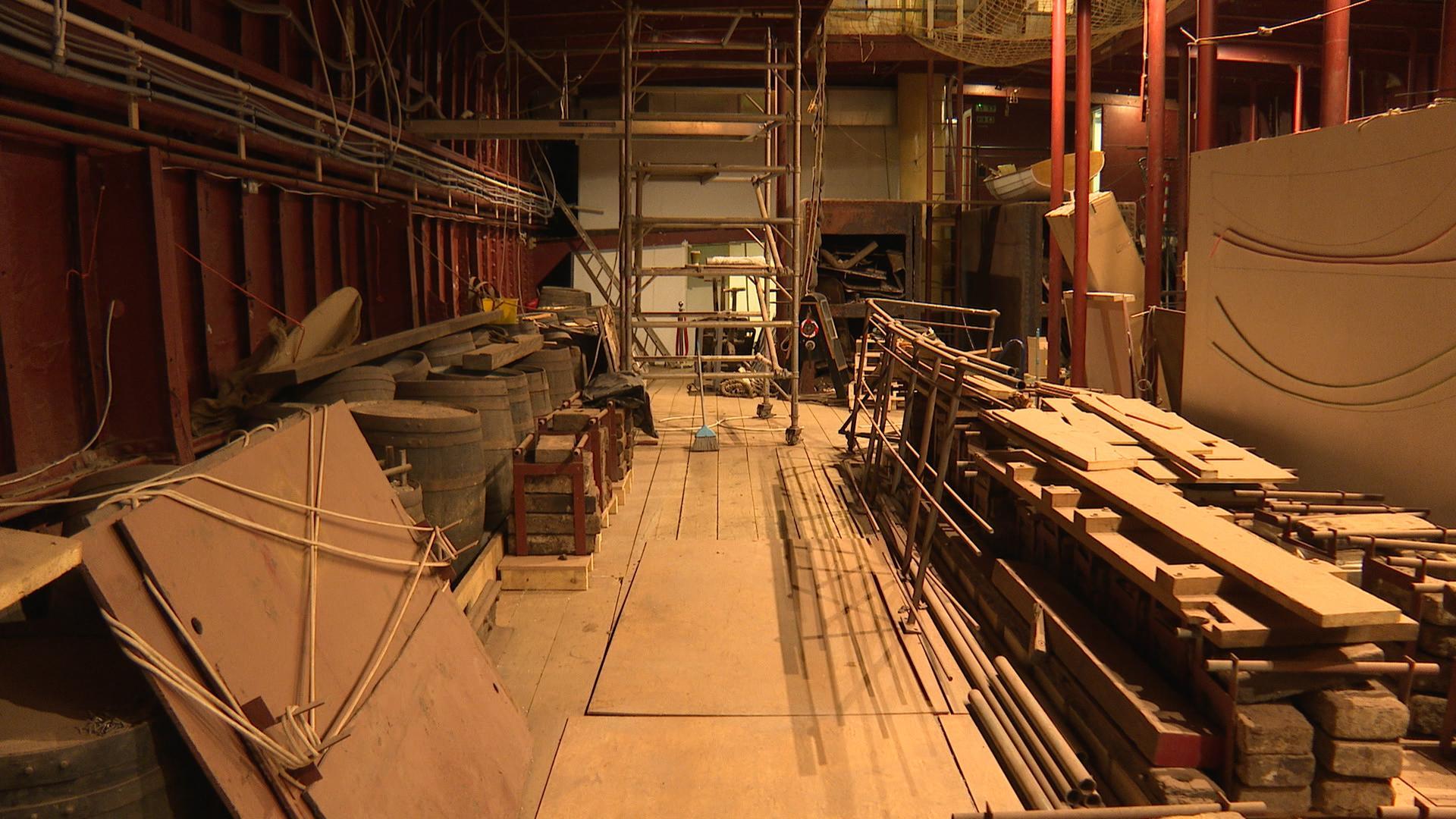 The ship's manager Andy Aire told STV News: "There was a lot of water ingress through the decks that caused damage to the steel structures.
"We'll be lifting the floor – the fo'c'sle deck, the poop deck – we'll be cleaning the steel, relaying these decks, bolting them down and then we're also going to be taking down the yards that cross the mass.
"These will come to deck to be blasted, NDT tested, repaired, put back up, all new running riggings, that's the ropes you see and the white blocks will all be refreshed."
Extra funding from Museums Galleries Scotland and The Friends of Glasgow Museums means the chartroom will also be restored.
Navigational and communication equipment was housed in this area to help the crew to sail safely around the world.
The chartroom will be craned off of the ship, then cleaned and varnished with the support of volunteers, while important repairs are carried out on the poop deck.
The Glenlee is the last remaining three-masted Clyde-built sailing ship still afloat in the UK, the only steel square-rigged cargo vessel remaining in the whole of the UK, and one of just five Clyde-built sailing vessels of its kind remaining in the world.
It circumnavigated the globe five times, sailed the seas carrying cargo in the late 19th and early 20th centuries, and survived both World Wars.
"When she was in the Spanish navy she sailed through the civil war in Spain, she sailed through the Second World War when Spain was a neutral country and then she just got abandoned", Lauren Henning, the ship's Learning and Museum manager explained.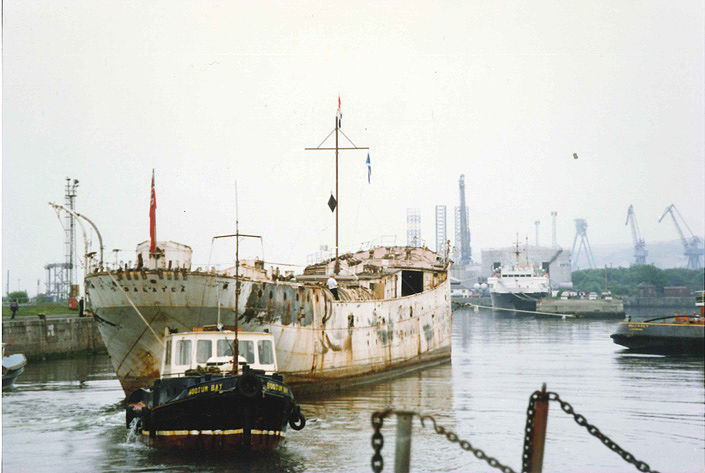 "When she got abandoned she got vandalised, there were fires, there were floods, she sank to the bottom of the river, she was refloated so survival is just fundamental to the story of the Glenlee," she added.
Fiona Greer, development director at The Tall Ship Glenlee, said: "About ten years ago when we moved to the Riverside Museum we were in a great position where the ship was looking really good, so we'd like to get back to at least that stage.
"This year we celebrate 30 years of the ship coming back to the Clyde since she was abandoned in Spain as a hull in 1993. We were able to bring her back.
"This is a real year of celebration, so to be able to look forward with real positivity about the next few decades ahead of us, with the ship looking really great and structurally sound, is going to be a real strong position for us."