People in Glasgow are to have have their say on the future of the city's 'Golden Z' shopping streets at a drop-in session as the council develops plans to revitalise the area.
Consultants have been appointed to re-imagine the city's retail core of Buchanan Street, Sauchiehall Street and Argyle Street.
They will host an 'ideas day' in the Lighthouse, on Mitchell Lane, on Tuesday, January 24 between 11am and 6.30pm.
Residents will be able to view information on current plans for a new 'vision' for the area and share their views on how the streets can be improved.
The project has been launched to respond to post-pandemic challenges facing Glasgow and will explore issues such as the impact of changing retail and leisure trends.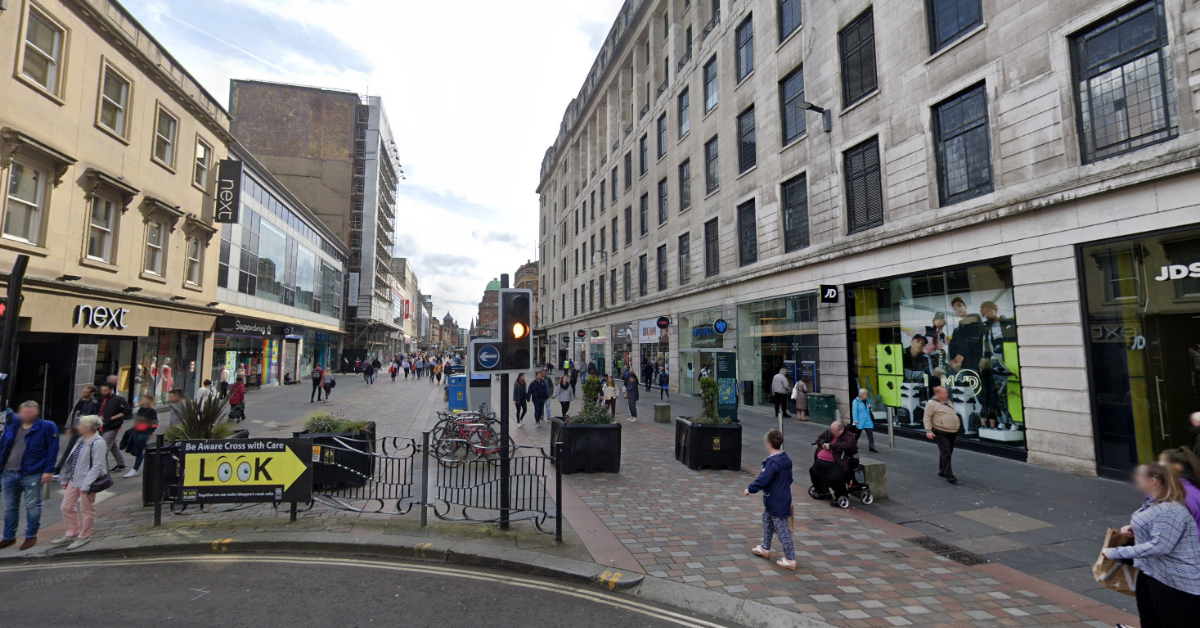 It will also look at growing city centre living and re-purposing vacant sites and buildings as well as future redevelopment proposals for Buchanan Galleries and St Enoch Centre.
Priorities for intervention and investment, both by the public and private sectors, will be identified.
A Glasgow-based consultant team — Stantec, Threesixty Architecture and Kevin Murray Associates — has been appointed. It held stakeholder sessions in late November and further consultation is planned next month.
Preparation of the new vision is expected to run until the end of March. Work has been funded by the Scottish Government's city centre recovery fund and is overseen by Glasgow's city centre task force, co-chaired by Cllr Angus Millar and Stuart Patrick, chief executive of Glasgow Chamber of Commerce.
After the consultants were appointed, Cllr Millar, convener for city centre recovery, said the streets had been "the retail heart of Glasgow, but changes in the sector mean that action has to be taken to ensure that the area continues to thrive in the future".
Mr Patrick said: "Glasgow's city centre is the vibrant heart for Glasgow's retail, hospitality and tourism sectors, acting as a regional jobs engine.
"Like all retail centres, changes in economic conditions and consumer spending habits tied with the lasting effects of the Covid-19 pandemic have catalysed a fundamental need for change in order to continue to thrive.
"Glasgow City Council's master-planning initiative is a welcome investment, helping to rebuild the area's reputation of being Scotland's premier place to work, live and visit."