A PhD student is looking for people who identified as or were identified by others as "neds" to take part in research aiming to "give them a voice".
Gavin Brewis, who studies at Glasgow Caledonian University, is conducting research into "Ned Culture" in the late nineties and early 21st century.
He told STV News he believes the existence of the culture as a whole has been "dismissed by academia".
"I'm looking for those who identified as or were identified by others as a 'ned', and those who were either part of, had a relationship with, or have in some way been affected by, what has been termed 'Ned Culture', between the years 1995-2008," he wrote in an appeal on Twitter.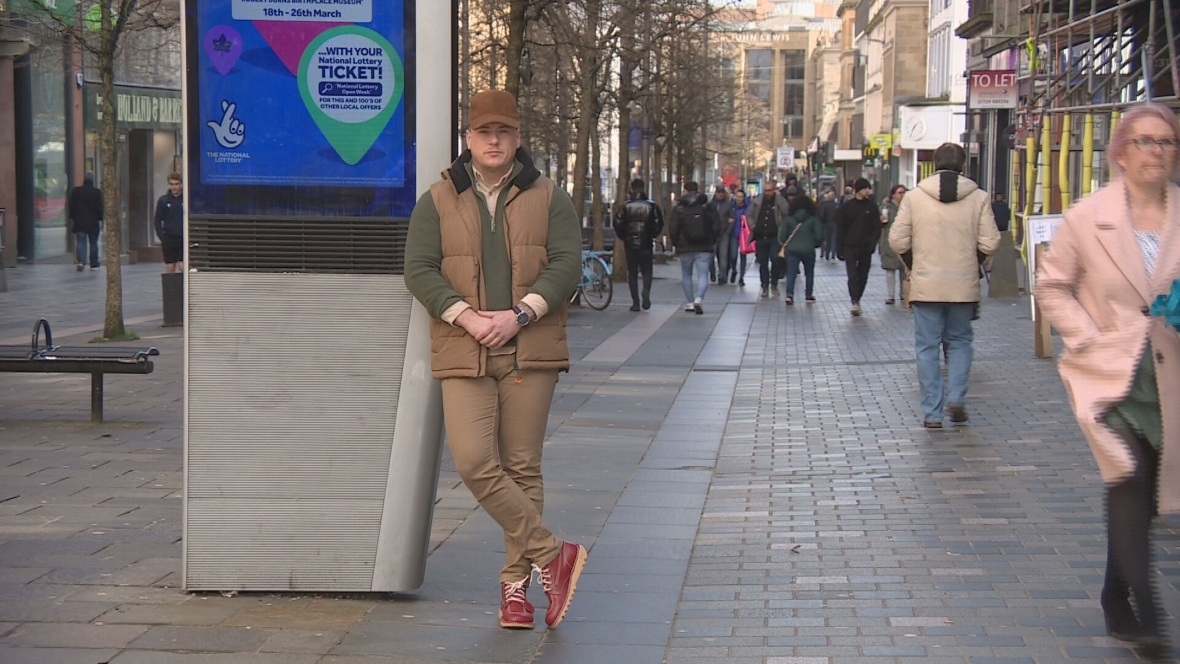 The army veteran said he took on the research as a way to give individuals who were part of the demographic a voice.
Part of his work will involve taking participants through schemes and reintroducing them to some of the stereotypes they may have had a relationship with such as Berghaus Mera Peak waterproof jackets and slasher hats.
The aim would be to see if the materials had a meaning to them that was different to that of other people.
"The title of the study is 'A History of Trauma and Emotions in the Murder Capital of Europe', which is a reference to Glasgow in 2005, when we were the murder capital," he said.
"What I'm trying to capture, within that period of 1995 to 2008, is the emotions that individuals who were part of this subculture felt, looking at how they were affected by things like moral panics – such as the media scare around the young working class, what we consider as neds.
"Also, just trying to hear their side of the story, ultimately."
Mr Brewis said he believes it is the working-class nature of the demographic that has seen study of "neds" largely dismissed.
"Because we have heard and we have seen characterizations of neds and Ned Culture – be it Still Game, Ned World – all these different places where we get these stereotypical neds and what they represent," he said.
"It's really a time to give them a voice and see what they have to say as well."
Mr Brewis said the time frame of 1995 to 2008, which he has chosen to research, was the peak of the subculture in Glasgow.
In 2005, the World Health Organization dubbed Glasgow the "murder capital of Europe".
"As we know, Glasgow historically has been known as the murder capital of Europe, the sick man of Europe, the poor man of Europe, the drug capital of Europe," he said.
He wants to know what young people from the city thought of the term at the time and how it made them feel.
The research, which forms part of his PhD thesis, will be largely participant-led.
"If you grew up as a ned the defintion is subjective in itself, so if you were a ned growing up you might have considered what a ned was different to someone who didn't grow up in the culture," Mr Brewis said.
He is hoping those who volunteer to take part in his research will bring their own answers to what defines neds and Ned Culture.
People who identified as neds, or were identified by others as such, can contact Mr Brewis at gavin.brewis@gcu.ac.uk to get involved.