An extremely rare, 200-year-old complete skeleton of a soldier has been uncovered at the battlefield of Waterloo.
At least 20,000 men died on a single day in June 1815 in the battle near Brussels which ended Napoleon's dreams of empire.
Yet, more than two centuries later, the truth behind what happened to the soldiers remains is a mystery.
Many of those who died are thought to have been burnt on pyres, while others were shipped to the UK as part of the gruesome trade of fertiliser made from human bones.
Additionally, many bodies are assumed to have been piled into mass graves that have not yet been discovered, in order to clear the battlefield of the thousands that littered it.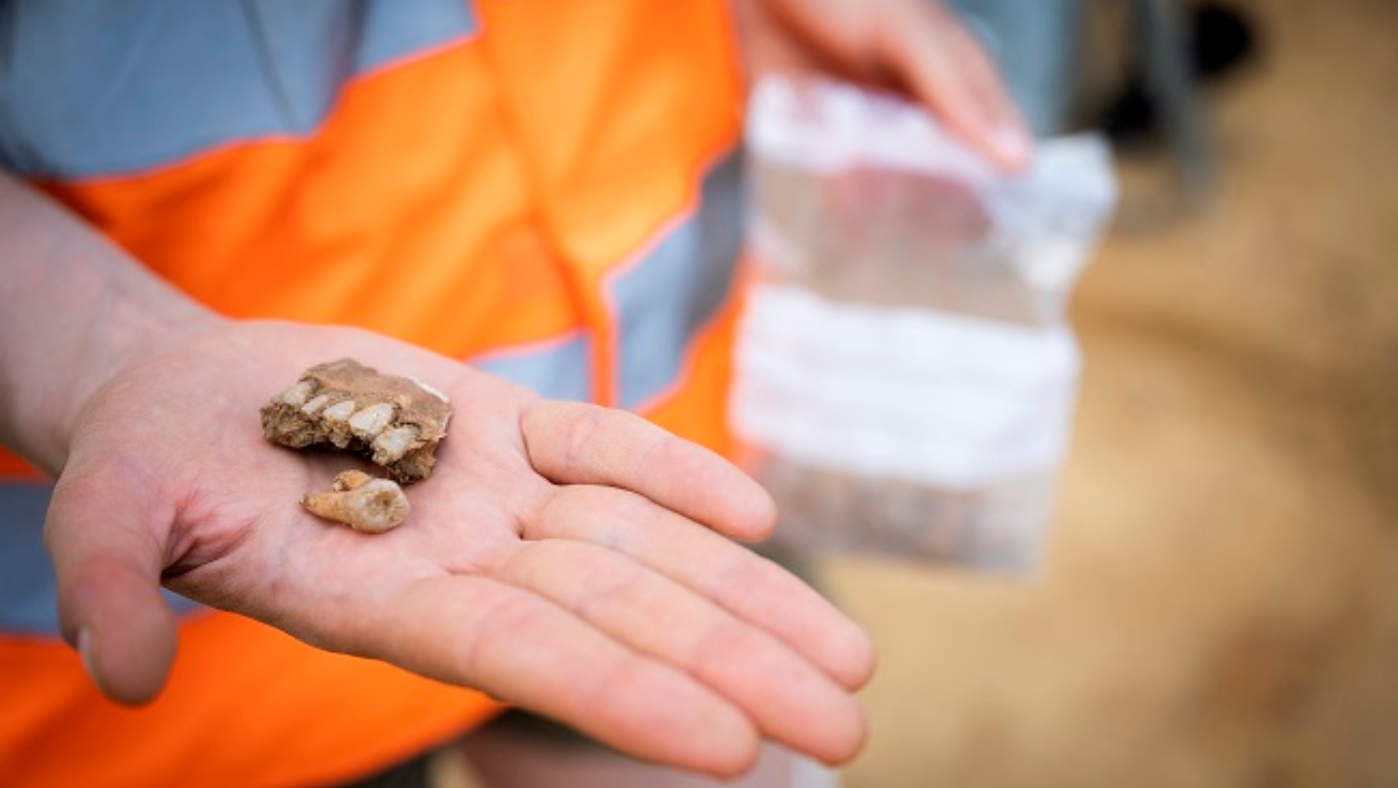 Now, veterans from Waterloo Uncovered – a charity that aims to help military personnel recover from injury and the impacts of their service – has made the significant discovery on the site of Wellington's field hospital at Mont-Saint-Jean in Belgium.
Along with a team of archaeologists and students from the University of Glasgow, they uncovered the intact skeleton of a soldier, lying amid ammunition boxes and medical waste, as well as bones of legs and arms amputated by surgeons in their struggle to save the wounded.
Returning to the battlefield for the first time since the pandemic, the team are now working to carefully excavate the skeleton.
Found at Mont-Saint-Jean, the skeleton was discovered in what was likely a roadside ditch beside the farmhouse.
In 2019, the charity discovered amputated remains in the same ditch, not far from the field hospital where an estimated 500 amputations took place, with limbs said to have been "piled up in the corners of the courtyard".
The dig has uncovered other evidence of the scale of suffering from the battle, in the form of a number of horse bones.
It's estimated that several thousand horses were also killed during the battle, as the cavalry charge ended in death for many.
Professor Tony Pollard, one of Waterloo Uncovered's archaeological directors and director of the Centre for Battlefield Archaeology at the University of Glasgow, said he had never seen anything like this before.
He said: "I've been a battlefield archaeologist for 20 years and have never seen anything like it. We won't get any closer to the harsh reality of Waterloo than this."
PhD candidate Duncan Williams will lead the first-ever geophysical survey of the battlefield, to identify the landscape – potentially indicating mass graves, large collections of metal or lost structures.
Rod Eldridge, one of the project's lead welfare officers and a veteran, added: "Finding human remains can invoke a range of strong emotions, from excitement at their discovery to understandable sadness and reverence, as this is likely to be a soldier, just as those excavating it with Waterloo Uncovered are.
"There are strong feelings amongst the team that the bones must be treated with respect and dignity at all times."