A family of Rangers fans that "lost everything" in a house fire were invited by the club to meet their footballing heroes.
Jim Laird and his wife Alison, from Paisley, were left "distraught" after their home caught fire due to an electrical fault while they were on holiday in Mexico in March.
Their two dogs were bravely rescued by their grandson Tyler, who noticed the blaze when he was returning home to pick up forgotten football boots.
Jim said: "We'd been on holiday visiting Alison's sister and her husband in Mexico and the day we were due to fly home we were getting packed, getting organised and going to enjoy the pool for the last couple of hours.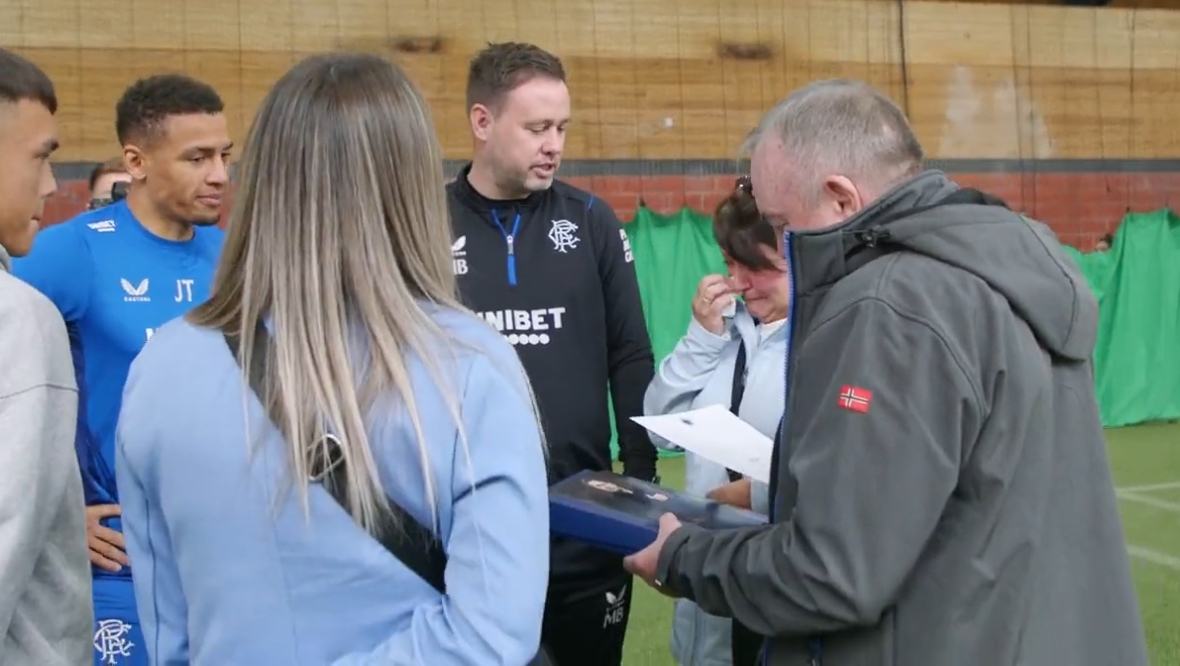 "I get a phone call from my daughter saying that the house was on fire and the fire brigade was there and that Tyler was in an ambulance, which was the most concerning thing.
"It turned out that Tyler had went in to rescue our two dogs. So Tyler had been staying with my older son in the house, they'd only been out the house about an hour.
"Tyler had a game with the school team and typically, had forgotten his football boots and came back over to the house to get them, where he saw the smoke and ran over.
"His first thought was to try and rescue the two dogs."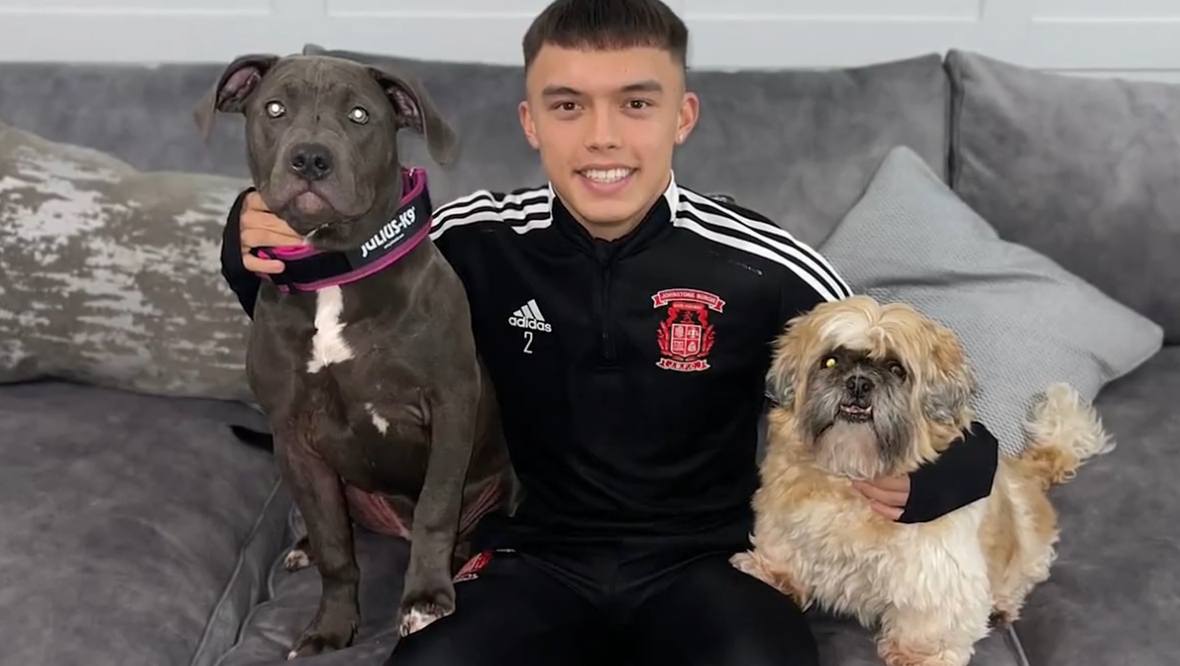 Rangers heard about the tragedy through their charity foundation and invited the family, who are lifelong fans of the Glasgow team, to visit the club's training centre.
A video shared by the club on social media shows the family being shown around the facility, before going on to watch the first team squad train.
Rangers manager Michael Beale and captain James Tavernier later met with the family of life-long fans and awarded them free season tickets.
Michael Beale said: "We know you've had a really rough time as a family.
"This is the least we can do for all the support that you give us and the team."
You can donate to a fundraiser that has been launched for the family here.