The Queen Elizabeth University Hospital in Glasgow has recorded the worst A&E waiting times figures on record, with nearly two-thirds of patients waiting more than four hours to be seen.
Just 35.1% of attendees were dealt with within the target time – the worst of any individual hospital recorded, according to figures from Public Health Scotland.
The Scottish Government's target aims to admit, transfer or discharge 95% of patients within four hours.
NHS Greater Glasgow and Clyde apologised to anyone that faced long waits and said the hospital is facing "significant pressures and our staff are working extremely hard to continue to treat emergency patients at this very difficult time".
The health board said that although there are problems at the "front door", there are also "whole system challenges" throughout the hospital which compound waiting times at A&E.
A spokesperson said delayed discharges and staffing difficulties were partly to blame.
NHS Greater Glasgow and Clyde said it had hired hundreds of new nurses and medical staff, including at the QEUH, as part of an ongoing recruitment campaign.
NHSGGC said it was implementing a national Discharge Without Delay initiative and that schemes such as its Outpatient Parenteral Antibiotic Therapy and virtual A&E service meant it was able to see patients more efficiently.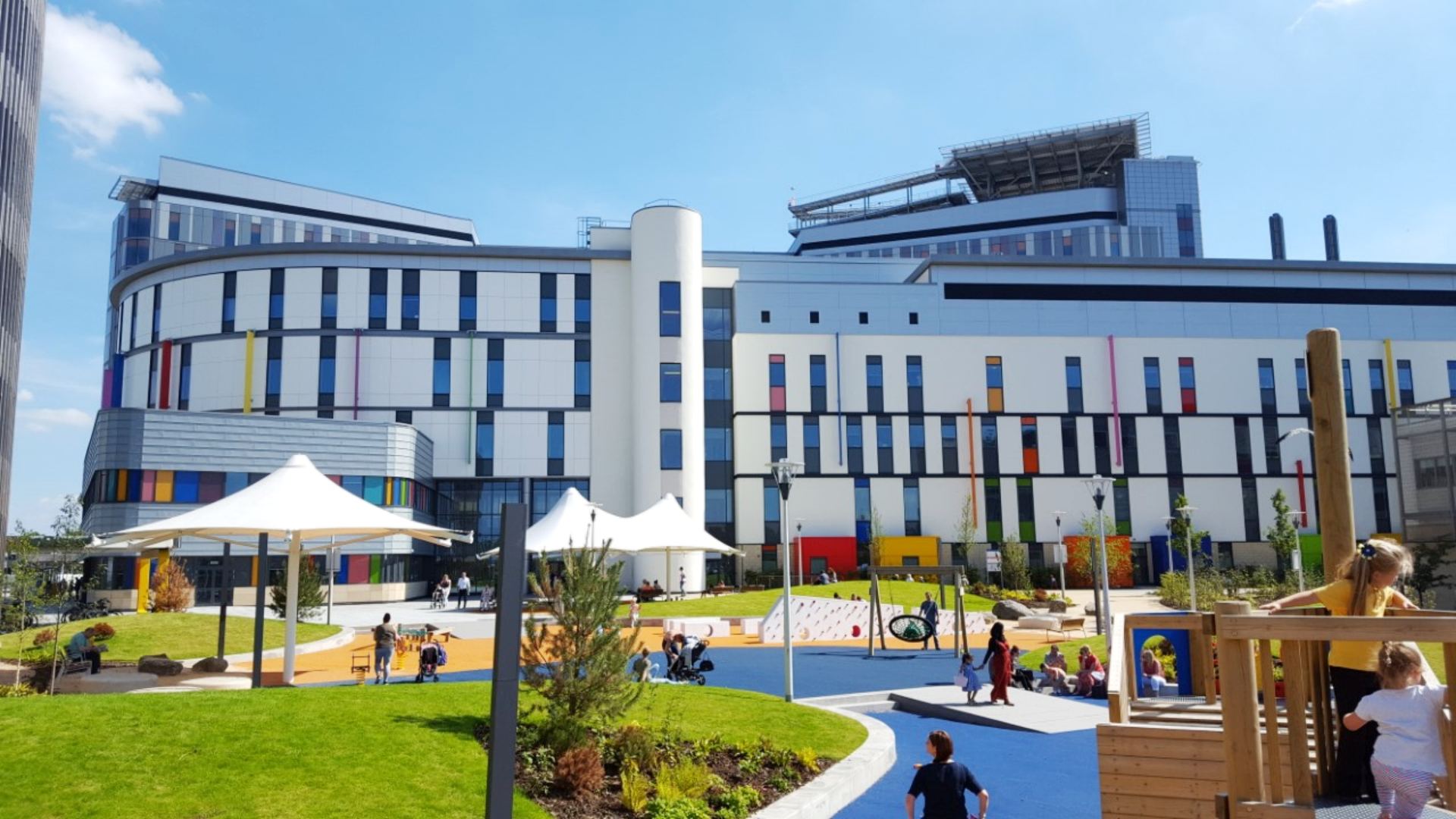 "Concurrently, we continue to urge any patient who thinks they need emergency care, but it's not life-threatening, to use alternatives to A&E such as local pharmacies, GPs, NHS Inform and the virtual A&E service, which is accessible through NHS24 on 111," a spokesperson said.
"These routes mean patients will be seen and treated faster than at A&E and helps ring-fence A&E for those with life-threatening injuries and illnesses."
It comes as waiting times performance across Scotland's A&E departments plummeted to a record low again and emergency department waiting times at Scotland's largest children's hospital have hit a record high, figures show.
At the Royal Hospital for Children Glasgow, 71.5% of attendances were seen and admitted, transferred or discharged within four hours – the worst figures on record.
It comes after the hospital urged parents to avoid A&E after record attendances saw 306 children present in one day.
Nearly 500 children waited for more than four hours, while 17 waited for more than eight, in the week ending November 20.
Across the country, for the week ending November 20, performance against the target fell to 63.1%.
This is the same record low recorded at the end of October, figures from Public Health Scotland (PHS) show.
Figures had been increasing, with 65.3% recorded last week, and 65.1% from November 6.
The number of people attending A&E departments fell slightly to 25,465, a fall of 815 from the week ending November 13.
However, heath secretary Humza Yousaf has warned the NHS is facing its most difficult winter to date.
Some 3,013 patients spent more than eight hours in A&E last week, while 1,062 waited more than 12 hours.
Scottish Conservative shadow health secretary Dr Sandesh Gulhane MSP, said the figures show the NHS is heading for "a truly terrifying winter".
"More and more lives are being put on the line every single week in A&E under this health secretary," he said.
"We are still yet to hit December yet he's presided over yet another deplorable set of stats.
"The figures for Queen Elizabeth University Hospital in Glasgow are especially horrendous – the worst ever for any individual hospital with just 35.1% of patients seen within four hours.
"This is completely unacceptable and incredibly alarming for the safety of patients and staff at the hospital."
Yousaf admitted emergency department performance was not on target.
Responding to the figures, Yousaf said: "Covid continues to impact the performance of services and pandemic backlogs, Brexit-driven staff shortages, and inflation costs have all contributed to make this winter the most challenging the NHS has ever faced.
"Despite this, I am clear that A&E performance is not where it needs to be.
"Delayed discharge continues to be the single biggest factor driving up A&E waits and we are working hard to ensure people are leaving hospital without delay, freeing up vital beds for those who need them most.
"A key focus of our winter plan is on social care and actions to encourage authorities to help ease delays.
"Our £600m winter plan will see us recruit 1,000 new NHS staff and our £50m urgent and unscheduled care collaborative looks to drive down A&E waits through scheduled urgent appointments, hospital at home and directing people to the most appropriate care."