A series of "read-in" demonstrations have been held in Glasgow in protest against the closure several of the city's libraries.
Glasgow Life, the charity that delivers cultural and leisure services on behalf of the council, released a list of venues that were not reopening after the lifting of lockdown restrictions including libraries in Maryhill and Whiteinch.
It said that the coronavirus pandemic had "forced significant changes to how Glasgow Life operates", including affecting the organisation's ability to open venues.
Of the city's 33 public libraries, 28 are scheduled to reopen. Whiteinch Library, Maryhill Library, the Gallery of Modern Art Library, Couper Library and Barmulloch Library have no reopening plans.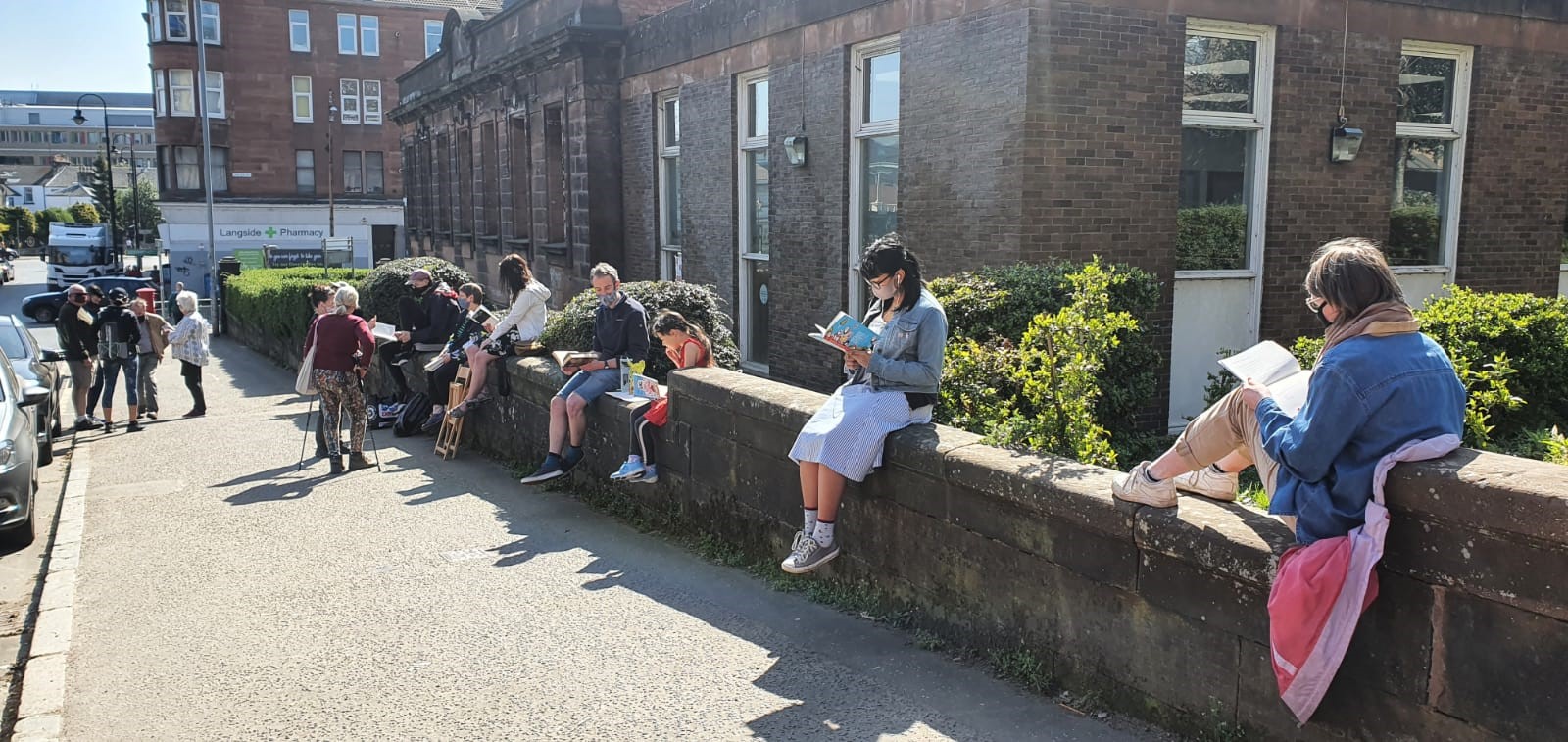 Rebecca Addison, a spokesperson for the Save Glasgow Libraries campaign, said: "I actually always feel really proud of the amazing libraries we have in this city. I've used them from being a student, to being a young person around Glasgow, but the libraries came into their own when I had my wee girl four years ago.
"I've been to breast feeding groups, Book Bug, Bounce and Rhyme sessions.
"They really are the only completely free, agenda-free space. They are a real leveller, that's what they are supposed to have been. No matter your background, how much money you have, your beliefs, it's a leveller for that.
"Nobody takes you seriously as a young teenager, but the librarians do. If you want a book, they will order it in for you. It supports you at points when you don't have so much freedom in life, as a kid or a teenager. It's a safe space."
The campaign started in September last year following months of uncertainty over when or if libraries would reopen. After banners calling for the reopening of the buildings were taken down, campaigners started reading outside the libraries.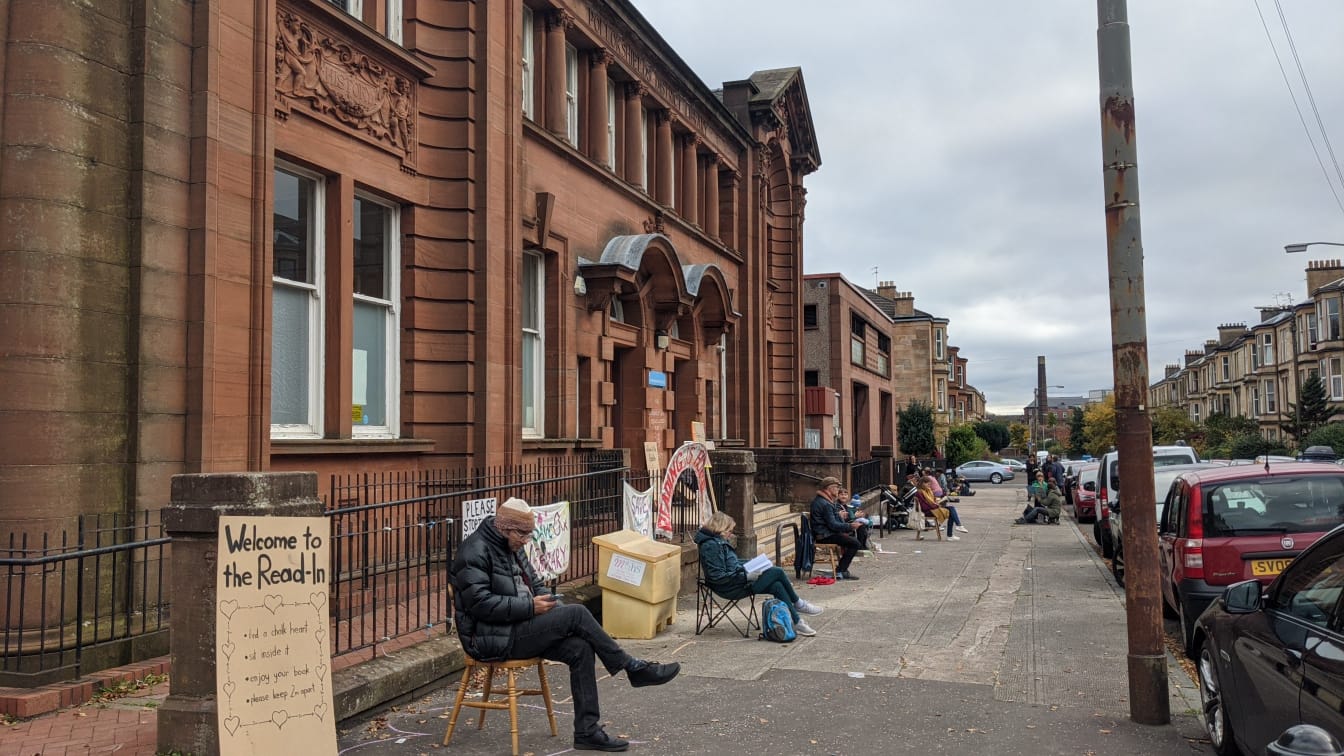 The read-ins continued until it appeared as though the threat of closure had gone but when it re-emerged people concerned for the fate of their local libraries turned out across the city armed with books and chairs.
Along with the libraries, a number of bowling greens, pitches and community centres also have uncertain fates with no plans for reopening. Glasgow Life suggested that some of these services could be taken on by community management.
In February, Glasgow City Council announced the roll out of its People Make Glasgow Communities project which aims to encourage groups and organisations to take on roles in the development, management and delivery of local services and venues – potentially as Community Asset Transfers (CAT) moving responsibility for them from the local authority to communities.
The council said the initiative is a result of the difficulty of meeting its legal obligation to provide such services. Responding to the concern of whether it is an attempt to sell-off buildings and stop delivering services, the council's webpage on the subject reads: "No. The aim is to ensure the services and resources that are loved and used by the people who rely on and enjoy them continue to be accessible in a way which meets the needs of the community."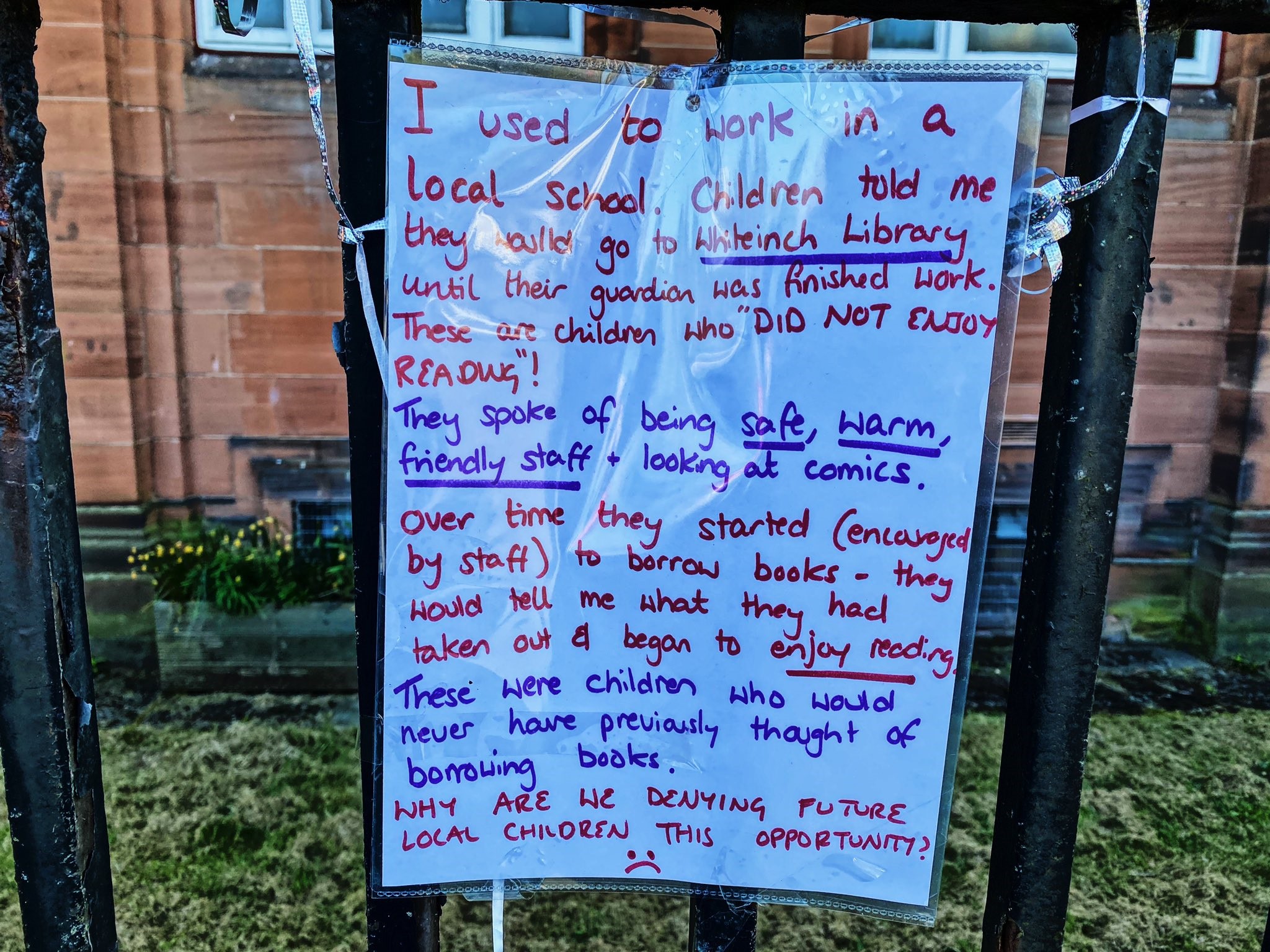 A statement from Glasgow Life read: "Since the announcement of which venues we are now preparing to reopen, there has been particular interest in Maryhill and Whiteinch libraries. Both libraries have served their communities for a century or more and introduced many generations of Glaswegians to the power of reading and discovery.
"We have been discussing options for how to continue to deliver library services for both communities since before the pandemic.
"It is entirely understandable that any changes to services and the venues which host them would generate uncertainty and concern amongst users and the wider community. However we are committed to finding solutions to the challenges created by both the impact of age and Covid and to continuing to deliver library services within the Maryhill and Whiteinch communities."
STV News is now on WhatsApp
Get all the latest news from around the country
Follow STV News
Follow STV News on WhatsApp
Scan the QR code on your mobile device for all the latest news from around the country