Protesters in Glasgow have blocked the road outside a venue hosting an exclusive dinner for influential business figures in the city for the UN climate summit.
Goals House hosts gatherings at international events attracting politicians, business leaders and entrepreneurs, such as Davos, and COPs.
During COP26, Goals House has taken over the Engine Works in Maryhill, a former steel plant home to a crane designed by Sir Henry Royce of Rolls Royce.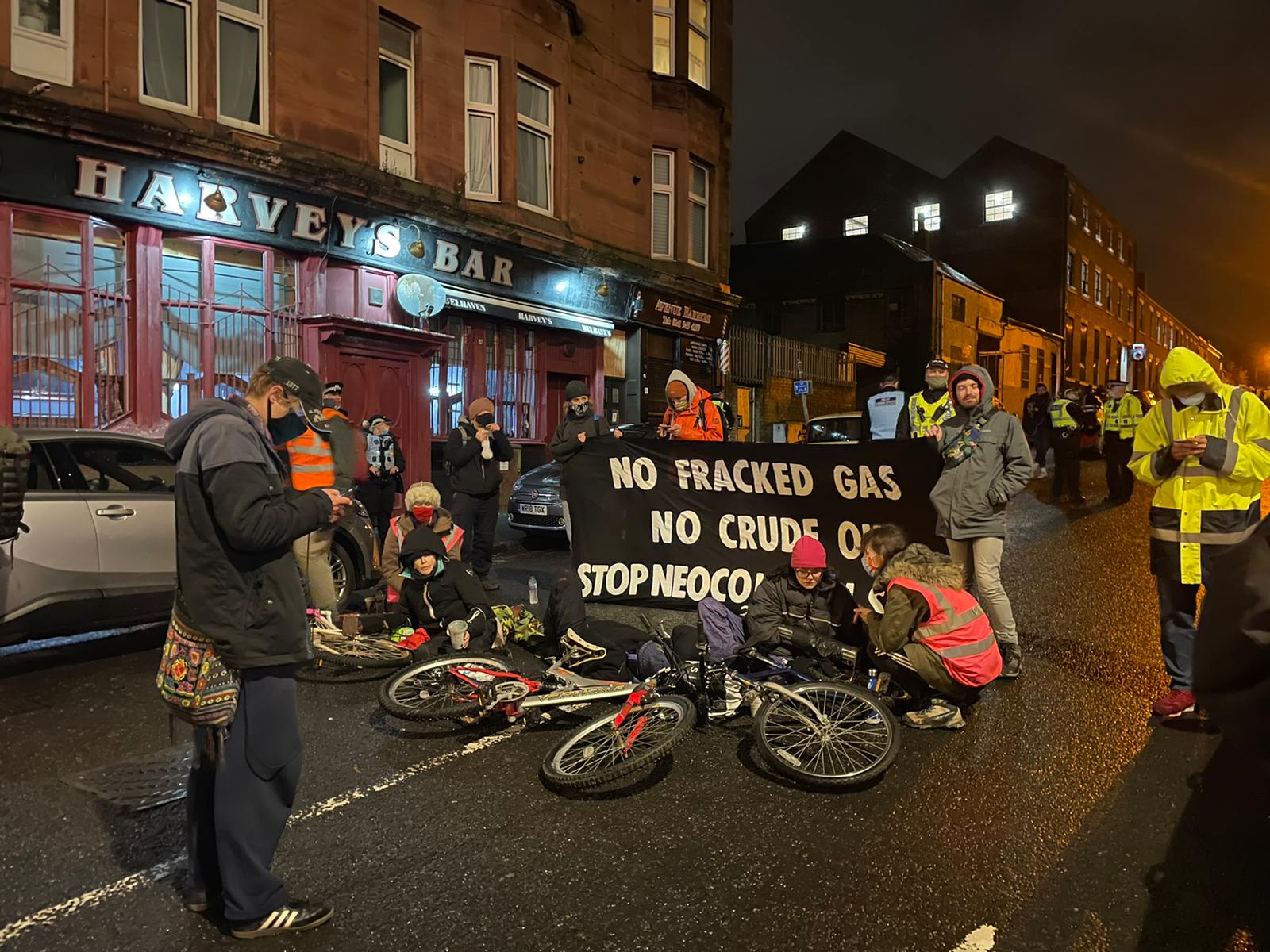 Glasgow Calls Out Polluters laid down on Lochburn Road with bikes holding up a banner reading: "No fracked gas, no crude oil, stop neocolonial spoil."
Crowds supporting the demonstration could be heard chanting: "Make them pay."
There is a large police presence with dozens of officers on the scene.
Jonny Marsh, a climate justice activist, told STV News: "We've chosen to target this event because these are companies that have caused so much destruction especially to the Global South and who are refusing to pay reparations instead spending their money trying to green wash their activities."
Eyewitnesses told STV News that several dinner guests have been unable to attend the event due to the protest.
A Police Scotland spokesperson said: "Officers are currently in attendance and are engaging with protesters."