Campaigners have staged a protest at the headquarters of Scottish Power over rising energy costs.
Activists gathered outside the building of the energy firm in Glasgow's St Vincent Street on Friday.
The demonstration was organised by the Power to the People campaign group.
They have called for a freeze on energy bills, an end to late payment fees, and an end to pre-payment meters.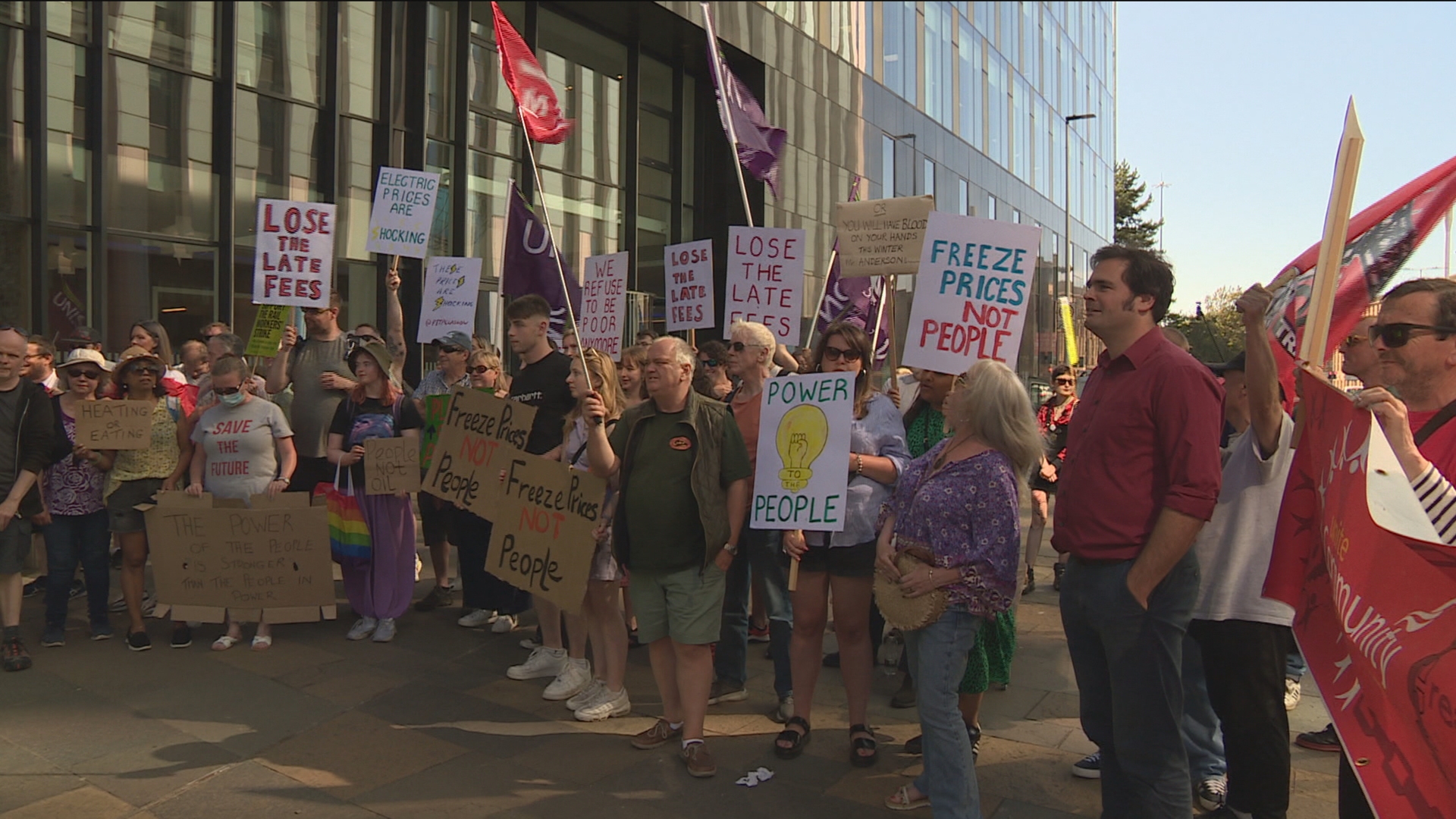 It comes amid increasing concern over rising household bills, with the energy price cap now forecast to reach over £3,500 from October.
Scottish Power has said that it is "actively engaging" with Ofgem and the UK Government on what can be done to support people.
Matt Kerr, a councillor in Glasgow who helped to establish the group, warned of a "catastrophe" facing communities across the UK.
"It doesn't feel like anything's moving on at any level of government," he told STV News.
"Whilst we see massive, billions of pounds of profit being made by the wholesale companies.
"There's a catastrophe waiting for our communities and we need to do something about it."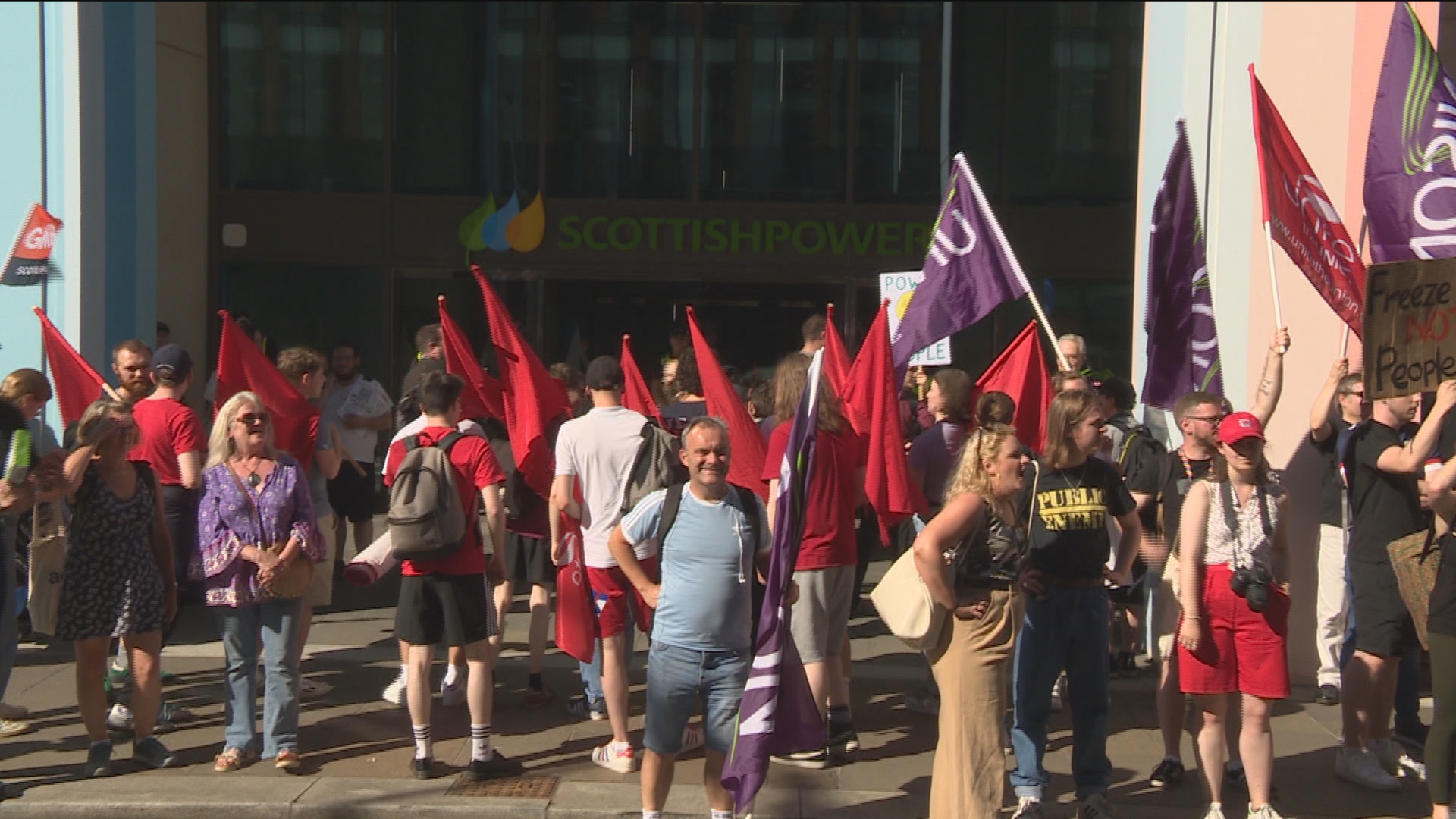 David Green, a college lecturer, explained that he is facing a "prolonged period" of being in debt due to the rise in household costs.
"My bills went up in April. I was paying £80 a month for my gas and electric combined, they've now gone up to £130," he said.
"British Gas put me up to £130 over the summer and I have no idea how much they're going to be in October.
"This is really going to be the first time that I'm seriously faced with a prolonged period of being in debt.
"There's many people who are in debt right now who are going to be plunged into the depths of poverty."
Frances Curran, a former MSP who also helped to establish the campaign group, said that the UK Government does not understand the crisis impacting on everyday people.
"We're demanding that the Government implement a price freeze," she said.
"If they don't implement a price freeze on October 1, we've got a lot more tactics that we can bring to bear. So the ball is in their court."
Curran added: "I think the Government are walking into this with their eyes shut.
"They don't understand the level of the crisis, that's because the Cabinet are made up of a bunch of millionaires and billionaires.
"They don't understand what's happening to ordinary people."
A Scottish Power spokesperson said: "We fully recognise the effect the cost-of-living crisis is having on people across the UK, not just on energy bills but across the wider economy.
"We have been vocal that this issue is bigger than just one industry and there is a need for more support to help hard-pressed customers through the difficult months ahead.
"The price cap is set by Ofgem and we're actively engaging with them and Government on what more can be done to help people, particularly the most vulnerable.
"We've also strengthened our own support for our customers – anyone struggling should contact us, we are here to help with our dedicated team specially trained by debt advice charity Step Change to help manage customers individual situations sensitively and get access to a broad net of support."