Campaigners on both sides of the Brexit debate are set to gather in Glasgow to mark the United Kingdom's departure from the European Union.
Remain supporters have met at the Donald Dewar statue on Buchanan Street ahead of the official departure time of 11pm, while Leave voters have said they will celebrate in nearby George Square.
The Glasgow Loves EU group said: "We will always be Europeans and we are determined to keep our links with Europe strong and are keen to celebrate what unites us."
Earlier on Friday a well-known city landmark – the Duke of Wellington statue outside the Gallery of Modern Art – had its traditional orange traffic cone replaced by one in the blue and yellow of the EU flag.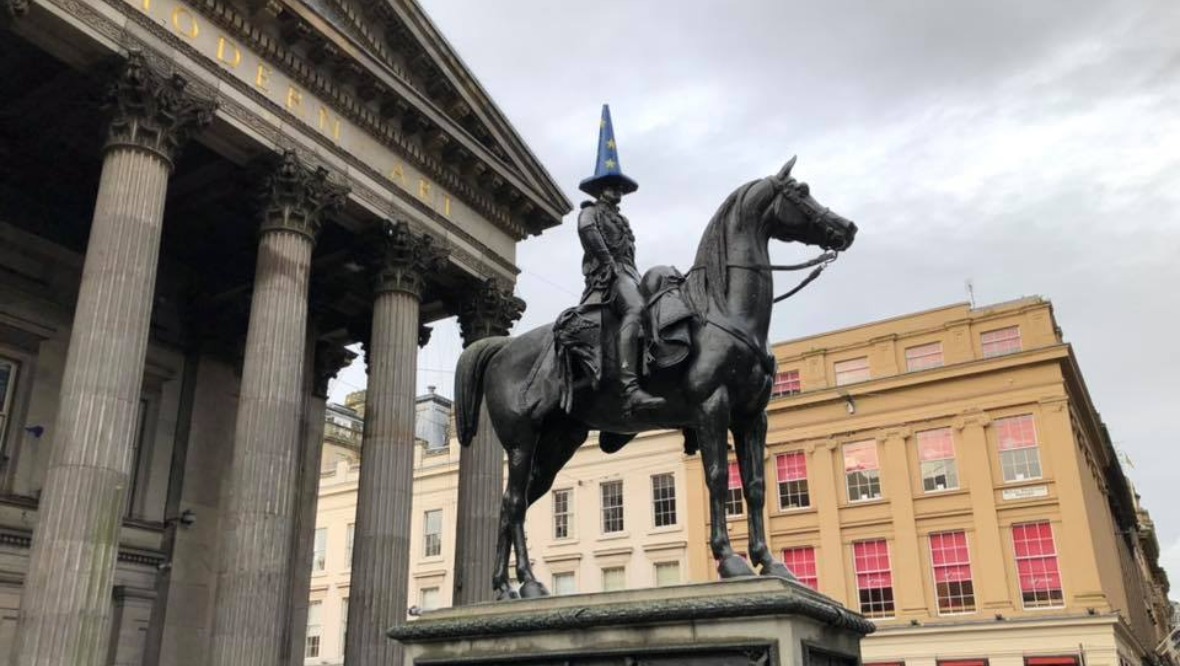 First Minister Nicola Sturgeon said in a speech that the UK's departure from the EU would be a "moment of profound sadness" for many, and "tinged with anger" for the majority of Scots who did not vote Leave.
The day also saw external affairs secretary Fiona Hyslop launch a paper covering Scotland's plans to continue working with the EU over the next five years.
Meanwhile, health secretary Jane Freeman wrote a letter to each of Scotland's health boards urging all EU nationals working in Scotland's NHS to stay.