By Ronnie Charters
A Glasgow church has decided to remain closed in phase two, despite lockdown being eased to allow private prayer in places of worship.
Springburn Parish Church is feeling the brunt of the coronavirus crisis financially, with its congregation struggling mentally, but will remain closed due to the challenging logistics of social distancing.
For it to reopen the church would need to purchase protective personal equipment (PPE) and introduce stewards – at a time when the purse strings have had to be tightened.
Rev Brian Casey said the financial picture is a concern but added, more worryingly, he's had many calls with people in the community struggling with their mental health.
He said: "Lockdown has been quite difficult for us from a financial view point.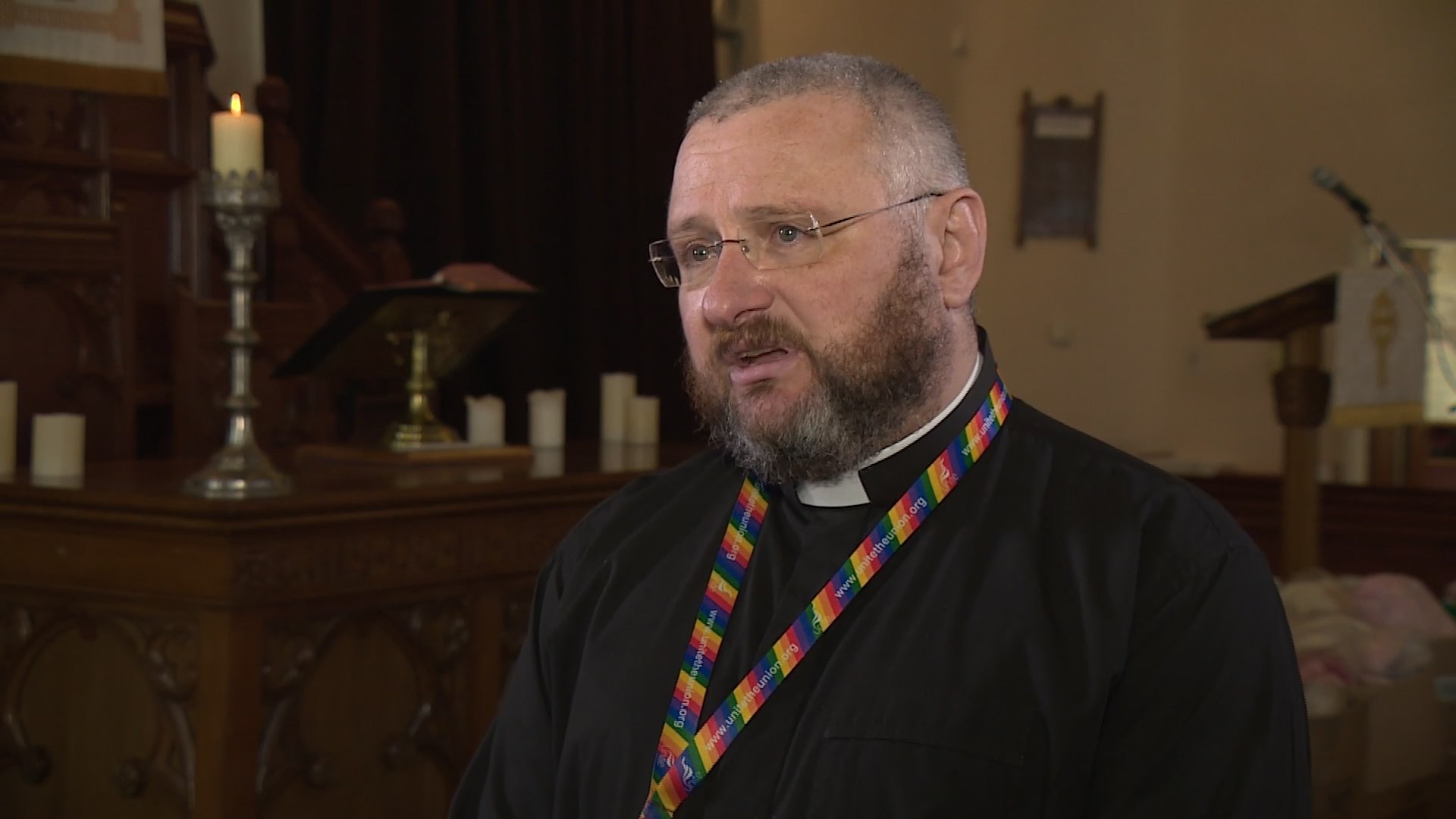 "With an older congregation we rely on money going into the plate on a Sunday service and we haven't had that for almost three months now.
"A lot of the way we keep up with people now is on social media like Facebook and increasingly I'm finding myself contacting parishioners about being isolating, being depressed – even being suicidal in some cases.
"So people who I would normally have contact with who are maybe on their own anyway, the church is a very big part for them and not having that is a problem."
Despite now being able to open their doors for individual prayer or contemplation from Monday, Rev Casey has made the decision to keep their doors closed for this phase of lockdown.
'To do that we would need a massive logistics exercise in terms of stewards, in terms of PPE.'

Rev Brian Casey, Springburn Parish Church
He added: "People may mistake private prayer as being a service, it's not a service it's just a chance to come into the sanctuary and sit in silence.
"To do that we would need a massive logistics exercise in terms of stewards, in terms of PPE.
"So for the moment I would say we will have to remain closed and wait until phase three and decide then whether to reopen for services."
One parishioner who has found the isolation away from the church is Kay Johnstone.
She said: "It's had a dramatic affect on my life; this has been my life for the last 30-40 years.
"It's played a big part in my life and helped me get over illness and has been a great help and support for me.
"This is the one place I can feel at home feel safe, and next to my actual home this is the only place I come and it's made a huge difference in my life."
One positive to come from the pandemic for Springburn Church has been the opportunity to continue supporting the local community through other means.
The church has aided the local food bank and baby food bank with storage, collections and distributions.
So far they have delivered more than 2000 food parcels to those in need, and will continue to do so throughout lockdown and the pandemic.