Princess Anne has postponed a visit to a new state-of-the-art ice cream factory in South Lanarkshire after snow and ice battered parts of Scotland.
The Princess Royal was set to officially open the new custom-built Equi factory in Rutherglen on Friday.
An amber alert for snow was issued at short notice early on Friday morning, covering Glasgow and much of the central belt.
Wintry weather is expected across much of Scotland on Friday with yellow weather warnings for snow and ice in force across a wider area.
The new factory, built using a £1.7m investment, is expected to be able to produce four times the volume of Equi's Great Taste Award-winning ice cream – creating 26 jobs in the process.
Four generations of the family business have produced ice cream since 1922 to be sold across the country.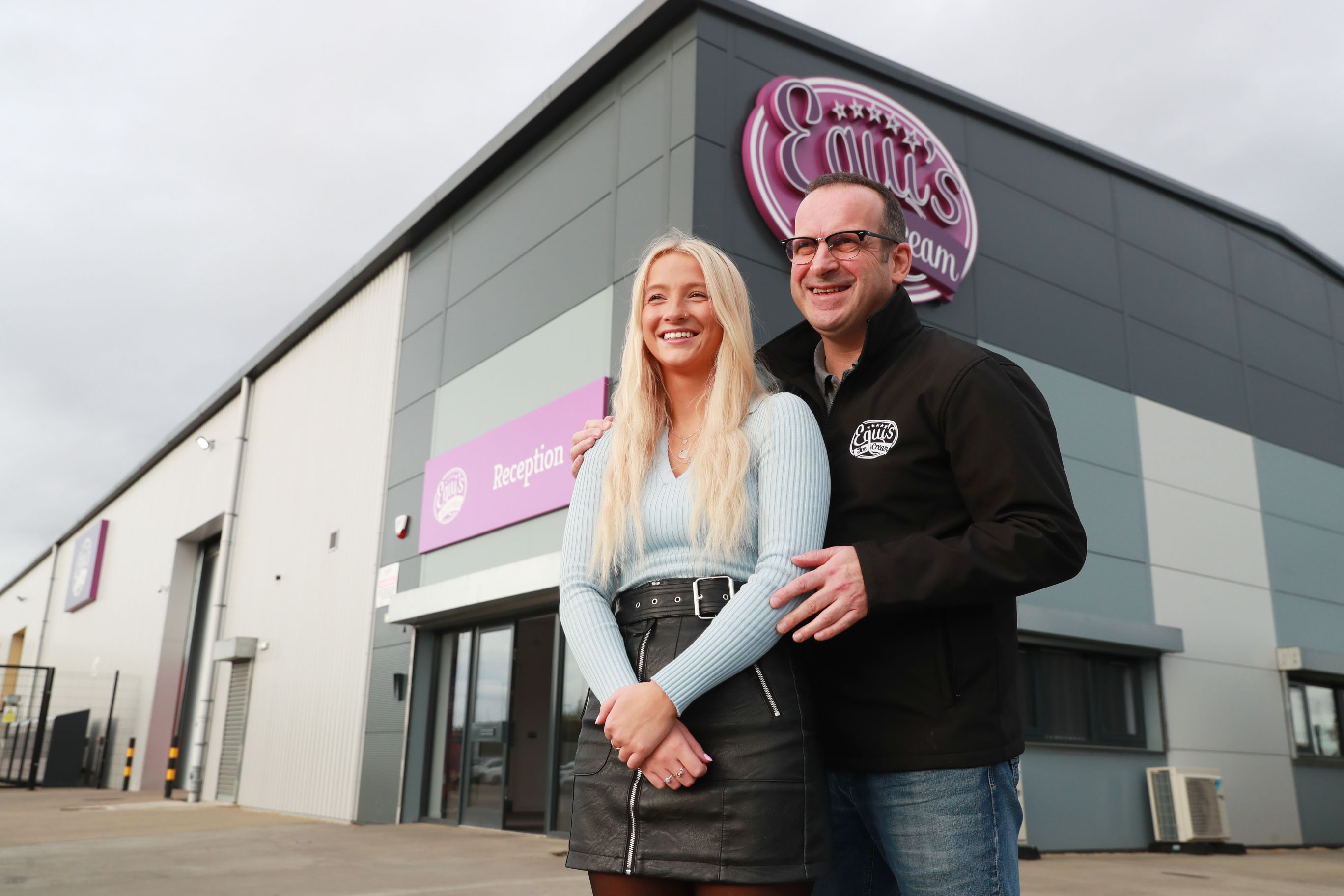 The new 10,000 square-foot factory has been designed to maximise sustainable efforts with a water recycling system that saves upwards of 16 million litres of water per year.
Managing director of Equi's Ice Cream, David Equi, said: "When my grandfather Pietro immigrated to Scotland from Tuscany in Italy, he started the small independent café that we know today as Equi's Hamilton.
"Now into its fourth generation in the ice cream business, my family has continued this principle of using the best quality, locally sourced ingredients and to this day we only use fresh local Scottish milk and double cream for all our ice cream which we get from a farm just along the road."
Gary Munro, production manager of Equi's Ice Cream, added: "This is a real game changer for the ice cream industry in Scotland.
"Our purpose-built unit has been designed to be as efficient and environmentally sustainable as possible with major upgrades in machinery.
"It's unlike anything else in Scotland today."