It's been a day of excitement and nerves for a new host of primary ones as many prepared to make the big step into the first day at school.
STV News went to meet some of the excited new starts as they went through the schools gates for the first time.
One group of apprehensive parents said: "I think we're more nervous than she is."
Another mum said: "I'm feeling so excited and very, very happy."
This year is also the first that pupils under five can legally defer starting P1 and receive an extra year of nursery funding. Campaigners say it will make the system fairer.
That was the case for five-year-old Ameerah who was meant to go to school last year but her mum chose to delay her start.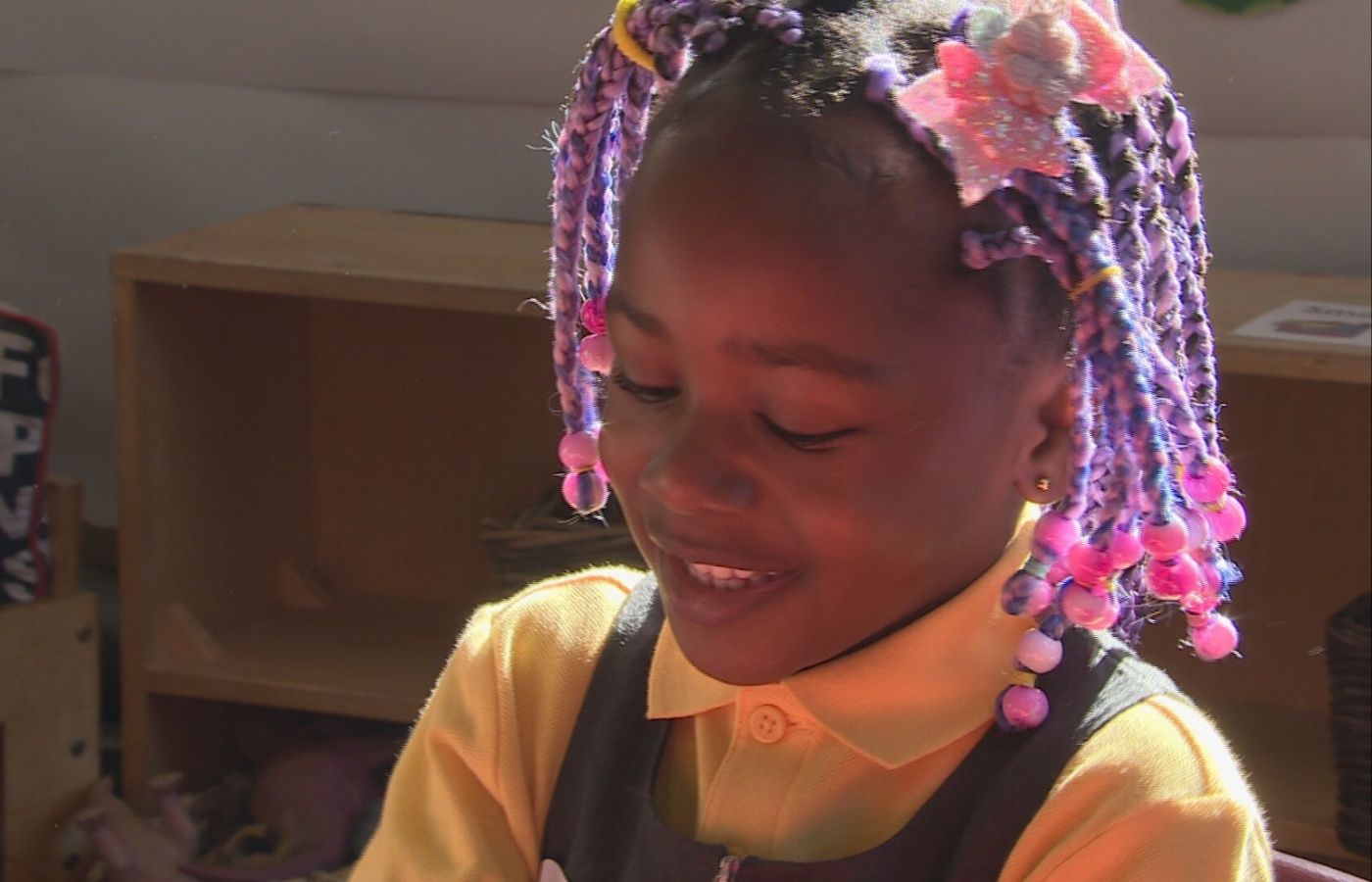 Aidomo Salam, Ameerah's Mum, said: "Now she is a year older, a year wiser and she's ready."
Claire Henderson, a primary one teacher at Elmvale Primary said: "It's quite unusual to have such a small year group. Its really unclear what impact that'll have, we are striving in p1 to have a play based approach, we find this meets the developmental needs of the children much better."
Until now, an extra fully funded year of nursery was only available for children born in the January or February of the year they were expected to start school.
Campaigners who fought for the law change feel it's made the system fairer.
Diane Delaney, of Give them Time Campaign, told STV News: "The local authority had a discretion to make that decision and how they were making it was so varied. It was really a potluck for parents.
"For example, my child didn't get the funding when I asked for it so I had to pay privately. The law change means the financial status for parents won't impact the best decision for their child."