Pride marches return to Glasgow and Edinburgh on Saturday for the first time since the pandemic began.
TikTok star and rugby player Kurt Lee will be among thousands taking to the streets for the celebration of all things LGBTQ+.
He moved to Glasgow just before the first lockdown in March 2020 and said the return of Pride came as a relief.
"We want to be loud and proud, and you can't really do that on a zoom call," the Glasgow Raptors player said.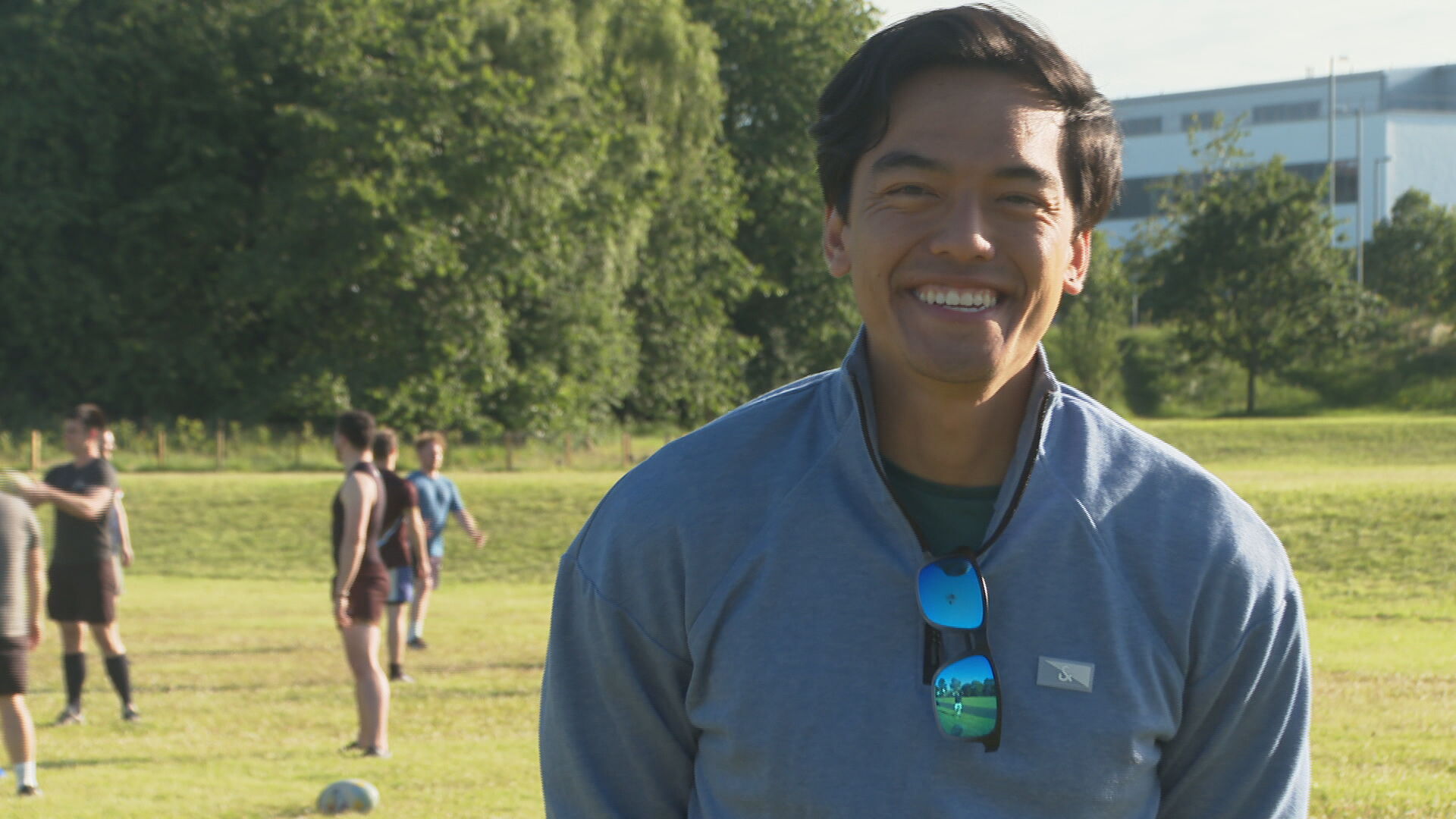 "For me, as a new person living in Scotland, I wasn't able to meet new people locally. In-person events and clubs like the Raptors were so important, because I think I would have gone through my entire time in Glasgow not knowing anyone."
Kurt – known as @Kurtious online – joined the squad as soon as training started up again last year.
"I love tackling and that's a great way of getting rid of some aggression from work," he said.
Like many LGBTQ+ support groups, the Raptors have faced changing rules and restrictions, many of which have had a significant impact on team members.
"We tried to improvise as best as we could, so we had yoga and fitness sessions to keep everybody's wellbeing up and their spirits high," said club chair Ross Lockerbie.
"It's not the same, I think the team spirit is what really drives rugby in every team, especially ours."
June marks the first Pride month since 2019 that a full calendar of events has been able to take place. Pride Edinburgh had been due to celebrate 25 years of marching during lockdown.
"If you look back at the past 25 years, it shows how much has progressed," said Jamie Love, part of the team pulling together the capital's event.
"It's awesome that we get to celebrate this year as our 25th anniversary. In a weird way, the silver lining of Covid is that people have realised how important this event is."
Pride Edinburgh and Pride Glasgow are just the first two major events in the central belt. Grampian Pride was held earlier this year and dozens more marches and festivals are planned throughout the summer.