Police are prepared to "step in" if COP26 protests "majorly disrupt" life in Glasgow, a senior officer has said.
A massive security operation has been drawn up for the crunch climate summit, which will be attended by the likes of US President Joe Biden and the Queen.
Large protests are expected in Glasgow and other parts of Scotland during the conference, which has been billed by many as our "last best chance" to avoid climate catastrophe.
In recent weeks, campaigners have brought some major UK motorways to a standstill during rush hour, but Police Scotland deputy chief constable Will Kerr told STV current affairs show Scotland Tonight that officers were ready to deal with any problems.
He said: "Glasgow is a city that's got a proud tradition of protest and welcoming protest, but there has to be a balance, and there has to be a bit of common sense applied to this.
"If the protest is non-disruptive and doesn't largely affect the working life of the city, that's fine, I think people will be largely happy with that. The minute it starts to majorly impact or disrupt the life of the city, we'll step in.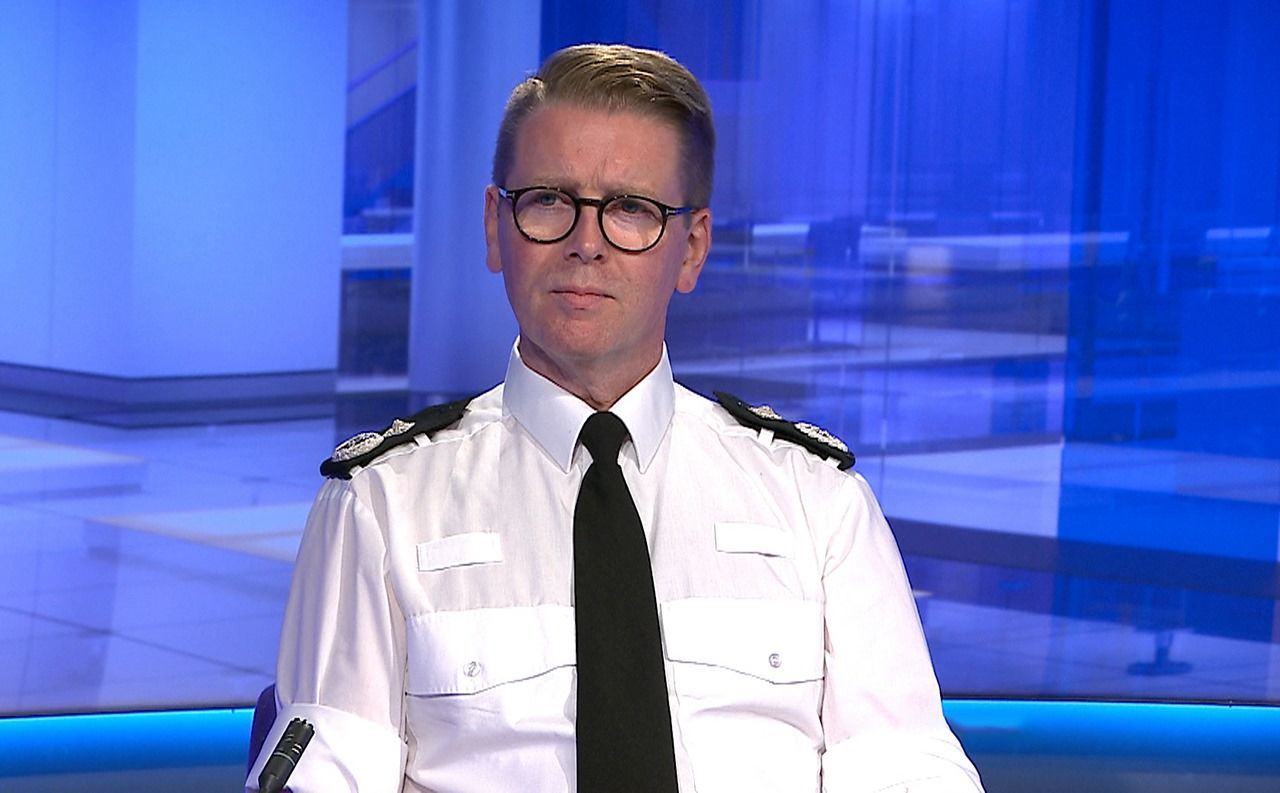 "We can give an assurance that if the crowd starts to cause damage to commercial or other premises, we have a significant amount of public order resource available to us and if we need to use it, we'll use it.
"Our plea to everyone who is going to come to protest at this critically important event in Glasgow is 'exercise your lawful rights, respectfully and peacefully'. If you do, there won't be any issues with policing, but if you don't, we'll step in very quickly."
Around 10,000 police officers will be deployed across Scotland during the two-week summit, which begins on November 1, and the public should expect to see more armed police than usual.
"We're going to see a number of significant events happening within the city at one particular time," said DCC Kerr. "There's the conference itself, of course, there's a number of ancillary events that are happening in the environs of the Scottish Events Campus, and there's also a number of movements that people will see from the word leaders.
"There's a state dinner on November 1 and 120-plus world leaders who are going to have to be moved about the country and be moved about that busy urban environment that is Glasgow.
"Some of the officers will be armed, not them all, certainly not the majority, but there will be some armed officers as you would expect. We want to make sure that it can take place safely and that politicians can hopefully deliver their job and actually create a safe and successful event."