Police Scotland has been told to re-investigate officer accounts and evidence after mishandling complaints from the family of a teenager found dead in marshland near Glasgow.
On August 8, 2019, Rhys Bonner's badly decomposed remains were found semi-submerged in marshland on the outskirts of the city's East End.
The 19-year-old had been reported missing after leaving his home on July 24 saying he would be back that night to watch a football game on TV.
When Rhys' body was found, he had no shoes or socks on and was naked from the waist down.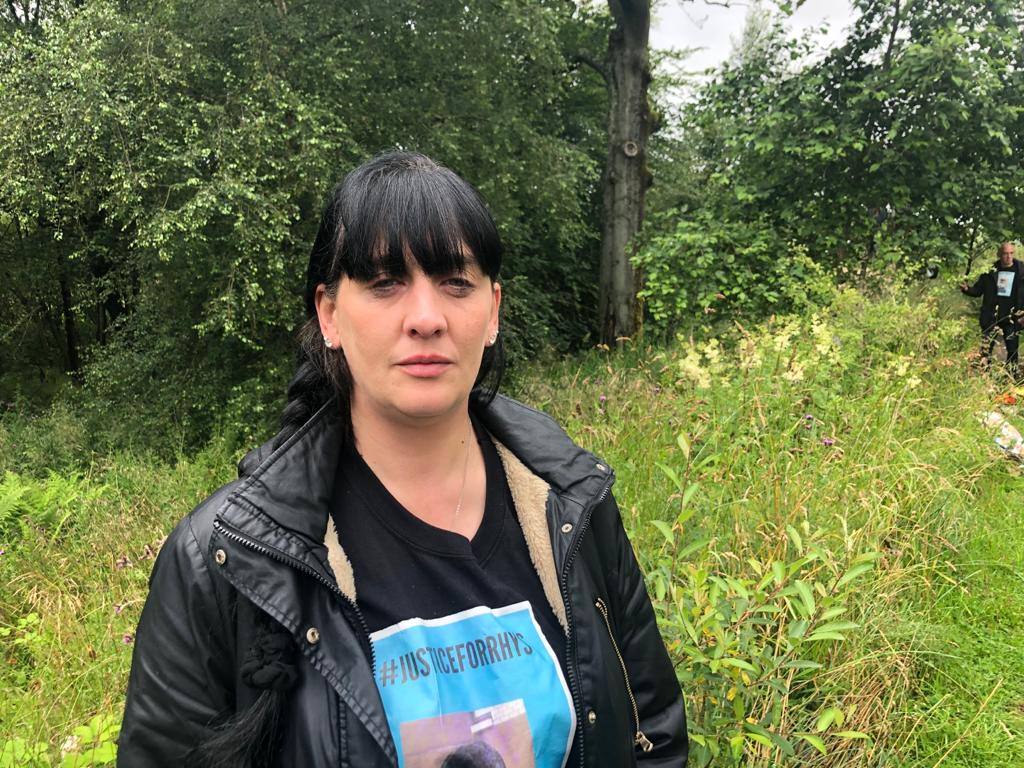 Rhys' mum Stephanie believes someone was either directly responsible for killing Rhys, was involved in somehow causing his death or, at least, knows what happened.
She and her family have been critical of Police Scotland and complained formally.
Of 26 complaints, Police Scotland upheld one; that between unspecified dates at an unspecified location, the force failed to conduct door to door enquiries near to the location where Rhys' remains were discovered.
The family asked for Scotland's law enforcement watchdog, the Police Investigations & Review Commissioner (PIRC), to review the complaints.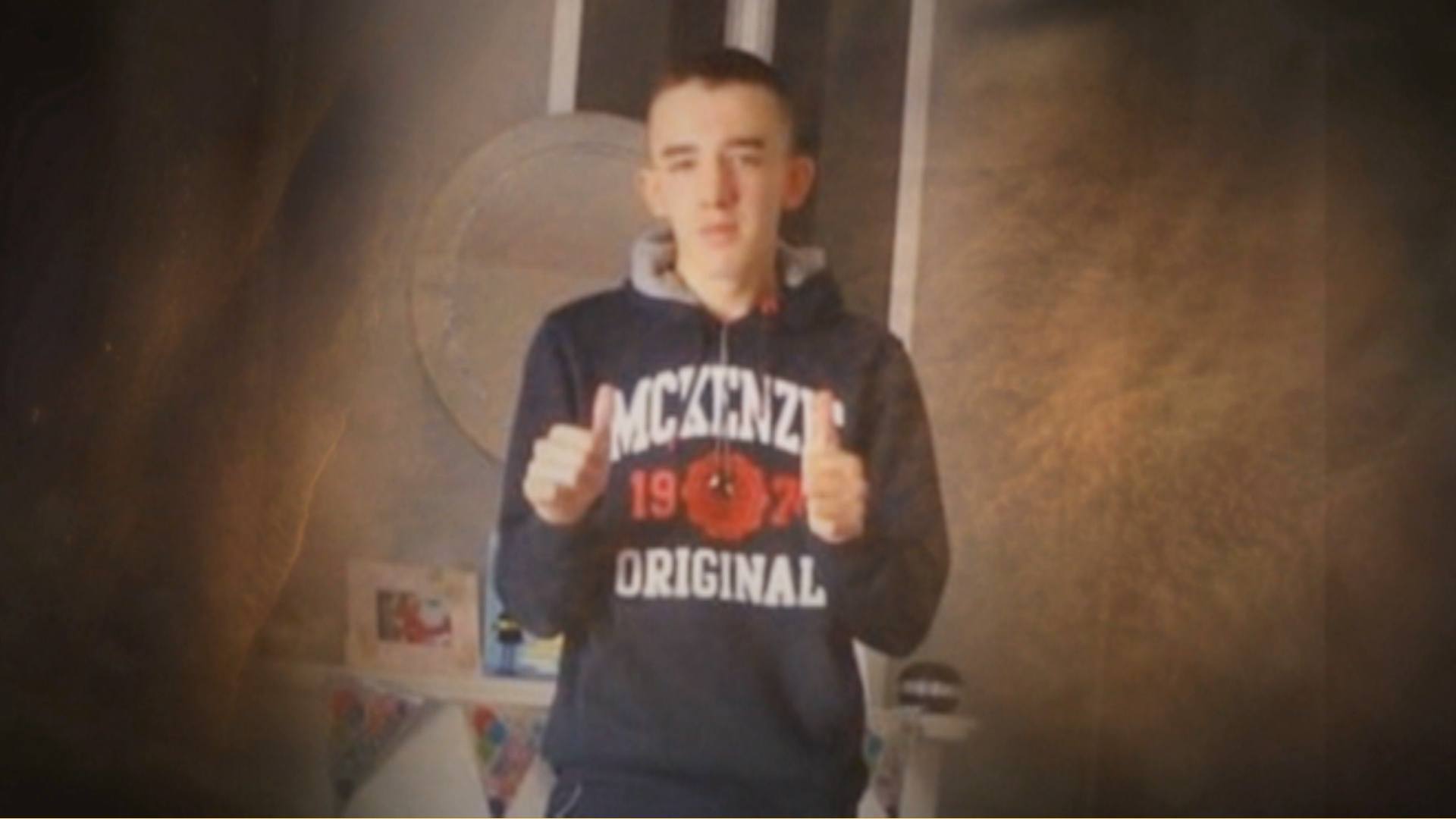 Of the 26 complaints about Police Scotland, the PIRC found the force mishandled four. Stephanie believes the findings take her a step closer to justice.
A PIRC spokesperson said: "Following careful consideration of the available information, the commissioner issued a CHR [Complaint Handling Review] report with our findings and conclusions to the family on November 30.
"We have made a number of recommendations and will liaise with Police Scotland to ensure our recommendations are implemented in full."
Chief superintendent Mark Sutherland, divisional commander for Greater Glasgow, said it had received the review and would study it "carefully" before updating the family and the PIRC.
The PIRC process assesses how a complaint has been dealt with – rather than dealing with facts relating to the original incident.
The four complaints that PIRC said Police Scotland mishandled claimed:
Officers provided the family with incorrect coordinates of where Rhys' was discovered
Members of Rhys' family undertook their own investigations that caused them 'anguish and disappointment'
Police gave Rhys' mum a map of where her son's body was found expecting her to go and find the location herself
Police Scotland did not facilitate a site visit for the family's representative and it did not address contradictions and anomalies surrounding Rhys' death
For weeks, family gathered to lay flowers at the spot where they had been led to believe Rhys was found — until a local resident approached them.
The resident had filmed phone footage of four police marine unit officers in distinctive red uniforms using ropes to remove Rhys' remains within a body bag.
The clip was very distressing for the family and also led them to realise their floral tributes were 800 feet from where his body had actually been found.
The PIRC said there was a typo error in correspondence that could have led to "confusion" over the exact location Rhys' body was found.
The watchdog said further enquiries were needed to establish what information was uncovered and provided to the police by Rhys' mum and the family, and, if necessary, seek further accounts from the officers involved.
Police Scotland denied Stephanie was given a map but PIRC said it should investigate further to establish if and how she came into possession of the map marking where Rhys' body was found with an "X".
The PIRC said Police Scotland should reassess the complaints as well as make further enquiries regarding the request for a site visit and take into consideration PIRC's view that Police Scotland should have engaged with the family's representative to clarify the details of the complaint to ensure their concerns were fully addressed
When Rhys did not return home on July 24, Stephanie discovered he was last seen in the company of an older woman.
The family secured CCTV of Rhys and learned he had been with the woman a few miles north of their home in Barlanark.
On the basis of the information provided by this woman and gathered through other police enquiries, officers searched a specific area where Rhys' clothing was discovered.
At around 12.30pm on August 8, 2019, officers from the Police Scotland Dive and Marine Unit carried out a further search and found Rhys' body.
In their complaint, the family alleged the police failed to conduct basic enquiries, before and after his body was found, and did not publicly appeal for witnesses.
Stephanie believes officers made assumptions about Rhys because of where he was from.
Stephanie believes the police prematurely dismissed Rhys' death as non-suspicious and, having done so, any potential evidence of criminality was lost forever.
Chief superintendent Sutherland said: "My sympathies remain with Stephanie, her family and friends for the distress they have suffered since Rhys' death in 2019.
"An offer to meet with Stephanie was made following the investigation into her complaints by Police Scotland's Professional Standards Department and that offer remains open.
"We have received a Complaint Handling Review from the Police Investigations & Review Commissioner which looked at how we dealt with the family's complaints and will study this carefully before updating them and the PIRC in relation to any matters raised.
"Reports circulating on social media relating to this review do not accurately reflect the facts and findings of the CHR and I am concerned that this could cause further distress to Rhys' family, friends and the wider community.
"We provide care and support to everyone who comes into contact with the police following the death of a family member and I am absolutely committed to providing that support to Stephanie Bonner and her family in the appropriate manner."