Police are investigating after a historic building in Glasgow City Centre was targeted during Celtic fans' trophy day celebrations.
The entrance to the Tollbooth building, at Glasgow Cross, was vandalised either late on Saturday night or in the early hours of Sunday.
Officers have confirmed that enquires into the incident are currently ongoing.
A police spokesperson said: "Officers are investigating vandalism to the door of the Tollbooth at Glasgow Cross and enquiries are ongoing."
Labour MSP Paul Sweeney called the scenes "disappointing" and called on Police Scotland to secure the historic building.
He wrote on Twitter: "Disappointing to hear reports that Celtic fans gathered at Glasgow Cross have broken into the 1930 Mercat Cross building by Edith Burnet Hughes.
"I hope @GreaterGlasgPol secure this historic building and that no damage has occurred beyond forcing its door."
He added: "Good natured celebrations are always welcome in Glasgow, but these acts of wanton vandalism ruin and besmirch the reputation of all right-minded fans.
"Last year thousands of pounds of damage was done to the statue of Queen Victoria in George Square, and this year we have damage to the 1930s Mercat Cross Building.
In both instances, the cost of repairs are footed by the council and come from hard-pressed funds.
"With regards to the Mercat Cross Building, I hope Celtic FC will do the right thing and offer to pay for any repairs that are required."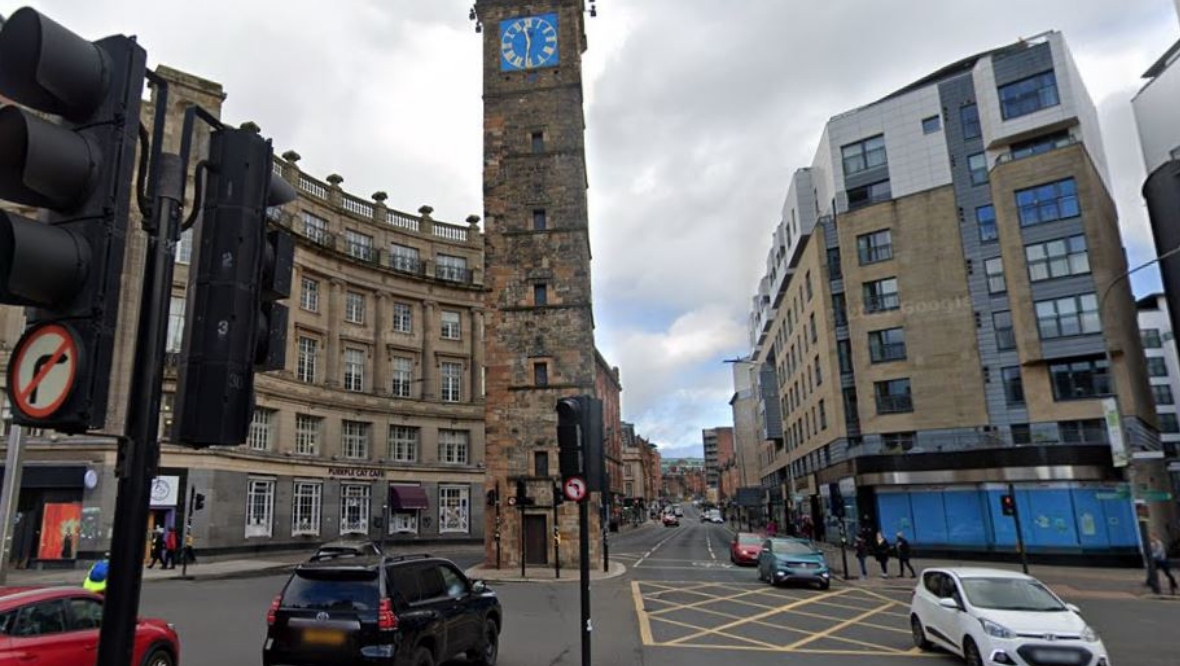 It comes after Police Scotland said although there was an "unacceptable level of anti-social behaviour" there were no serious incidents or disorder.
Officers confirmed a total of six people were arrested and four were issued fines following the celebrations.
Chief superintendent Mark Sutherland, divisional commander for Greater Glasgow division, said: "Thousands of Celtic supporters gathered in the area of Glasgow Cross to celebrate their team's achievement.
"A proportionate policing plan was in place which facilitated the gathering, prioritised public safety and sought to minimise disruption to businesses and communities.
"While there was an unacceptable level of anti-social behaviour and littering there were no serious incidents or disorder.
"There were some outbreaks of minor disorder and our officers acted swiftly and robustly to prevent escalation and protect safety.
"Over the course of the evening there were six arrests for offences including assault and acts of public disorder.
"A further four people were issued with fixed penalty notices."