A plumber has completed an epic run from Hampden to Wembley in time to see the long-awaited Scotland v England Euros clash.
Alex Woodward, ran the 15 marathons in 15 days to raise funds to build a football centre in Glasgow's east end.
The 26-year-old from Bothwell, South Lanarkshire, completed the 390-mile journey at around 2pm on Friday.
"It's just the best feeling ever. Seeing my family and friends, everybody just there it's easily one of the greatest feelings of my life," Alex told STV News.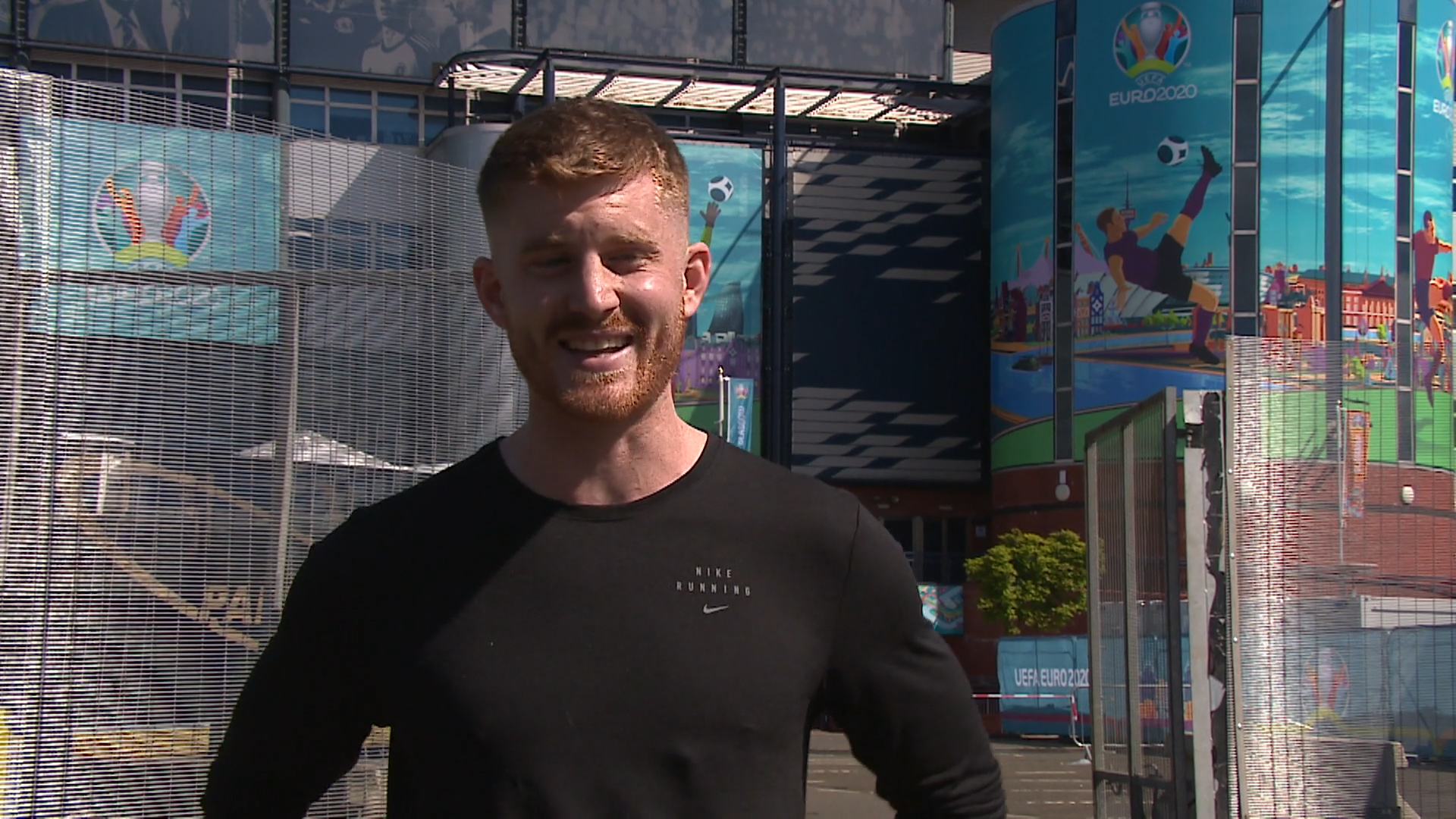 "Because I took it one day at a time, I was so in the zone, I wasn't thinking about anything else. It almost feels like [I was] running, running, running… then I've lifted my head and here I am at Wembley.
"It was only possible because I took it one day at a time, so I almost surprised myself when I turned up here, I was like 'wow, that's it done'."
Family and friends had travelled down to welcome him at Wembley where he also bumped into Scotland midfielder Scott Brown.
Alex has already raised more than £38,000 through the gruelling challenge and, having reached the finish line, is looking forward to Friday night's match.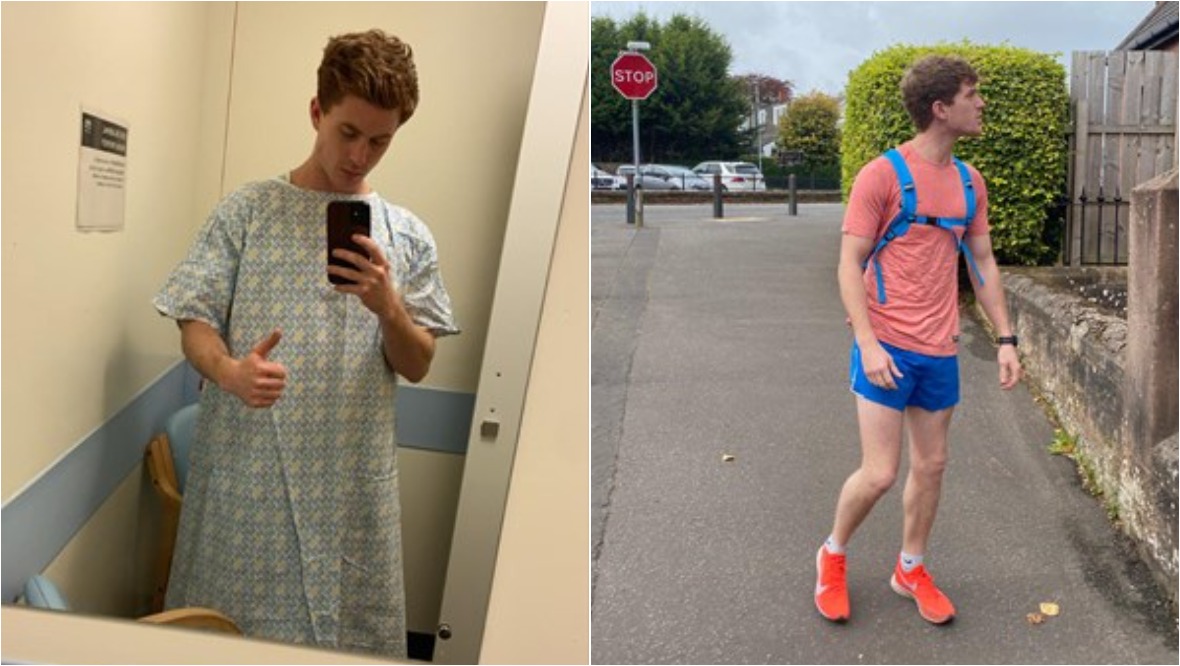 A shock tumour diagnosis and cancer scare last year inspired Alex to take on the challenge. In August, medics discovered a growth on a nerve on his lower back.
Although he found out he was cancer-free, he could face surgery to remove the tumour which may lose him the use of his right leg.
But, Alex said, despite it being the most difficult time he has ever been through it has granted him a "new lease of life".
He wanted to celebrate his ability to function healthily and use his battle to help others by raising £50,000 for a community football centre in Glasgow.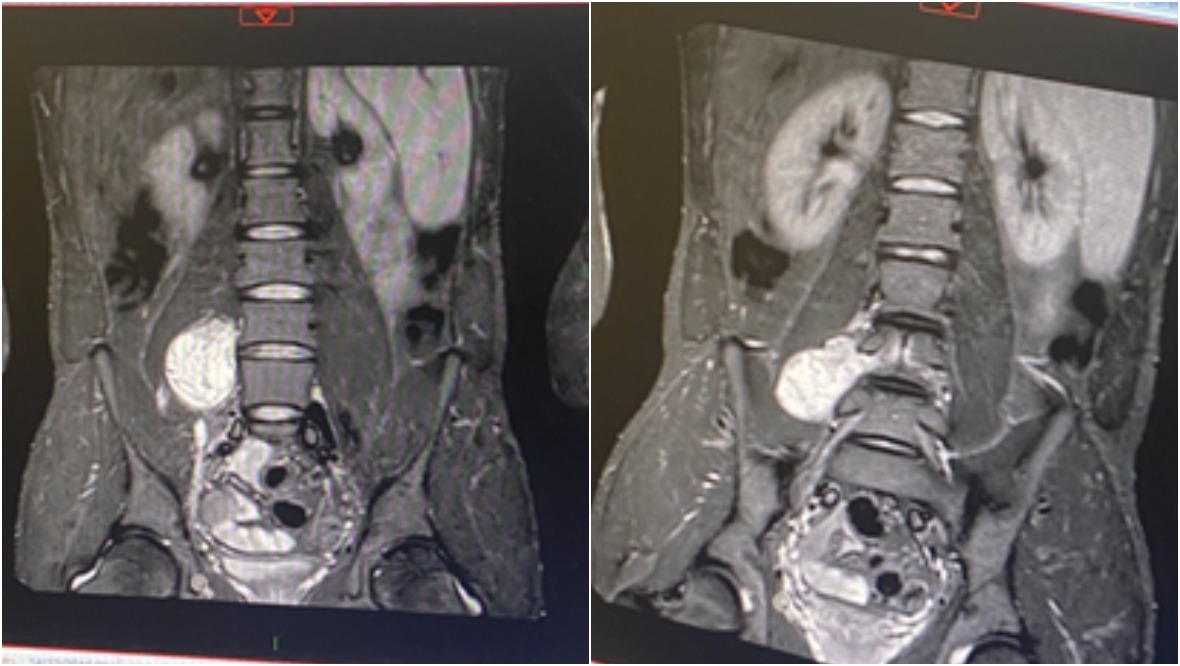 Finnart AFC was established in Bridgeton in 1979 to create a community club and safe environment for youngsters to play football.
The new facility will be a home for the club and be a centre for sport, health, education and wellbeing for children in need.
To find out more and donate to Alex's fundraiser visit here.