A "landmark hub" to serve a community in the north of Glasgow could be bulilt under new plans.
Possilpark People's Trust has asked the council for permission to build a community centre and a nursery in the area's Denmark Street.
The current Possilpoint Community Centre would be demolished once a new building was complete.
This would mean the existing centre can stay open during the construction process.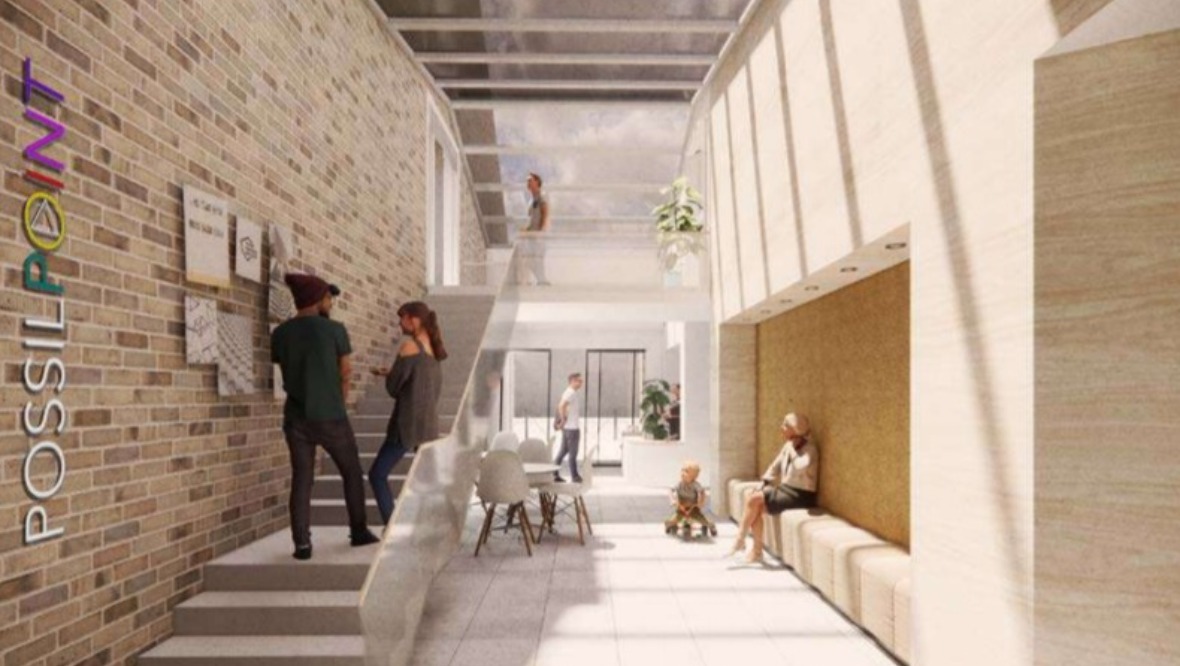 The redevelopment has been planned over three phases. The full scheme could include an all-weather, floodlit games court for basketball, 5-a-side football and tennis.
A planning report said: "The new centre will be carefully crafted to provide a landmark hub to serve the surrounding community and its future generations."
Possilpark People's Trust, which would manage and own the centre, grew out of a partnership between Hawthorn Housing Co-operative, Young People's Futures, Stepping Stones for Families, Barnardo's and Possobilities.
It was formed with building a new community centre as a top priority.
The application has been submitted by Ann Lawrance, who manages Young People's Futures.
It is hoped the centre will "provide a modern, state of the art hub for activities and services to be provided by partners".
"This would have the advantages of bringing lead agencies and other partners under one roof, to encourage a greater working partnership and to share resources in running the building and services," the plans said.
Phase one would see a new centre built before the existing building is demolished.
In phase two, there would be a new-build multi-purpose activity hall, including climbing and a fitness suite.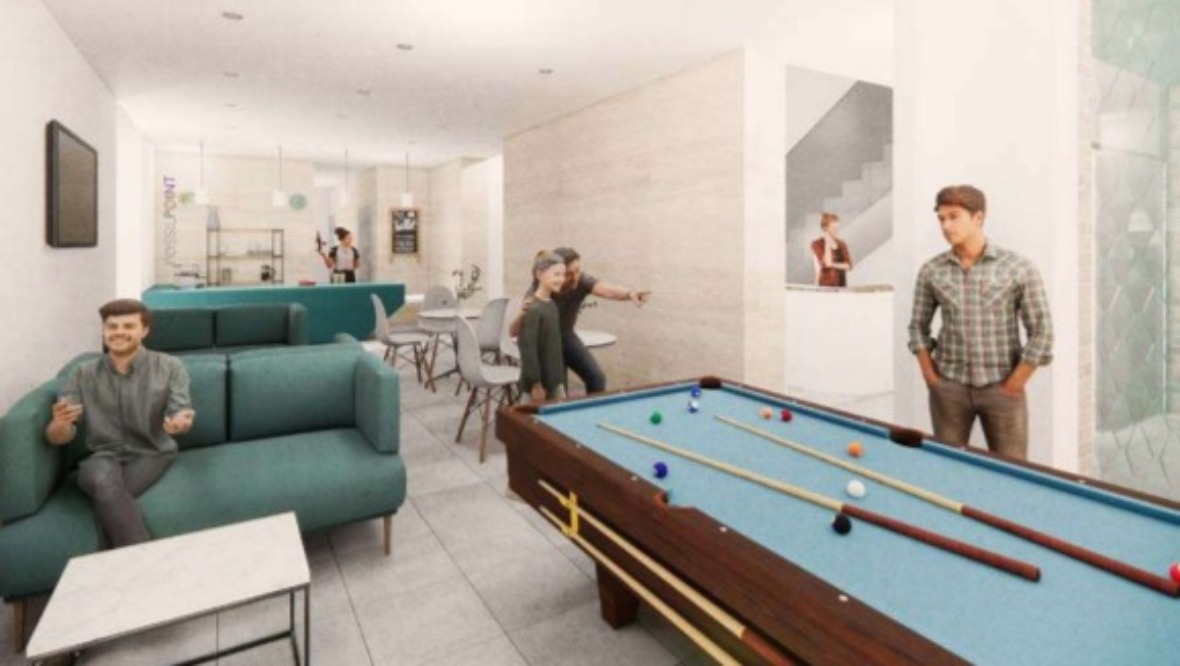 The final phase would include the nursery, a baby room, educational space and a staff base.
The centre's upper floors are expected to be used as offices for Young People's Futures, Dash Club and Link-Up staff.
Additional office and meeting space could be provided to a new tenant to increase rental revenue, the plans state.
Built in 1980, Possilpoint is currently used for meetings, conferences, classes, clubs, arts and sports activities.
However, the plans state the centre is "no longer fit for purpose". The site is owned by Glasgow Life who are "keen to assist with any future development".
The nursery would have a separate entrance, play spaces and drop-off point. It is expected to open from 8am to 6pm.
The centre would be open from 7am to 10pm every day, with occasional 11pm closing for specific events.
A community kitchen is also proposed to serve events held in the centre.
Story by local democracy reporter Drew Sandelands.