A pilot was forced to take evasive action during landing to avoid crashing a private plane full of passengers following a suspected switch failure.
Without warning, the aircraft's nose landing gear failed to fully extend on its descent to Glasgow Prestwick Airport – which led to the propeller striking the runway.
The 50-year-old commander and a co-pilot, who had not been alerted to the unsafe condition, quickly increased engine power, raised the nose of the plane and activated the landing gear emergency blow-down to avoid disaster.
The two crew members and seven passengers avoided injury during the incident on June 25 last year.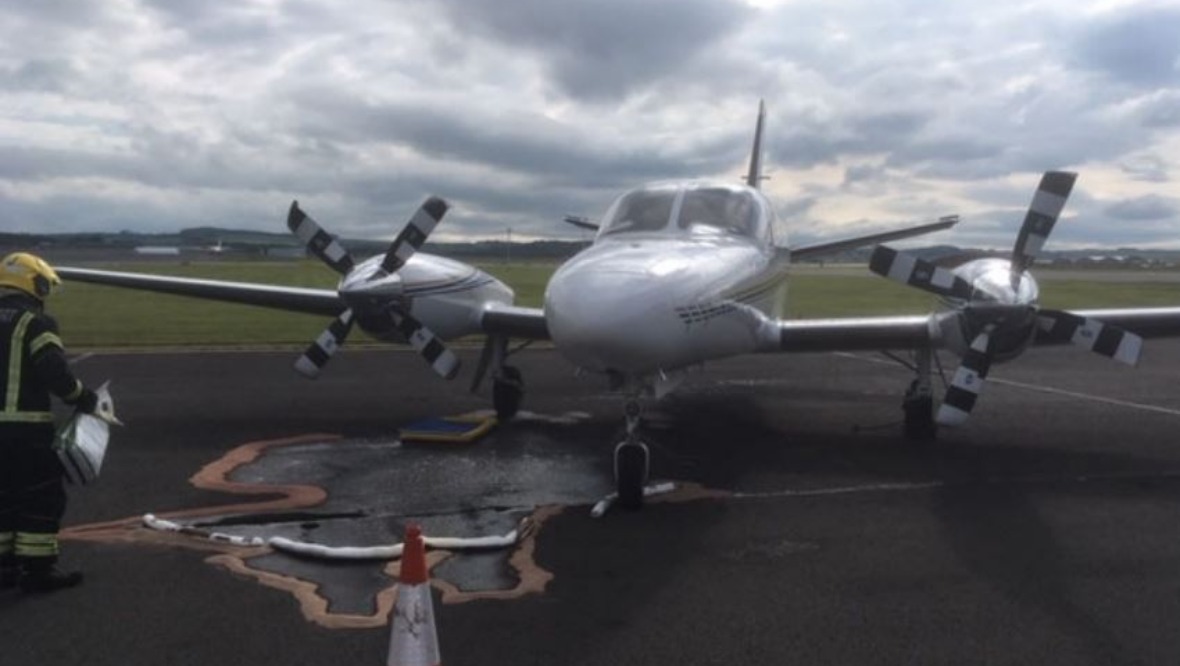 The Cessna 441 Conquest II aircraft suffered damage to its propellers, right-hand nose locker door, and engine – which caused fuel to leak out.
Subsequent inspection of the runway also showed propeller strike marks over a distance of several metres in the touchdown zone.
On Thursday, the Air Accidents Investigation Branch (AAIB) reported that the company-owned aircraft was operating a private flight from Waterford Airport in Ireland.
The commander advised that no anomalies with the nose landing gear were noted during the pre-flight inspection, or during landing gear retraction following take-off.
The landing gear warning horn also failed to sound during the approach.
Although the aircraft is yet to undergo a detailed examination, a failure on the downlock switch on the nose landing gear actuator was suspected to be the cause of the incident.
The AAIB concluded: "As the aircraft had not been examined by the maintenance agency at the time of publication, it was not possible to determine why the nose landing gear failed to deploy correctly, nor why the pilots were not alerted to this unsafe condition by the landing gear indications and warnings.
"However, a faulty nose landing gear downlock switch was suspected as a potential cause."