A man who bought a pig advertised as "micro" now drives him around in a hackney cab after he grew to 125kgs.
Pat Clancy, from Irvine, bought Geordie nearly a decade ago after his wife, Judith, became obsessed with the miniature versions.
"She was absolutely pig daft – she loved those little teacup, micro pigs, so I looked into getting her one," he told STV News.
Micro pigs, also known as mini, teacup or pygmy pigs, are mostly a myth – often, despite best efforts to breed smaller-than-usual pigs, they only remain small as piglets and grow very quickly,
"The girl who was selling him said that he was a micro pig, even though I kept telling her I knew there's no such thing, but she wouldn't believe me," the 61-year-old said.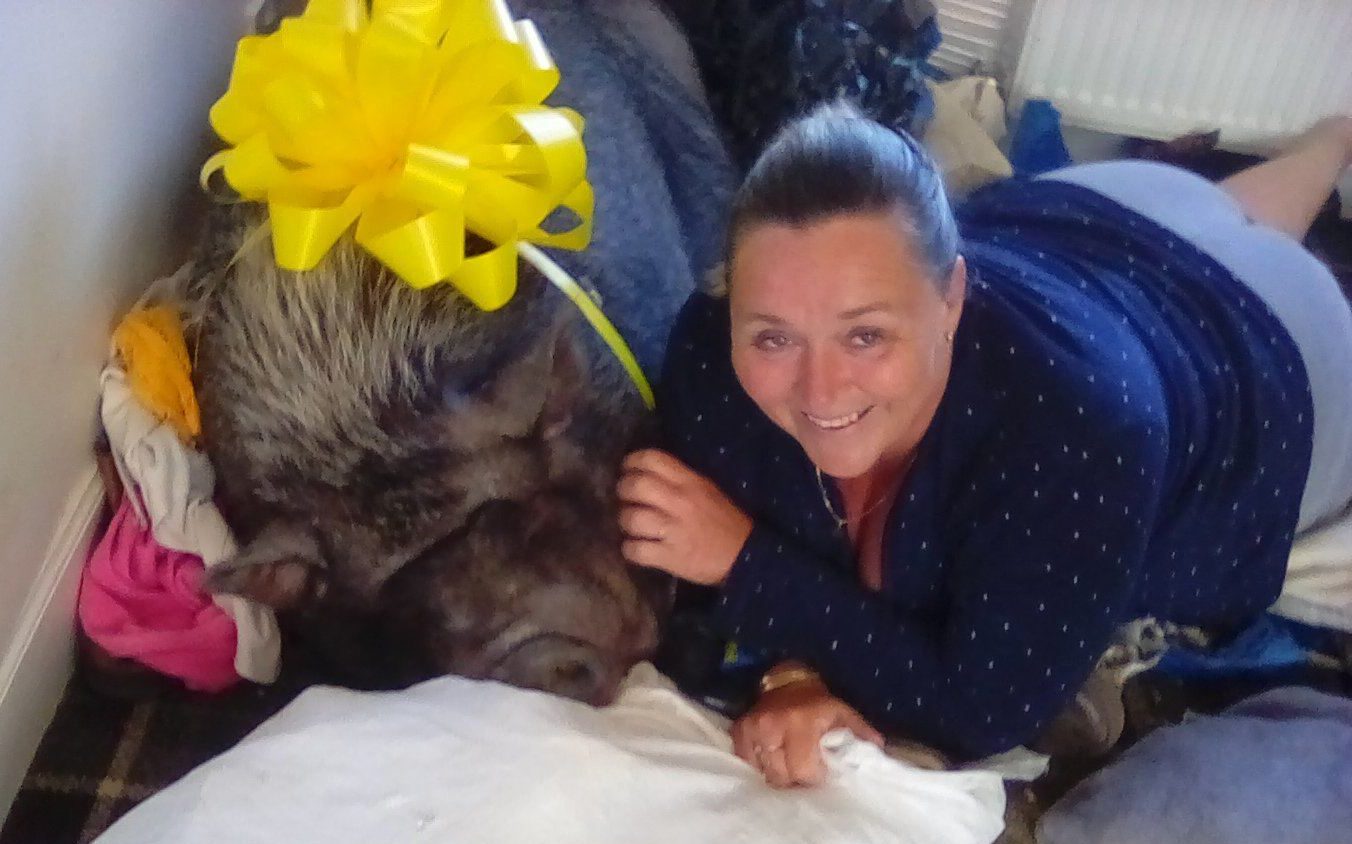 "Two weeks later, she called and asked if I still wanted him – apparently he had gotten much bigger in the mean time.
"It's now been eight years and he's the love of my life."
'Pig carer and chauffeur'
After his wife passed away in April of this year, Mr Clancy now says he is Geordie's "pig carer and chauffeur".
Now eight years old, he weighs in at 125kgs and travels around Irvine with his owner in a hackney cab – even joining him for a trip down to Troon for a Glasgow taxi parade.
"He used to travel with me in my van, but eventually needed a ramp to get in around three years ago," Mr Clancy said.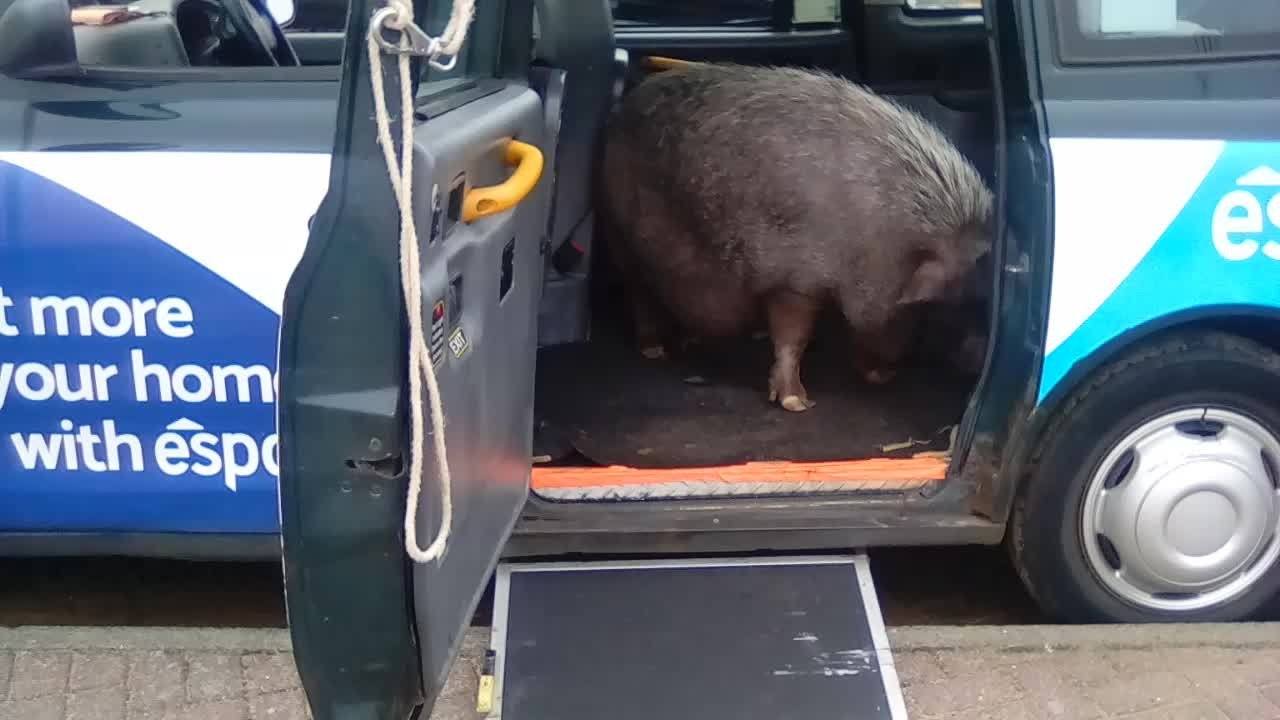 "I bought an estate car, ripped out the back seats and put in a ramp but he wasn't having it.
"Ultimately, I had to source an older taxi from Edinburgh, put in a ramp and he finally got in. Since then, I've been his chauffeur."
Glasgow Taxi Outing meets Geordie the pig
While he is not a taxi driver himself, Mr Clancy found himself being invited to bring Geordie down for the annual Glasgow Taxis Outing this year.
The annual event has been a huge date in the calendar for taxi drivers since 1945, with more than 100 volunteers giving up their day to make it happen.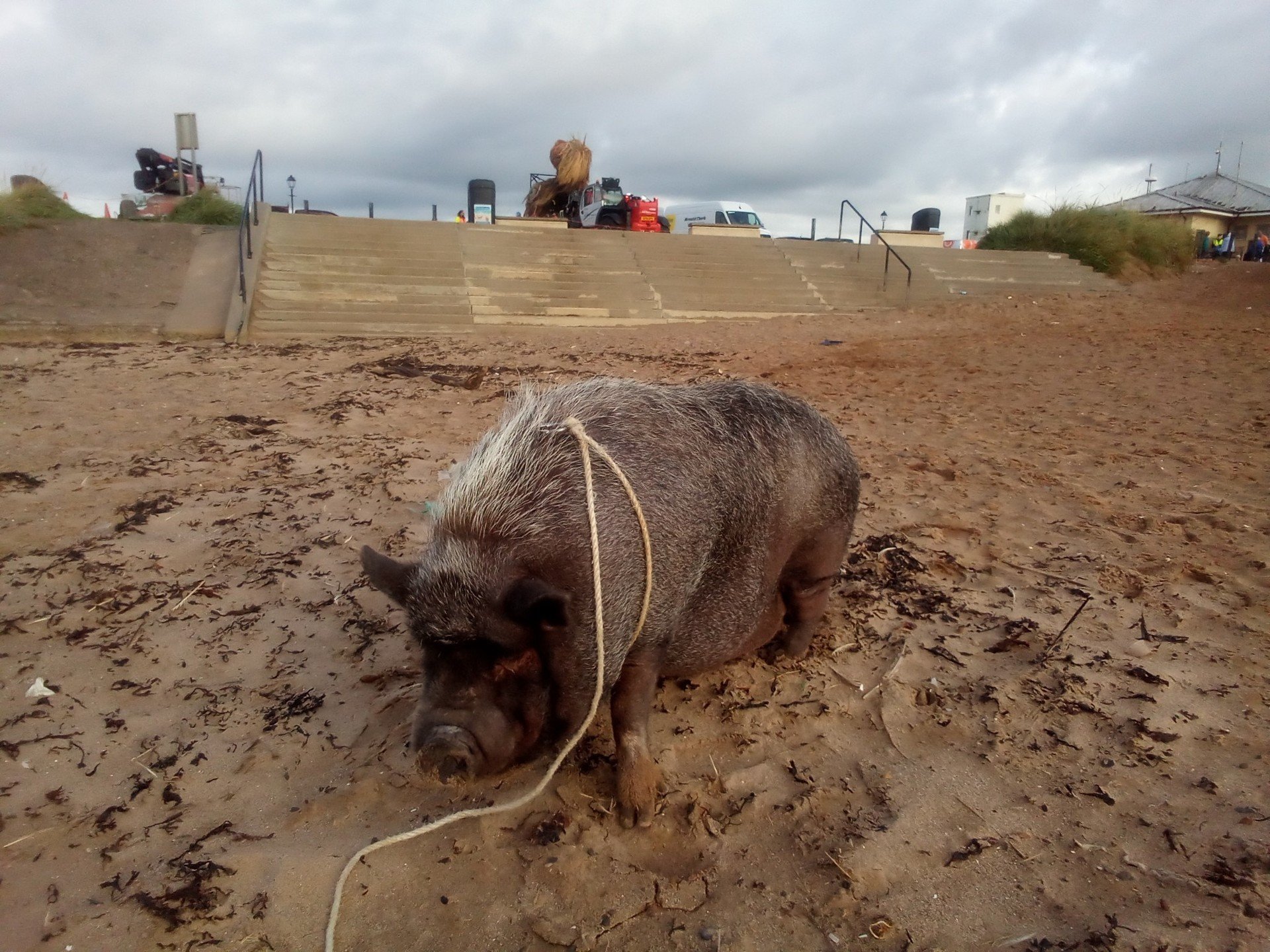 The famous trip from Glasgow to Troon sees more than 300 children with additional support needs enjoy a day at the seaside.
"They reached out to me, and said it would be great fun to have Geordie down for the kids to play with, so naturally I said yes," Mr Clancy said.
The dynamic duo will travel down to the shore front in Barassie to join the parade, and then park up at town hall so children will be able to acquaint themselves with Geordie.